06/07/2020
This Kedger has launched an app to help the environment- OneSave/Day
Maxime Leroux, a student at KEDGE Marseille, is issuing an eco-challenge to Kedgers: make one ecological gesture a day to have a large-scale environmental impact.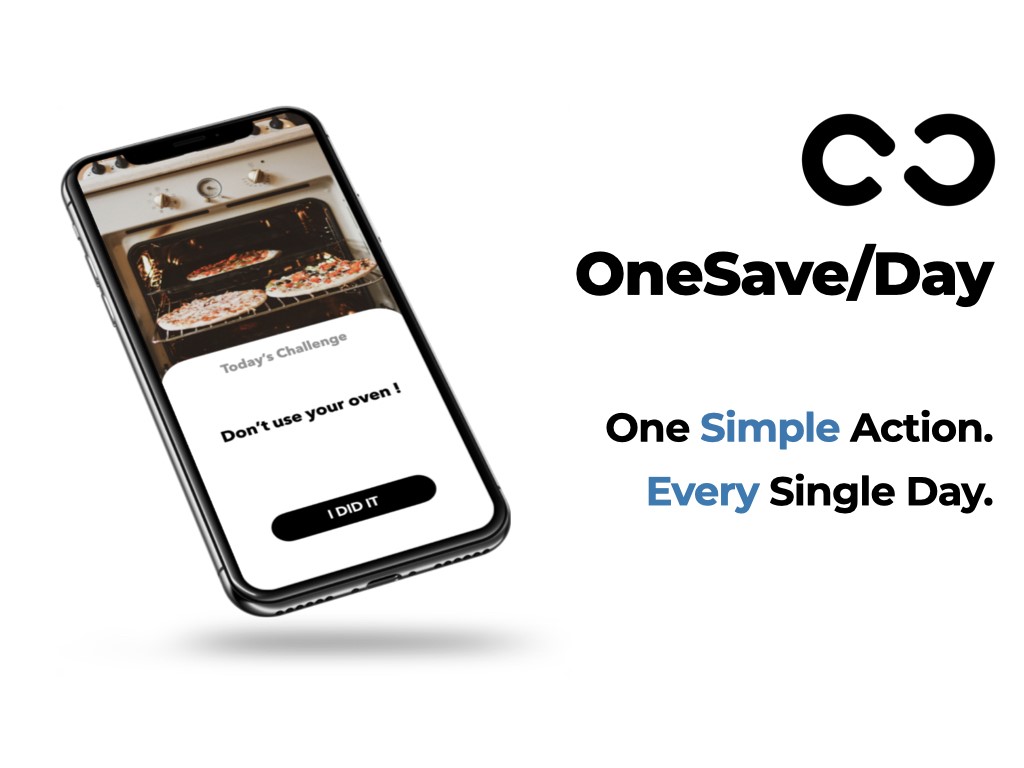 1️⃣ To begin, tell us about your educational background. What did you study, both before and at KEDGE?
I grew up in Germany, but have French origins so I wanted to study in France. As KEDGE is an entrepreneurial school that offers an IBBA program, it seemed to me that it would be the ideal school to prepare me for an international career. I'm currently in the 2nd year of the programme and in September will be going abroad for two years - starting off in Copenhagen.

FIND OUT MORE ABOUT THE IBBA OF KEDGE
2️⃣ Tell us what you did after your studies were finished. What positions have you held? What did you learn in those positions?
In 2019 I began to understand the dramatic consequences of climate change. I studied my own personal lifestyle and began making my first daily changes: I took shorter showers, stopped using plastic bottles, and ate less meat. However, I was frustrated because I didn't feel that my actions were really having an influence on climate change. What is needed is a community of people who are making the same gestures, on the same day, so the acts will be multiplied and the positive impacts on the environment will be increased. I spent the next two weeks learning how to code on YouTube. The result: OneSave/Day, a mobile app that suggests an eco-responsible gesture a day, one that is simple to integrate into our daily, often busy, lives. More and more people began to join my initiative and do these small acts. Several months later, OneSave/Day had united a global community with more than 10,000 people, and our efforts have multiplied. OneSave/Day is now available to everyone, and we are in the process of developing a B2B axis in order to motivate even more people to participate.
3️⃣ What are your development goals for the future?
My main goal is to widen the OneSave/Day movement. Each new member boosts the impact that we're having on the environment. Other goals are:
Find additional strategic partners to continue to develop the project on an international scale.
Make the mobile app evolve
Develop a B2B axis that has strong potential

4️⃣ How did the education you received at KEDGE Business School help you become who you are today, and what was it about its teachings helped you develop your project?
During the first two years of the IBBA programme, I learned a tremendous amount on project and business management. Apart from hard skills, KEDGE helped me develop soft skills, mainly through the Pro-Act. Then I was able to improve my entrepreneurial skills through the Business Nursery and receive guidance from several competent coaches.
5️⃣ Maxime, anything you'd like to add? A message to pass on?
For two months, KEDGE & OneSave/Day are going to collaborate, and graduates can take part in the OneSave/Day experience. Any Kedger who wants to can sign up to the KEDGE x OneSave/Day initiative.
Each week starting on Monday, 20 July, over two months, you will receive an email that contains an eco-challenge to perform every day that week. You'll be able to review a statistical report to find out what positive impact the Kedgers have made at the end of each week.
DID YOU GET A PROMOTION, OR ARE LAUNCHING A PROJECT OR A START-UP?