07/05/2020
Interview of Léa, manager of the Amsterdam KEDGE Alumni Branch
Our "Kedge Alumni Travel" of Northern Europe Pro-Act student, returned to France because of Covid-19. He's conducted several video interviews with Alumni in Amsterdam.
CLASS OF: 2018

POSITION: Sales Account Executive

COMPANY: Virtuagym

LENGTH OF TIME LIVING ABROAD: 1.5 years
INTERVIEW:
Hello Léa! Please say a few words about yourself.
Hello. My name is Léa and I'm 25 years old. I'm from Hyères in the South of France and have been living in the Netherlands for a year and a half.
What degree did you get from KEDGE?
I got a Master in Management from the Grande Ecole Programme (PGE) at KEDGE Marseille in October 2018. I did the two years of the master programme as a work-study at the Théâtre de la Liberté in Toulon. I was in charge of partnerships and patronage, and my job was to follow the progress and implementation of our partnership projects.
I did a four-month international exchange during my second year in China on the Suzhou Campus.
What is your best memory of the school?
When I was at school (the Marseille Campus in France), I was partly responsible for the "Rugbees", the school's women's rugby team from 2015 to 2016. We were champions in the Ecricome Challenge in 2017, and that remains one of my favourite memories of my time there. I was also involved in the AREM association (Association Rugby Euroméditerranée) and the Nuit de la Crise team.
Why are you now living in Amsterdam?
With the help of the AIESEC association, I was able to get a 7-month internship in Tilburg (southern Netherlands) after I got my degree. I was in charge of Digital Marketing for the French market with SB Supply Europe B.V.
Then I got a job at Virtuagym in Amsterdam.
I don't really live in Amsterdam but in Utrecht, which is 30 minutes away by train. I had a lot of trouble finding a place to live when I arrived here, and the easiest thing was to move to Utrecht. It's also a very beautiful city (its nickname is "little Amsterdam"), but without the tourists.
Would you tell us about your company and your duties?
Virtuagym is a Dutch company with 200 employees. It specialises in fitness and offers an administrative management platform for gyms. It also creates sports coaching apps (for gyms and sports coaches).
It's a SaaS (Software as a Service) company, in other words, it's software which is distributed to customers through the Cloud. The software is hosted by the service provider, and customers pay a monthly fee for access to the different features. There are a lot of SaaS here in the Netherlands that are looking for young expats.
The company's head office is in Amsterdam, but we also have a branch in Medellín, basically the "Silicone Valley" of Colombia, to work on the North and South American markets.
At Virtuagym, I started as a Business Developer. My role was to find prospects for the French market, call them, and make appointments. (They were then transferred to our salespeople.)
I've since advanced to the position of Sales Account Executive, which is equivalent to a sales position. I'm in charge of the sales cycle for the prospects brought to me by my Business Developer, and for the prospects that have been contracted through the marketing levers of the company.
I'm working on the French market, which is a recent focus market for the company. I now have the freedom to work on marketing aspects, specifically to consider new levers for attracting prospects.
FYI, many companies in Amsterdam specialise in technologies and are looking for native French people to expand their markets in the French territory.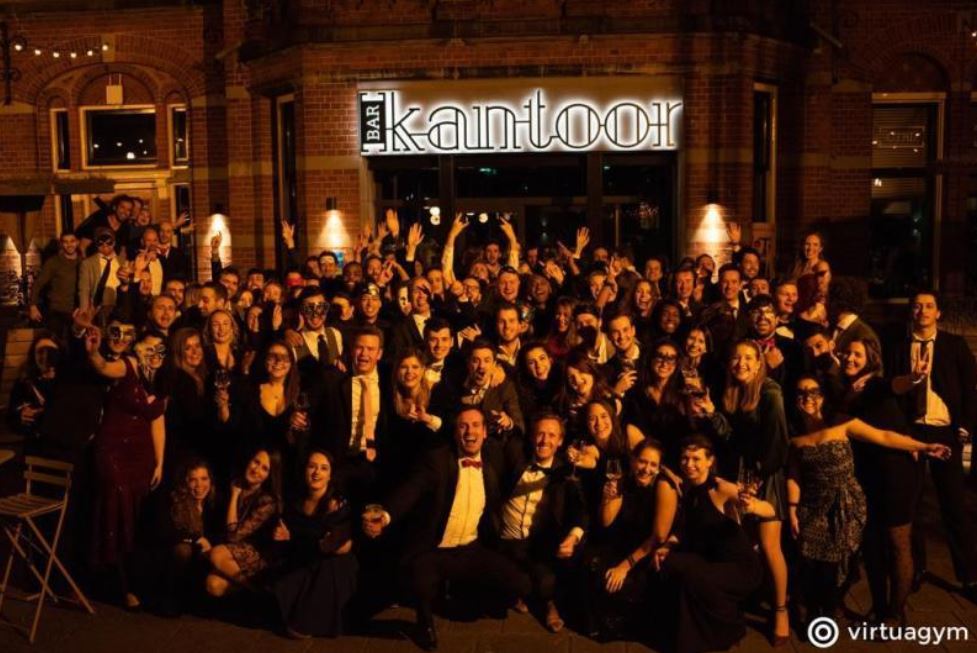 You manage the Amsterdam Alumni branch. Would you tell us about the role of this branch?
Along with Frédéric, our role is to be the link between the school and the Kedgers of Amsterdam. We need to find the city's Alumni and organise events to revitalise the local network. An Afterwork was planned for the end of March, but unfortunately, we had to cancel it because of the health measures of Covid-19.
According to you, what are the essential things to do in the city?
In Amsterdam, I recommend the Spaghetteria restaurant for Italian pasta and wine. It's very popular and there are several locations around town. I also like the restaurant SLA very much. If you visit Amsterdam in winter, it makes very good soups.
A place I like very much, and which is located close to Amsterdam, is Zaanse Schans Windmills. It can be reached by train or bike. There are small mills to visit and a chocolate factory right next door. A must stop for a hot chocolate in winter!
In Utrecht, the city centre is very pretty and you can paddle or kayak around the canals. There's also the Máximapark, which is the largest park in the Netherlands and is well worth a visit.
As to the Netherlands, I love to discover a lot of different landscapes by bike and see the nature and the greenery of the country.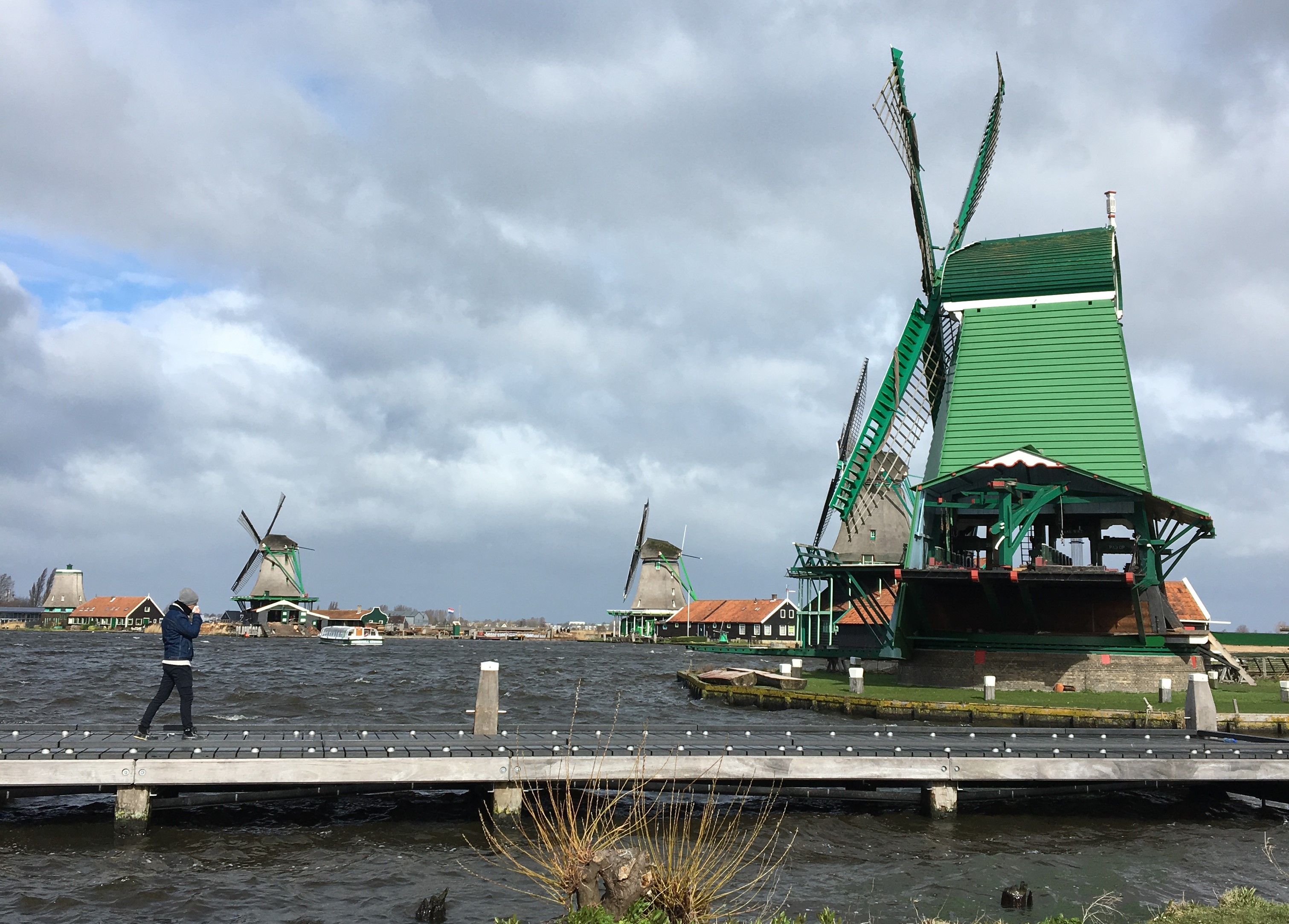 What can you tell us about Dutch culture?
Everybody speaks English so there's no need to learn Dutch, which is really nice!
Here people are frank and direct; there are no misunderstandings.
Also, people pay attention to their life balance. They aren't too strict on working hours, and rather focus on results. Of course, it all depends on the job they do and what their priorities are.
Finally, the Dutch have their own comfort zone and don't get out of it too much. They know their city by heart and won't necessarily explore the rest of the country. To take an hour-long drive for them is a lot!
What are your future plans?
I'd like to stay in a SaaS (Software as a Service, as mentioned above) company in the Netherlands and continue to work on the French markets, as there are many opportunities and possibilities for advancement.
What do you think about living abroad?
When I was in France, I paid a lot of attention to what people thought of me.
In the Netherlands, and abroad in general, I meet a lot of people who don't care what people think of them, and who have a lot of side projects in addition to their work. I think that living abroad is an excellent way to get to know yourself and to change your habits.
---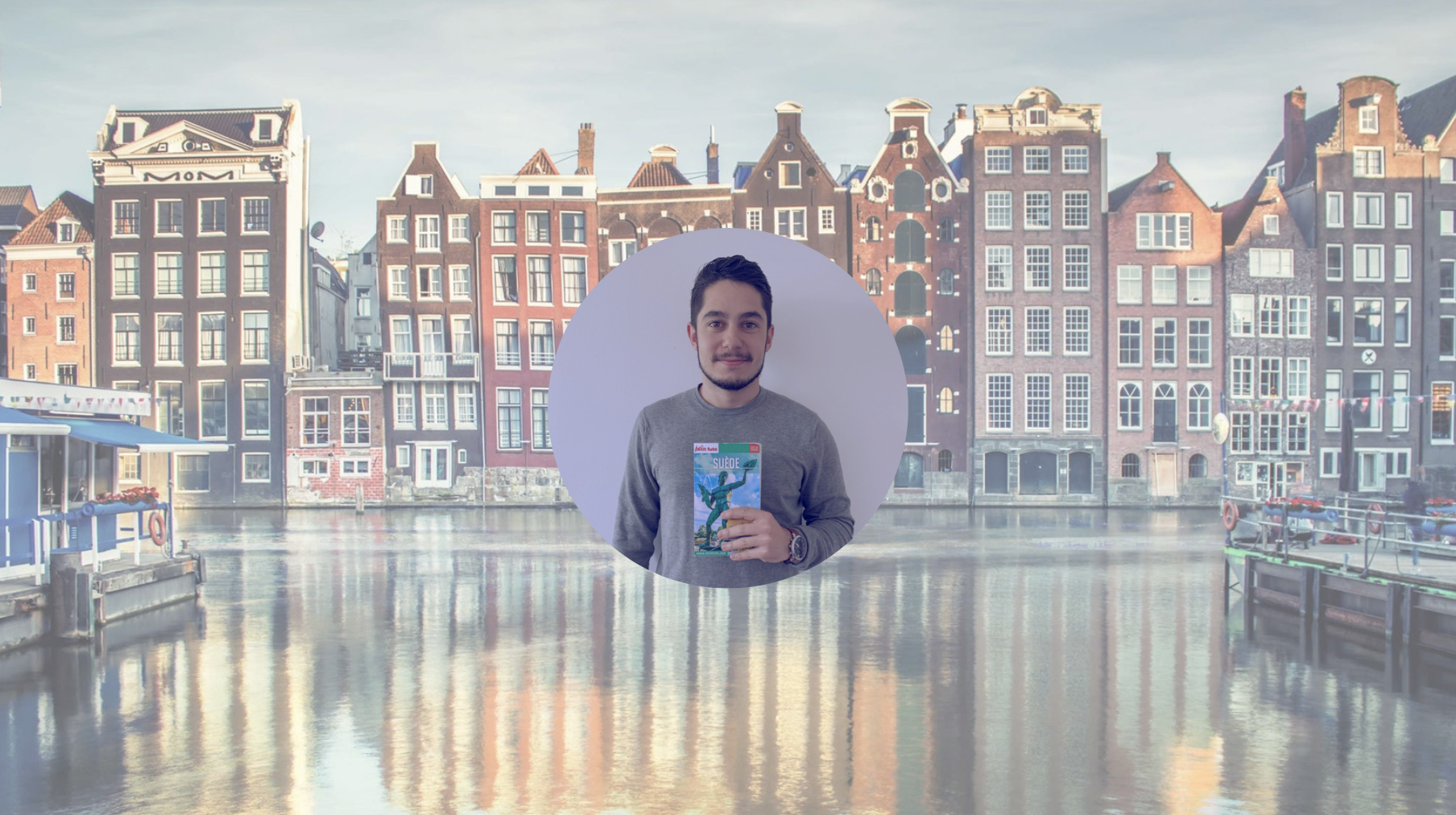 Interview conducted by Damien, KEDGE Alumni Travel of Northern Europe Pro-Act student.
FIND OUT MORE ABOUT THE KAT PROJECT
FOLLOW THEIR ADVENTURES ON FACEBOOK
DID YOU GET A PROMOTION, OR ARE LAUNCHING A PROJECT OR A START-UP?