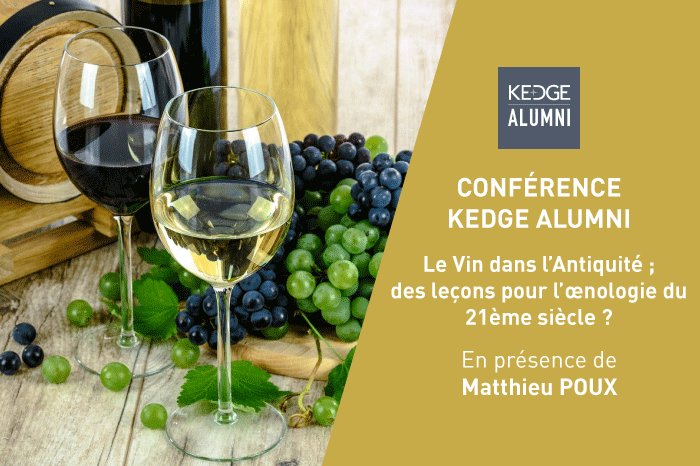 Wine in ancient times, lessons for 21st century oenology?
Alumni Conference Marseille
TOPIC:
Long before the discovery of fossil fuels, wine was the main driving force behind the commercial relations between the peoples of East and West. It's often believed that the economic and cultural mechanisms brought into play by the marketing and consumption of wine belong to recent history: however, the concepts of soil, grape variety, vintage, profitability, traceability, and prevention, have been present from the very beginning and echo many contemporary issues. By addressing these topics, the aim of this conference is to challenge a number of preconceived ideas and underline the importance of this ancient heritage for modern oenological studies. Mathieu Poux published his first historical novel entitled "Gaule-Orient-Express: Péplum Spaghetti" in 2019 published by Actes Sud (see summary below).
Conference followed by a signing
PRESENTER:
Matthieu POUX: Born in 1970 in Geneva, Matthieu Poux is an archaeologist and professor at the University of Lyon. He is the author of numerous articles in scientific publications or popular science journals devoted to the archaeology of wine and Gaul, both before and after the Roman conquest. In 2019, he published his first historical novel entitled "Gaule-Orient-Express. Péplum Spaghetti", published by Actes Sud.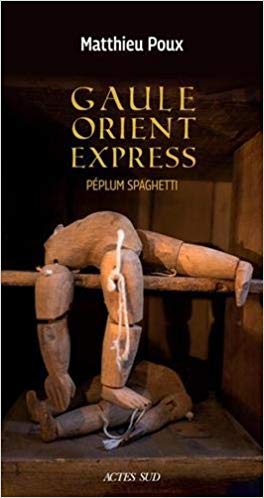 Summary of Gaule-Orient-Express: Péplum Spaghetti
One dead body, two investigations, two millennia apart. In a village in Roman Gaul, reapers stumbled upon a decapitated body with burnt fingers, lying in a ditch. On his chest rests an ivory doll, wrapped in lead foil - also headless. The village's magistrate, Caius Julius Senovir, went to the site to make the first observations. Two thousand years later in the suburbs of Lyon, a headless skeleton is found under a future car park. Archaeologist Karin Olafson is called to the site. A strange coincidence of history makes Caius and Karin the co-investigators of the same crime, committed in a world devastated by war, where businessmen, soldiers, and headmen dictate their own laws - a rapidly changing world, where the last Gauls have no choice but to rub shoulders with the benefits of civilization or to hide in the hills.
The tale of a conquest of the West before the written word which takes the reader behind the scenes of History and its stories tales of everyday life, kneaded in the dried mud and the depths of the human soul.
AGENDA:
6:45 pm: Welcome
7:00 pm: Conference
8:15 pm: Questions / Answers
8:30 pm: Tasting
REGISTRATION:
- Registrations are open to all KEDGE Alumni (members or non-members) and external participants
- Registration required (via this page)
- If you are a KEDGE student, login to your personal space to attend for free
- If you are a paid member, login to your personal space. Click here if you have lost your login information.
REGISTRATION ENDS 9 MARCH
Sud.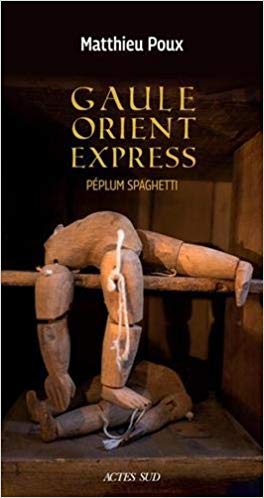 Locations
of your Event
Kedge Business School - La Joliette Campus
7 Boulevard de Dunkerque
13002 Marseille