28/01/2020
Who is the host of the Miami Branch of KEDGE Alumni ?
Managed by a volunteer graduate, this branch aims to give local Alumni and students the chance to meet from time to time at afterworks, visits, or other casual events.
KEDGE Alumni has multiple branches around the world that let local Alumni meet, expand their networks, discuss their respective experiences, and have a good time together.
Today, we invite you to meet the dynamic host of our Miami branch, which was launched in September 2016
---
💬 JULIEN LETUPPE (PGE 2008) - INTERVIEW
1️⃣Tell us a little about your professional background. What position do you currently hold? What educational and professional paths did you take to get there?
After attending KEDGE and doing a semester in Washington DC, I started my career in the United States through an 18-month VIE at Areva. I had to create my own position when I came, which let me part of the coordination of the Purchasing Department between the US subsidiaries and the Paris headquarters.
When I returned to Paris, I co-founded Astrée Consulting, a strategy consulting agency to support start-ups and SMEs. Through the various types of jobs I took on, I became more and more involved in the entrepreneurial ecosystem. In 2013, I took advantage of a great opportunity in real estate to join Barnes in Florida (Miami) and came back to the United States- which was something I had always kept in the back of my head. As its Marketing and Sales Manager, I helped to boost the agency's client portfolio in the United States in the space of two years, particularly within the French community.
After that, I decided to become an entrepreneur and founded CityBest. I stayed in Miami and could see its growing emergence and its many tourist attractions. I launched "citybestmiami.com" an online guide of good deals, events, news, etc... and reservations of activities in Florida. I went back to my initial training (business strategy consultant) and created "Miamiscope", a consulting company that helps French companies develop in the United States (business plan, market research, customer research, etc.), which gave me the chance to work in many different sectors and to widen my network.
Currently, I work for Maisons du Monde, which has just set up in the US. I work in its Web Marketing and E-commerce department to improve the indexing of digital media and to strengthen online sales via its website, affiliates, and e-commerce platforms. It's a very nice emerging issue.
2️⃣You are now living in Miami. What do you like about this country, and especially this city? What is different from France?
I've always been attracted to the United States (ever since I did a long cross-country trip from New York to Los Angeles in 1998), a feeling reinforced by my exchange semester at the American University in Washington, DC. Life in Miami is pleasant, and the city is growing rapidly on many different levels, such as business (establishment of head offices, startup hubs), cultural (Art Basel), sports (a pro team in each of the four major US sports), musical (various festivals including the Ultra), and gastronomic (with the Hispanic influence). With its subtropical climate and its spectacular beaches of immaculate sand, Miami conveys a glamorous image of some 5.5 million inhabitants. "Magic City" is one of the largest cities in North America.
Miami has several neighborhoods: "extroverted" in the Art Deco neighborhood of South Beach, "hype" in Wynwood, and "Latin" in Little Havana. It counts more than 15 museums and is home to the "Arsht Center" auditorium which, with its renowned and varied programming, is one of the major cultural centers in the United States, and is the largest cultural center in Florida with more than 400 events per year.
I appreciate the always optimistic mentality of Americans where there is no such thing as failure. In the United States, we always try to encourage you in your projects and ideas, which pushes you to surpass yourself on a daily basis. Human contacts are more accessible and quicker compared to France. On a professional level, the work culture is mainly results-oriented. You are given "carte blanche" to do whatever you need to achieve results, and there are no preconceived ideas about age being related to the level of responsibilities you can handle. What's more, it's easier to build a network, establish links with people in very different sectors, and meet some great people because there aren't the same social barriers.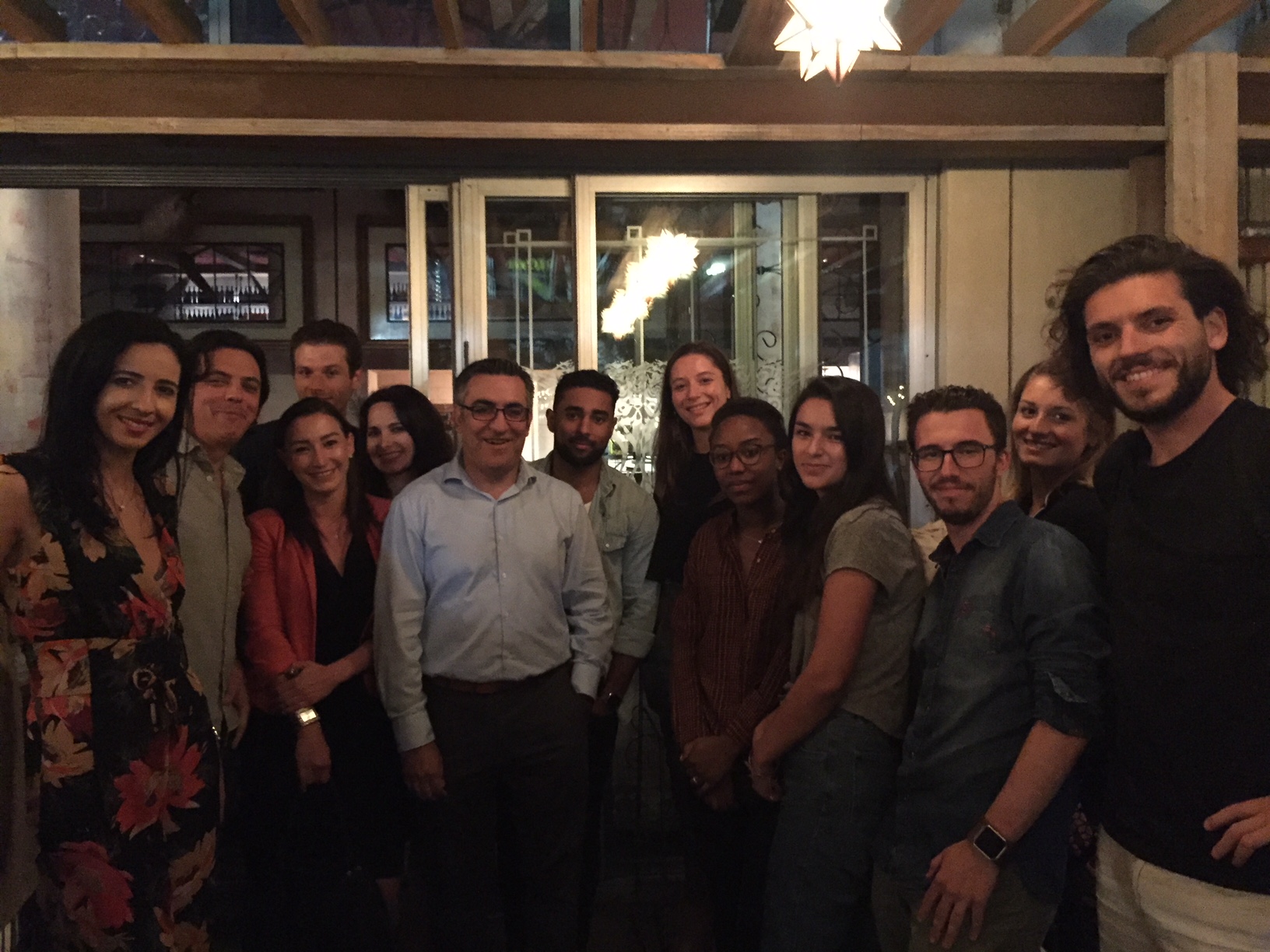 3️⃣You are now in charge of the local branch of KEDGE Alumni in Miami. What motivated you to apply as a volunteer?
I waited until I was well established in Miami to get involved in the school's associations. I'd noticed that there wasn't a KEDGE Alumni branch in Florida, even though there were a lot of Alumni, especially after the merger between the two schools in Marseille and Bordeaux. Also, there are a lot of students who come to study for a semester or to do an internship.
I was lucky enough to benefit from the help of Alumni while at school, and then with developing my business and my career. For me, it's a fair return on investment, so I contacted KEDGE to suggest having a Florida branch based in Miami. I wanted to give back what I had received over the course of my schooling and early in my career.
Brigitte Van Roy, who's in charge of the Alumni Network was immediately enthusiastic, and quickly the branch took shape with the help of her team.
4️⃣ What are your ambitions for this branch, what are your plans?
To create a link so that the Miami office is the official meeting place for Alumni and to become vital. To do this, I generally organize an Afterwork once every 3 months in Miami to bring together graduates from different programs and graduating classes, students, and interns still at the school, as well as visiting alumni. The purpose of these evenings is to exchange, expand one's connections and network, as well as to help newcomers settle in and give them information on all aspects of living in Florida.
I also give advice to those students who contact me regarding finding an internship, a job in the US, or any other information such as administrative procedures, which are sometimes very complex.
For future events, I'd like to create task forces for certain themes, particularly organizing conferences with speakers who are experts in their field, and cultural or fun outings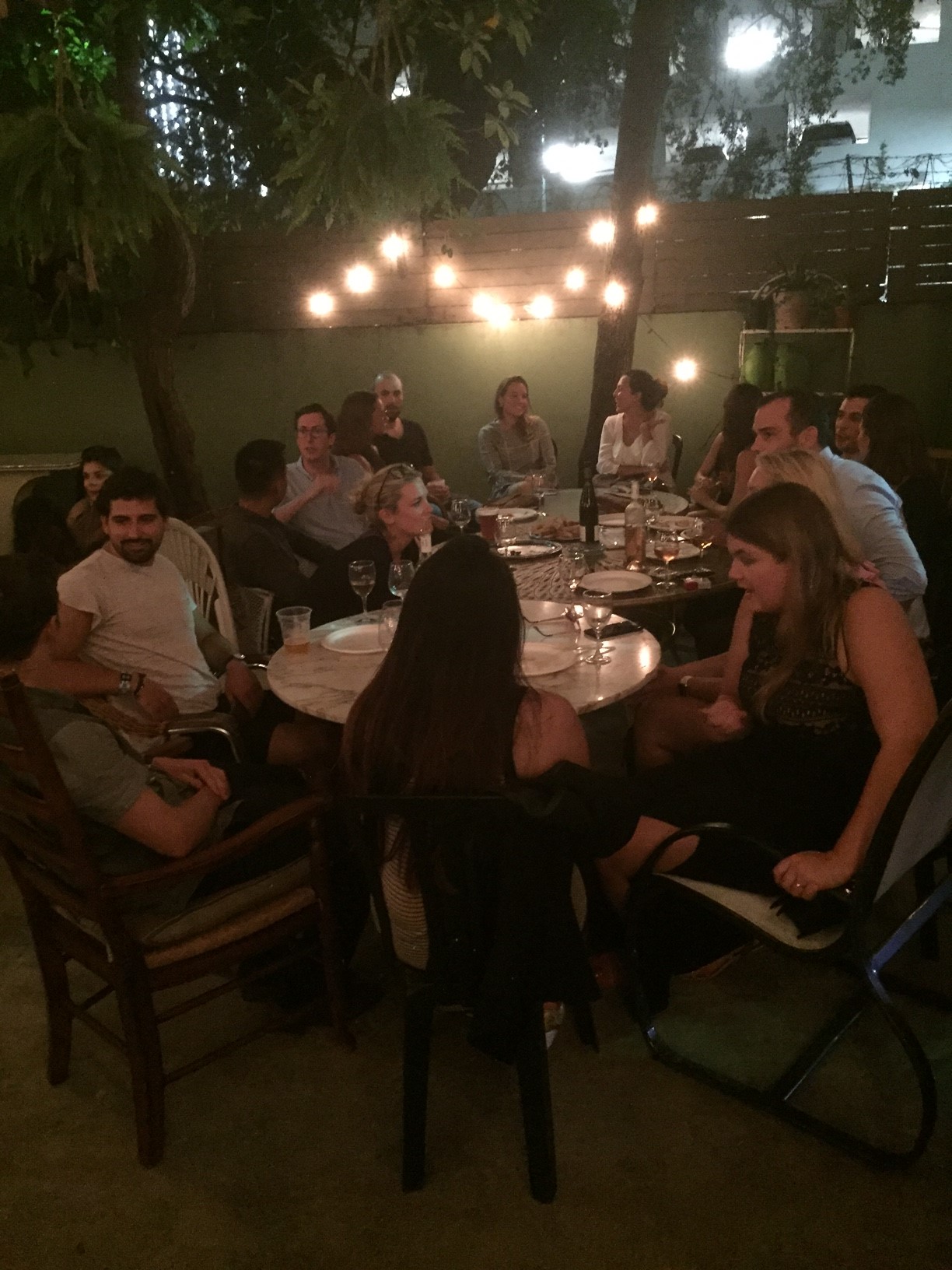 5️⃣How did becoming a branch host go? Was it easy to connect with KEDGE Alumni?
Right from the start, the integration was done quite naturally with the Alumni, who appreciated and endorsed the concept and the locations chosen. The contact with KEDGE Alumni and the team at the Student Centre and International Branches was easy, very professional, and they were very responsive.
The school gave me the support I needed to create its structure, and it gave me a list of potential Alumni to contact, which facilitated the organization of the first Afterwork.
Brigitte and her team are always available, ready to listen and open to any kind of initiative that can create a link between Alumni and participate in the influence of KEDGE abroad. A BIG THANK YOU to Brigitte and her team for their unconditional support.
6️⃣Finally, what message would you like to send to graduates and students passing through or living in Miami?
That they don't hesitate to use the Alumni network to get information and advice on what Florida has to offer in terms of research, internships, or jobs.
That they should try to visit in person, as much as possible of course, to see if what they see is matches what they envisioned to apply for the offers made.
That they also come to the organized events to discuss topics such as local lifestyles, business, to establish links between future Alumni or Alumni residing in Florida, or to propose any ideas for events in Miami.
The Branch is there for all current and future Alumni. It is our Embassy because we are all KEDGE Ambassadors when we are abroad.
The power of the KEDGE network is an asset to everyone!
FACEBOOK FIND OUT MORE LINKEDIN
DID YOU GET A PROMOTION, OR ARE LAUNCHING A PROJECT OR A START-UP?