23/03/2020
This kedger creates Pop & Rest !
Pop & Rest is the first wellbeing and travel startup to provide private and peaceful spaces to recharge
---
Interview -

Mauricio Villamizar (IMM2014) 💬
I studied Business Management in Colombia where I'm originally from, then I got a scholarship to study Business Administration in Montpellier Business School, after that I applied to study the International Master in Management in KEDGE business school during 2013/2014. My time in KEDGE was pretty interesting, especially for the mix of students from all around the world and all around France. One of the most enriching experiences was the corporate project with La Poste office in Paris, the strength of our team relied on the different backgrounds and variety of our team, having had people from India, Russia, Germany and Colombia working together, that's how we offered them an interesting value to the innovation department of La Poste, in regards to start ups in the circular economy. After my time in KEDGE I found an internship in London in a Venture Capital firm where I met my business partner and after a year of working together, we decided to quit and start our own company called Pop and Rest.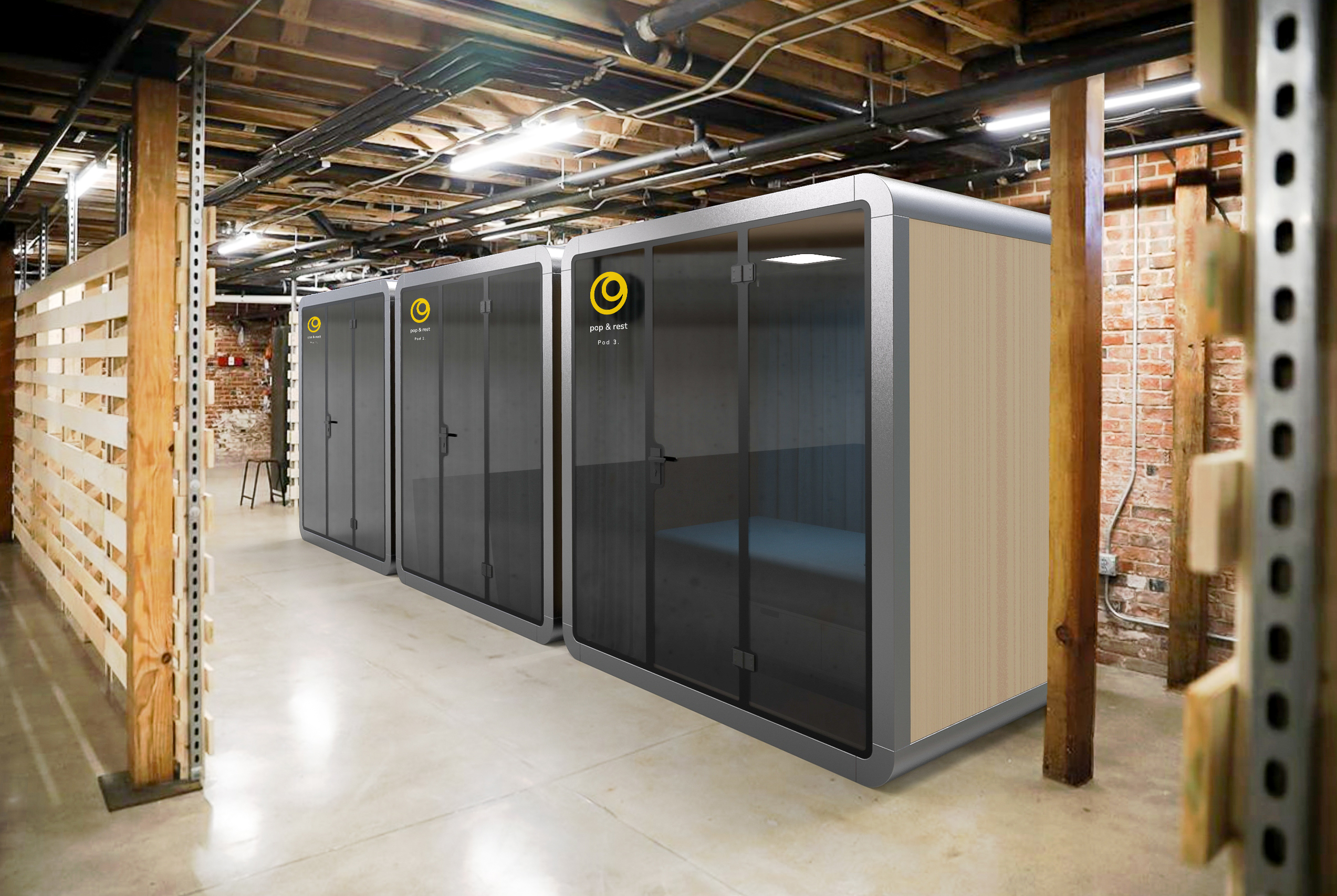 After I finished my masters, I moved to London to work in Marketing and business analysis for a Venture Capital firm called Brink Ventures, after that I worked part time in a Market Research company called Izen Marketing. At the same time I was working in market research I created my own business called Pop and Rest, at first it was an "daytime Airbnb" where people and businesses could make money renting their living rooms and/or any spare room in our app, then we would connect them with people in need of spaces to rest, to do team meetings, or classes (yoga, meditation etc). Since London is a really expensive city, space is limited and very valuable, our goal was to optimise it while helping people make extra money.
After different tests, Pop and Rest

evolved

to what it is today: a platform that connects workers and travellers with sleep and meditation pods, allowing them to rest, unwind and work peacefully. We set up these sleep pods near business districts, transport hubs (train stations, airports, bus stations) and people can book them from 30 mins via our web-app.
I had this idea since I was back in uni, and lived in different large cities, such as Bogota, Paris, Marseille and London. People need spaces to relax and disconnect during the day, either they are sleep deprived, stressed, travelling or just need to do work in peace. We aim to improve their wellbeing and mindfulness. At the moment we have 2 locations in London (East and West). Our vision is to create a network of sleep and meditation pods in large cities, think of an app like Uber, where you open it and you see the closest sleep pod to your location. Our concept keeps evolving though, it's not only about la siesta anymore, our sleep pods are being used 24/7, not only for local workers and students, but also for business travellers and tourists. We are becoming experts in sleep tech, testing some devices to enhance the sleep experience inside our pods and offer the best relaxation and quality inside our pods. At this point, it's worth to clarify that the pods are single use only and we do not allow them to be used for anything else… for that we are implementing ways to control that this is the case 99% of the times.
We've been in talks with the transport authorities in London to do trials in some underground stations, and we just launched a crowdfunding campaign in Seedrs, where we are aiming to raise between

£160.000 and £300.000 GBP, the goal is to open new locations in the city, other major UK cities, and after that we want to go to Paris, another large city in Europe and in need of our services. We aim to set up

new 20 sleep pods, develop further our app, sleep tech and most important to improve our team.
We are currently doing a

Crowdfunding campaign

via

Seedrs, People can invest from anywhere in Europe, in return for shares of our company.
DID YOU GET A PROMOTION, OR ARE LAUNCHING A PROJECT OR A START-UP?