12/02/2020
Snapshot - Ayodele Ikuesan, Kedger and European Vice-Champion in the 4x100m relay!
A 2010 KEDGE graduated, Ayodele Ikuesan is an elite athlete who has won many national and international titles in the 100 m and 4 x 100 m relays.
Ayodele Ikuesan graduated from KEDGE Business School's Grande Ecole Programme in 2010.
With more than 12 years of experience in high-level sports, this KEDGE Alumni holds down both a sports and a professional career as she is both a change management consultant & an agile coach.
"I did a Master ESC at KEDGE Marseille, and did a double major there: an MSc in Biology, and an MBA with marketing, finance, etc.," she said.
The sprinter Ayodele Ikuesan - Youtube TV5MONDE
A specialist in sprinting, Ayodele has an impressive track record. In 2008, she qualified for the Beijing Olympics in the French 4 x 100 m relay. In 2009, she carried the title of French Elite Champion in the 60 m with a time of 7s 32. She also won the bronze medal in the 100m event and the gold medal in the 4 x 100 m relay that same year at the Mediterranean Games of Pescara. In 2012 she was once again selected for the London Olympics with the French 4 x 100 m relay team.
In 2013, during the French Elite Championships, our Kedger finished 3rd place in the 100 m final with a time of 11s 34. At the World Championships in Moscow in the summer of 2013, Ayodele and her partners were vice-world champions of the 4 × 100 m relay for a few hours before they were disqualified. In 2013, she also won the gold medal in the 100 m relay at the Jeux de la Francophonie in Nice.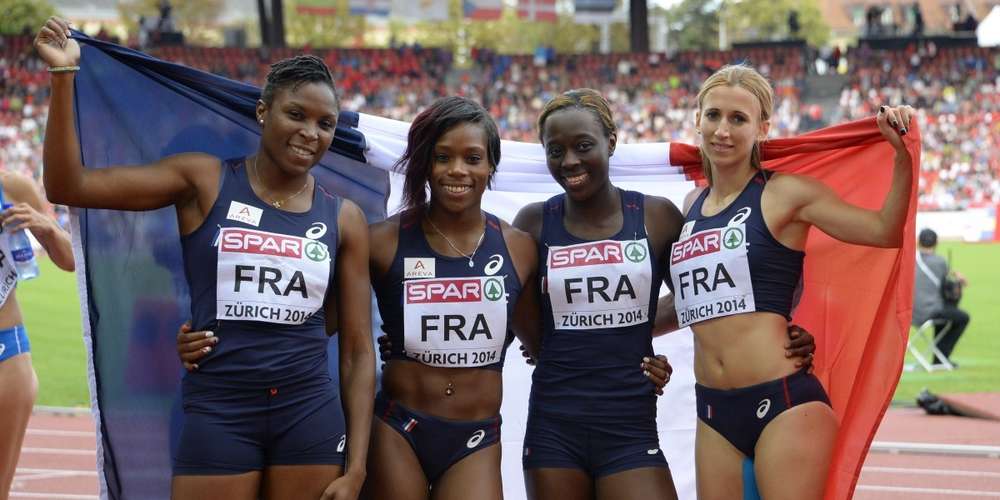 Image credit AFP OLIVIER MORIN : http://bit.ly/2STCN3Y
In 2014, during the French Elite Athletics Championships in Reims, she became Vice-Champion of France in the 100 m relay. At the European Championships in Zurich, she qualified for the 100 m final by setting her own new record: 11s 22!
In 2015, at the Eaubonne meeting, she once again beat one of her own records in the 60 m relay with a time of 7s 28.
More recently, in August 2017, she took part in the World Championships in London while at the same time pursuing her professional career.
Ayodele has been a change management consultant and agile coach since October 2016. She supports companies in their managerial and digital transformation projects.
"My professional experiences and my career as a top athlete provide me with the strength needed to succeed in these projects. Pursuing both careers requires the qualities of determination, organisation, and self-sacrifice, which I put to good use in both my professional and sports career," she explained.
Finally, Ayodele is also a member of the Athletes' Commission at the French Olympic Committee representing the athletes at this Olympic organisation.
DID YOU GET A PROMOTION, OR ARE LAUNCHING A PROJECT OR A START-UP?