19/05/2020
Kedger Lauriane Fressy, co-founder of the "Il Etait une Pub" media agency, is now at the head of an influencer marketing agency!
A 2013 EBP graduate, today Lauriane is at the head of a consulting agency that specialises in influencer relations. Lauriane had previously created "Il Etait une Pub", a media leader in advertising news and creativity.
Lauriane Fressy began at KEDGE Business School in Bordeaux in 2008 and obtained her degree from EBP International five years later in 2013.
FIND OUT MORE ABOUT THE EBP OF KEDGE
Since getting her degree in 2013, Lauriane Fressy has been working in the field of communication, advertising, and influencers.
She started her career in September 2013 as Project Manager at Havas Media Group, where she managed the media strategy for several clients: Sofinco, Pages Jaunes, BforBank, and LCL.
From July to December 2014, Lauriane was the Head of Advertising at My Little Paris. She helped advertisers create innovative advertising formats based on brand content. She was also in charge of the advertising campaigns of My Little Paris and its various media and digital supports.
In January 2015, she co-founded "Il Était Une Pub", a media leader in advertising news and creativity. Within the agency, Lauriane is more specifically in charge of the development of internal governance and setting up a long-term vision for the media and the agency. Il Était Une Pub now has more than 550,000 fans on Facebook! In 2017, she sold it to devote herself fully to her new agency: La Louve and Partners.
Created at the end of 2016, La Louve and Partners is an independent consulting agency specialising in influencer relationships in France and abroad.
"We develop innovative and creative digital strategies for brands by relying on the prescriptive power and clout of influencers. We're an agency that is focused on authenticity, creativity, and a personalised approach, but we also adhere to a sustainable development approach to all processes." - Lauriane Fressy, President and founder of La Louve and Partners.
Finally, Lauriane Fressy has also been a lecturer who gives courses and conferences (Bachelor, Master, and MBA) on entrepreneurship, brand content, influence marketing, and digital, since 2015.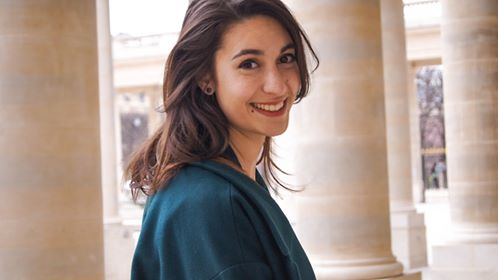 LA LOUVE AND PARTNERS - FIND OUT MORE
DID YOU GET A PROMOTION, OR ARE LAUNCHING A PROJECT OR A START-UP?