Coaching Workshop for Alumni in Switzerland
Well-being Workshop for Kedgers in Geneva
Attention Alumni in Switzerland!
A new partner in a rich and varied professional career, over the last few years a coach has become an essential ally to help you lead your personal and professional life with confidence. Come meet a certified coach to discover this field and identify your personal needs in this area.
Our local animators, Lionel ROSNET and Vincent LEFEBVRE have organised a workshop for our alumni in Geneva on Tuesday, 13 November from 6:00 – 9:00 pm. This workshop will be led by:
Xavier SCHOLL
Founder and Manager of 2L Coaching – an innovative career coaching and leadership company in Geneva that uses a humanistic approach to mentorship and guidance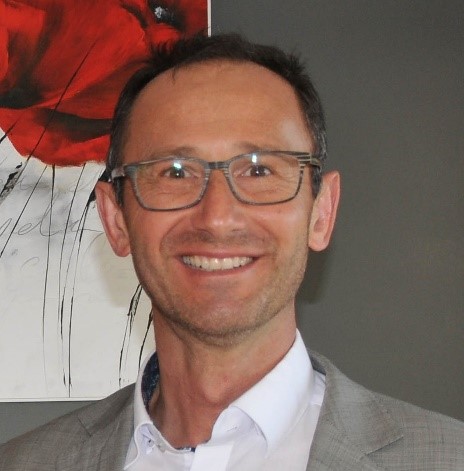 The topic of this workshop is:
"Well-being at the Center of Your Life"
Grand Hôtel Kempinski ***** - Foyer B
Programme:
6:00 pm: Registration
6:00 to 6:30 pm: Welcome drink

6:40 pm: Introduction of Xavier Scholl, his company and his services – the latest innovations in coaching

6:45 pm: Presentation of the concept of well-being

7:00 pm: Interactive workshops on various topics: Happy at work, happy at home? Cultivate your talents, demonstrate flexibility

7:40 pm: Reapplication and reappropriation

7:45 pm: Questions and answers

8:00 pm to 9:00 pm: Networking - Cocktail and nibblies
This exceptional event will allow you to discover innovative techniques in the world of coaching, including the SANE method - Neuro-Emotional Alignment Systems.
We hope your interest in the subject selected by our hosts will be kindled and that many of you will participate in this workshop.
Attention : Places are limited to the first 30 registered
Tamila CHAOUCHE

Working in Market Finance, I am responsible for developing and managing portfolios of institutional investors and private clients across Switzerland and the wider international market. Along with Vincent and Lionel, we make sure that the Kedge Business School Alumni club of Geneva keeps discovering and shares what our beautiful city and its surroundings have best to offer!

Email :

Vincent LEFEBVRE

Banking professional specialized in managing operations, leading innovation & change management, and influencing skills to deliver on the program. I am also responsible of the Kedge Business School Alumni Club of Geneva and always interested in hearing from former alumnis or colleagues.

Email :

Lionel ROSNET

Founder and director of the Switzerland Wine School based in Geneva, I am dedicating every single working hour to taste, discuss and teach about wine. I have recently joined Vincent as co- responsible of the Kedge Business School Alumni Club of Geneva and am a helping hand in shaping up more quality gatherings than ever.

Email :
Locations
of your Event
Grand Hôtel Kempinski
Quai du Mont-Blanc 19
1201 Genève