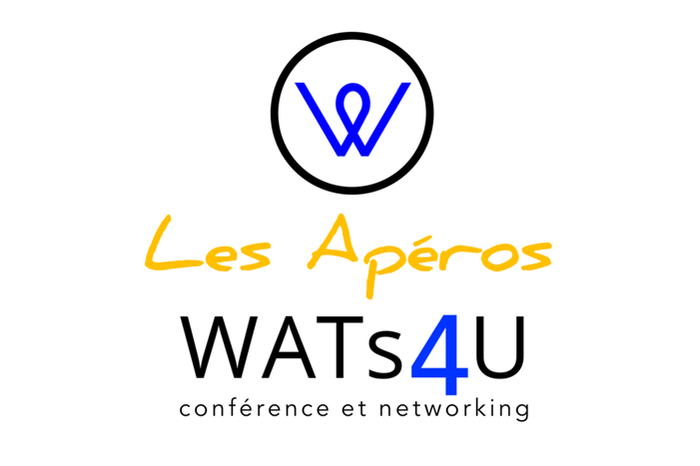 WATs4U APERO, ROUND-TABLE, AND NETWORKING EVENT
Don't miss the last WATs4U apéro before the summer break
A new session of WATs4U apéros, entirely online, is being prepared! Two key elements will mark the event: a round table discussion followed by a networking session and exchange of information - all sectors included.
MEET ON 6 JUNE 2023, ONLINE, FROM 6:30 PM

Programme for the event
6:30 to 7:15 pm: Round table

WATs4U brings together Jérome Crest (Co-founder and & CEO at HOLIVIA), and Morgan Hyonne (Business Psychologist, Founder of Arborescence Consulting) to speak about workplace mental health and to answer your questions. The topic of the round-table is
HOW CAN MENTAL HEALTH BE EMBEDDED IN MANAGERIAL PRACTICES?
7:15 to 8:00 pm: Alumni networking - all sectors
Apéro in networking mode ( regardless of your chosen field). Participants will be randomly divided into pairs or trios, for a quick introduction and an exchange of contact information, in sessions of 12 to 15 minutes. It's a great opportunity to make unexpected and rewarding encounters! A few reminders:
Prepare a short introduction (your background and the sectors and companies you are interested in) to get straight to the point
During the networking session, you will be invited to join a room to meet one or two other Alumni. Click on "Accept" to start networking. Play the game - don't leave your peers alone with their drinks ;)
Once in the networking room, begin by exchanging your contact information, to avoid being disconnected before getting them! The administrator will close the rooms every 12 to 15 minutes, so it would be a shame to have chatted with someone and not gotten their email address... . A warning message will appear 60 seconds before the automatic disconnection, but it's better to be safe than sorry.
You will change rooms every 12 to 15 minutes to meet other Alumni, until 8 pm.

How do I register?
👉 It's easy - and free:
WATs4U is a tool used by the Alumni associations of 18 prestigious engineering and managment schools.
Find out more on www.wats4u.com
Jérôme CREST
Co-founder and CEO - HOLIVIA

Linkedin :

Morgan HYONNE
Business Psychologist, Founder of Arborescence Consulting - Arborescence Consulting

Linkedin :