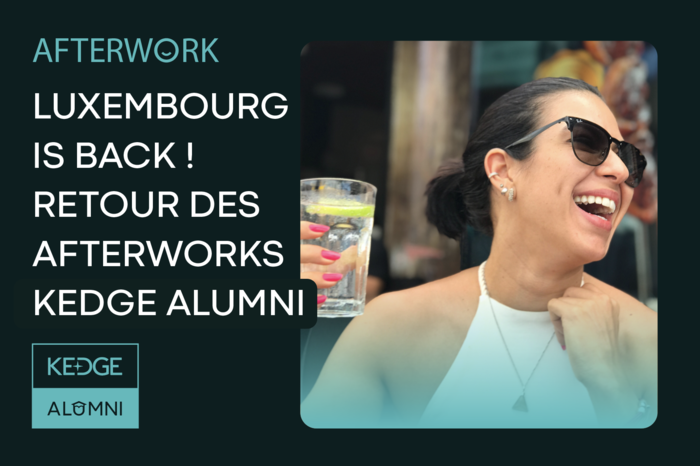 Luxembourg is back - Return of the KEDGE Alumni Afterworks
The KEDGE Alumni branch in Luxembourg is back in service and is the chance to reunite in an exceptional setting
Attention KEDGERS of Luxembourg, did you think we had forgotten about you?
Lakshina GUNPUTRAR, host of the Luxembourg branch, and Alexandre GAMBU, a student in her final year, invites you to get together on Thursday, 8 June from 6:30 pm to breath life back into the KEDGE Alumni Afterworks in the Grand Duchy. 🥂
We will be delighted to see you at the Brasserie Le Six, located in the centre of Luxembourg City.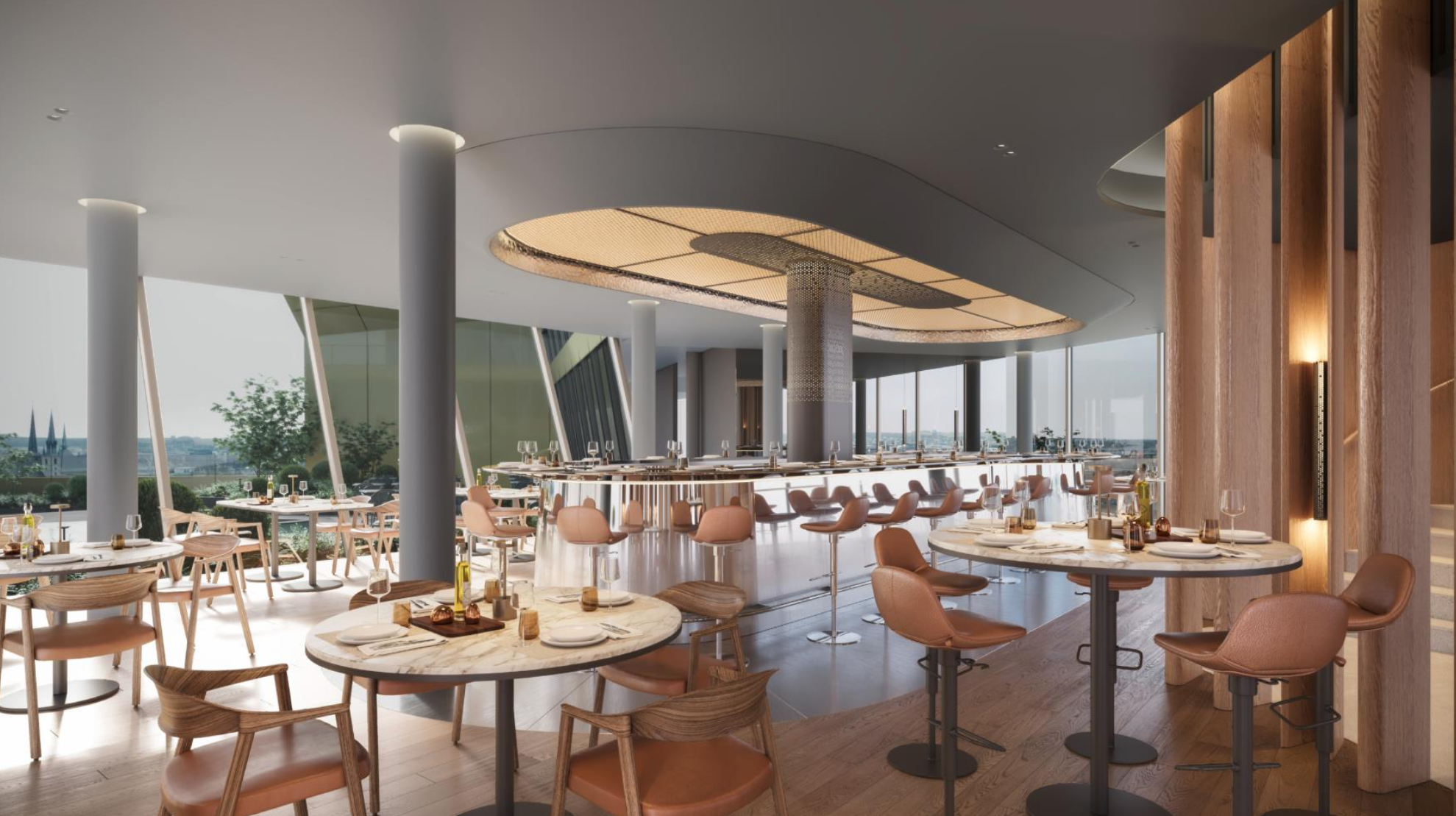 Come and enjoy a drink while discoverying the Royal-Hamilius Rooftop for the first of the summer season. You'll be able to admire a panoramic view of the historic city of Luxembourg from the hanging garden situated on the 6th floor of the Royal-Hamilius complex.
This is a chance to gather, meet, and welcome newcomers in a friendly atmosphere.
Come and network with other Alumni and students!
📝 INFORMATION AND REGISTRATION:
The network is happy to contribute to the financing of this event and is offering you special rates:
Students: 5€
Graduates: 10€
External guests: 19€
Tapas and soft drinks are included in the price; however, alcoholic beverages must be paid for on the premises.
📌 LOCATION
Brasserie Le Six - SixSeven
Royal Hamilius Rooftop
Boulevard Royal / Grande Rue
Réception au 6ème étage
L-1660 Luxembourg
The site is easily accessible by public transport (Hamilius stop, 15 min from Kirchberg and 20min from Cloche d'Or).
You can also park in the Royal-Hamilius car park (https://goo.gl/maps/XZHgKsCh5jvnc31C8).
Lakshina and Alexandre hope to see many of you there! Don't hesitate to pass on this invitation to any graduates or students you'd like to see there.
LAST DAY TO REGISTER IS THE 1ST OF JUNE
🛑 Places are limited. Sign up now🛑
Lakshina GUNPUTRAR

Email :
Location
About Your Event
Brasserie Le Six - SixSeven
Bd Royal
1660 Luxembourg