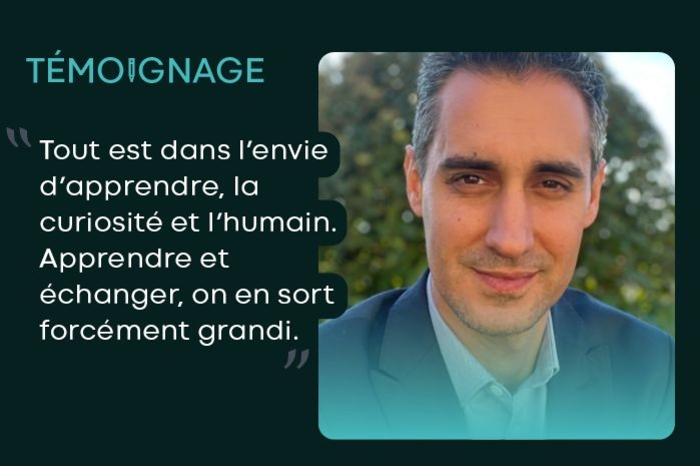 Case studies "Decarbonisation - from procurement, through dealing with challenges, to reaching solutions"
Learn all about it - testimonials by graduates of our MAI programme in continuing education
Our teaching team invites you to an online information session on our MAI - International Purchasing Manager programme offered as a continuing education course. Michel Teixeira - CHRYSO France Purchasing Manager - will share his experience on "Decarbonisation - from procurement, through dealing with challenges, to reaching solutions"
Discover testimonials from graduates of the KEDGE MAI Continuing Education programme!
Michel Teixeira, Purchasing Manager at CHRYSO France and a graduate of KEDGE's MAI programme, will give a presentation and discuss his experience of decarbonisation from the purchasing side.
Annonciade Ejilane, Marketing Buyer for the Randstad France Group and also a graduate of KEDGE's MAI continuing education programme will talk about her experience with the MAI - International Purchasing Manager.
---
The KEDGE MAI continuing education programme
Do you work in the field of Purchasing and want to increase the value of your experience by obtaining a recognised diploma? Take your career in a new direction? Obtain new skills to innovate and improve your company's performance? Or, gain access to management positions?
The MAI - International Purchasing Manager programme, offered as a continuing education course, is for you! Join us at our next information session.
---
KEDGE's Continuing Education courses at advantageous rates for our graduates
As a KEDGE graduat, you can take advantage of a
30% discount
on all executive training courses offered by KEDGE Business School (all campuses)
.