12/07/2018
Alumni Story | Walk out of "Comfort Zone" & Get "KFC" MBA experience
Elin JI
KEDGE-SJTU Global MBA 2015 Alumna
HELLA Marketing Manager of China Aftermarket
Elin JI was graduated from Shanghai Jiaotong University. After graduation, she was successfully hired by HELLA.
HELLA is a global, family-owned company listed on the stock exchange. The HELLA Group develops and manufactures lighting and electronic components and systems for the automotive industry and has one of the largest trade organizations for automotive parts, accessories, diagnosis and services within Europe. The HELLA Group is one of the top 40 automotive parts suppliers in the world and one of the 100 largest German industrial companies.
Starting from Marketing Executive, then Marketing Manager of China SOE, and now Marketing Manager of China Aftermarket, Elin has been working in HELLA for 13 years. Her main job responsibilities include: strategy development, brand operations, channel management, digital marketing, public relations, customer service (CRM), exhibitions and events, new product launching, franchise projects, training, etc.
Walk out of your "Comfort Zone"
Is there such a colleague around you? Every day, he /she works from nine to five, lives a regular routine, gets promotions step by step. Everything is in order and the person is praised for having a "stable" job. However, if one stays in the "comfort zone" for a long time, he /she will probably end up like slowly boiling frog.
After having worked in HELLA for ten years, Elin suddenly realized that she had been in the same function for too long, so the shortage and imbalance of knowledge structure have slowly emerged, especially the operation of other departments and the entire enterprise. She began to think about how to get out of the professional "Comfort Zone" and how to further improve her career.
Under the recommendation of a friend, Elin knows KEDGE-SJTU Global MBA programme. She learned that this MBA programme focuses on personal development and has diversified and international teaching characteristics. In addition, this is one of the few MBA programmes fully delivered in English in China. Plus, having classes together with MBA students from different countries helps to improve language competences and communication skills. Furthermore, KEDGE has triple-crown accreditations (EQUIS, AACSB, AMBA), which is also a very attractive point.
"KFC" MBA learning experience
In addition to the core courses, participants of the KEDGE-SJTU MBA programme can also choose their own major. Elin said: "What impresses me most is that this MBA programme is more comprehensive than other general masters of business administration, in terms of knowledge system. No matter which of the eight major courses you choose, marketing, project management, supply chain are always the core courses. All links during the whole business operation are covered."
If you want to ask what she learned from the MBA programme, Elin humorously sums up as "KFC":
K – Knowledge
Theoretically, MBA students can learn very practical theoretical knowledge, covering all aspects of the entire business operation, marketing, supply chain, quality, investment, project management... Although she has graduated for more than one year, the lessons of professors Michel GUTSATZ, Roland BEL and Hervé REMAUD remain still fresh in Elin's memory.
From a practical point of view, KEDGE's professors not only have rich teaching experience, but also have a deep practical experience. Most of them have served as executives in large international groups and are very familiar with corporate management. What is the knowledge that business managers need to master? What difficulties will they encounter at work? And how to solve them? …etc. During the 2 years of MBA study, Elin has got a deeper understanding of different business practices, management concepts and methods of different cultures through case studies and class discussions. She has developed a global view, improved business negotiation skills and practical skills for problem solving.
F – Friendship
Students have MBA courses three days per month, they are very close to each other through class discussions and after-school group assignments, etc. In addition, by participating in KEDGE's various alumni events and clubs, you can meet alumni and professors from all over the world, so as to build relationships and learn about the latest trends in different fields.
C – Capital
Through the leadership III and other courses, Elin has improved her time management and communication skills, especially cross-cultural communication soft skills. The IBS (International Business Seminar) has opened up her vision and landscape. Concerning the current work, Elin shared that the number of passenger cars in China has reached 178 million. With the continuous increase in the number and the age of vehicles, the scale of the post-marketing business keeps expanding. How to apply the knowledge acquired through MBA programme to business practice? How to combine new trends with her own profession ,such as supply chain, Internet, O2O, e-commerce, store, blockchain, IOT, digital marketing and so on? Those are what Elin is exploring and developing.
Determine career choices, balance work and life
For those who are hesitating whether to study MBA, Elin wants to share some ideas: Don't let "materialization" influence your career choices, don't try to be a successful person, but try to be a useful person. Zhou Guoping once said: "The reason why I study is nothing more than three purposes. One is for practical purposes, the other is for recreation, and the third is for spiritual enlightenment and enjoyment." She suggested that MBA students set a long-term goal, then adjust according to actual situation, and finally achieve this goal.
MBA study is a journey, and on-the-job MBA students need to know how to balance work, study and life. In this regard, Elin offers several suggestions:
Don't mix work and life, work hard, and live life to the full.
Improve the efficiency of work and study, and maintain your energy to manage the work, study and life with ease. Of course, health is always the most important. Therefore, Elin also joined the fitness club of KEDGE-SJTU MBA 2015 intake.


For those in the career bottleneck, come to KEDGE and study MBA! Calm down to experience the international learning atmosphere, expand your horizons and improve your self-confidence!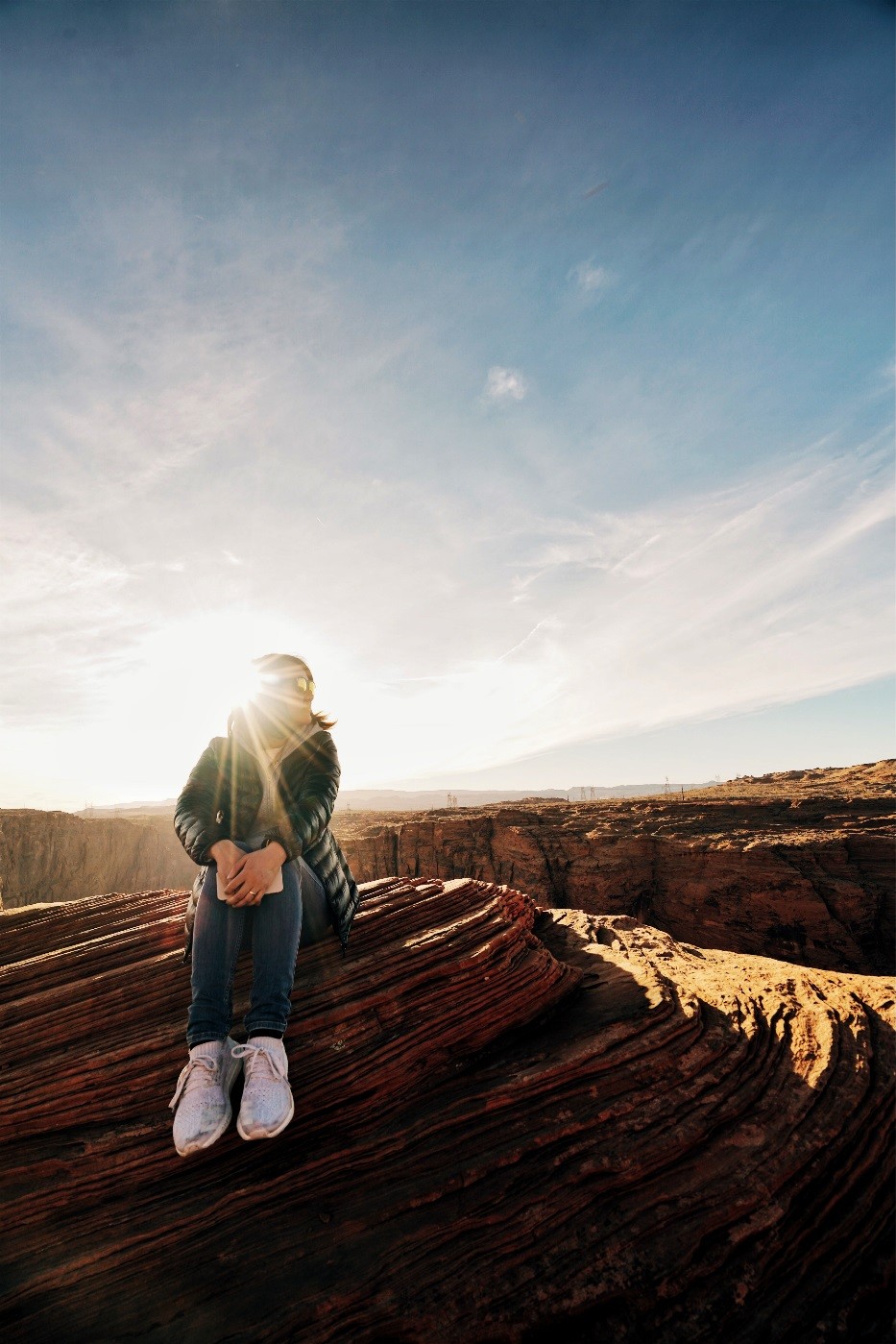 Many a little makes a mickle, love is boundless
As the mother of two children, Elin has always been deeply impressed by the phrase "one can't choose her own birth, but can choose her/his own life." In her view, every child is equal and should have the right to choose. While participating in various children-related charity activities, Elin and her two friends saw that some charities had crises of trust once again in 2014, they decided to set up a non-profit organization together. In the same year, "One Grain Sand Public Welfare", which means that many a little makes a mickle, a charity dedicated to helping the children in need, was established.
Elin likes Laozi's words very much: "The best virtue is like water, and love is boundless." At present, "One Grain Sand" has more than 500 volunteers, funding more than 100 families and children. Two times a year, Elin goes with volunteers to conduct one-to-one field visits at Jiangxi and Guizhou at her own expenses, which achieves "visits/returns in person" and "timely tracking" to ensure the authenticity of all information. In addition to one-to-one targeted funding, "One Grain Sand" will also initiate project funding, such as winter clothes, classroom heating coal, books, painting tools, sporting goods, desks and chairs, down jackets, high and low beds, school uniforms, etc. For Elin, "One Grain Sand" has become her third child. While doing public welfare, she always remembers "stay true to the mission". She also hopes that by consolidating everyone's power, "One Grain Sand Public Welfare" will keep developing.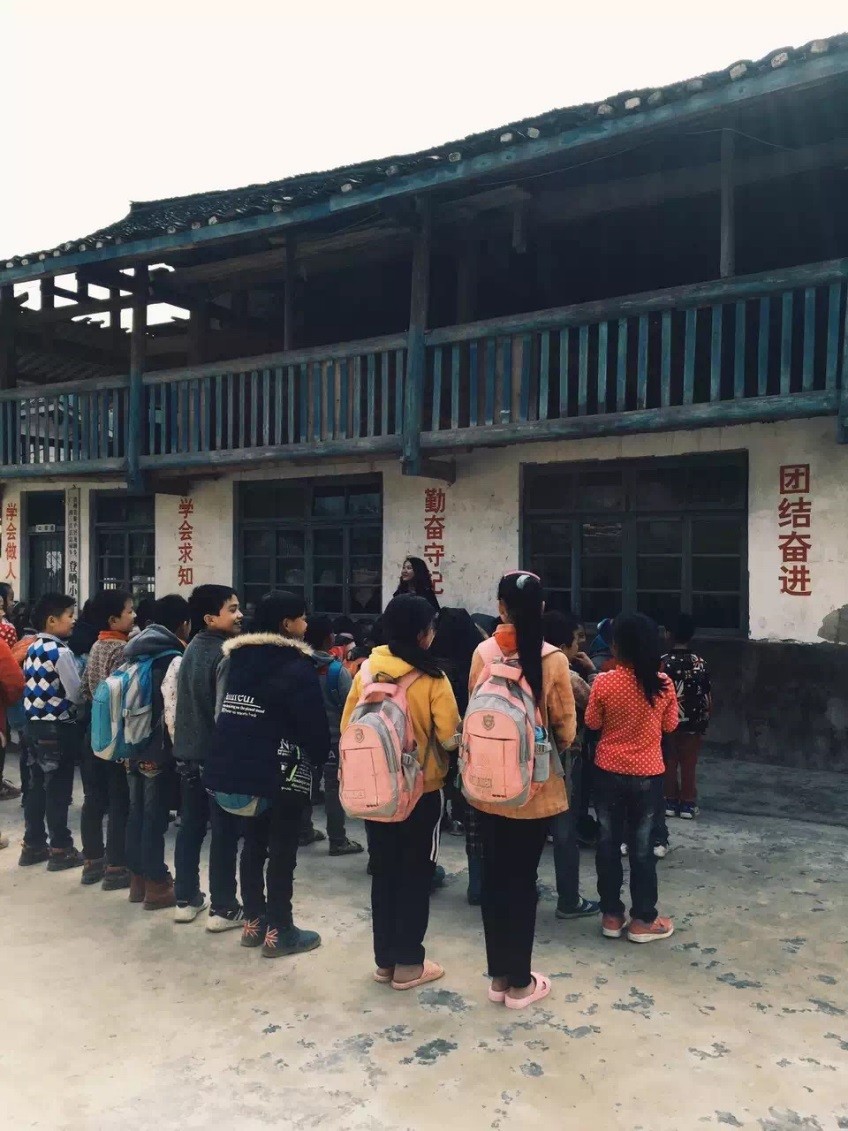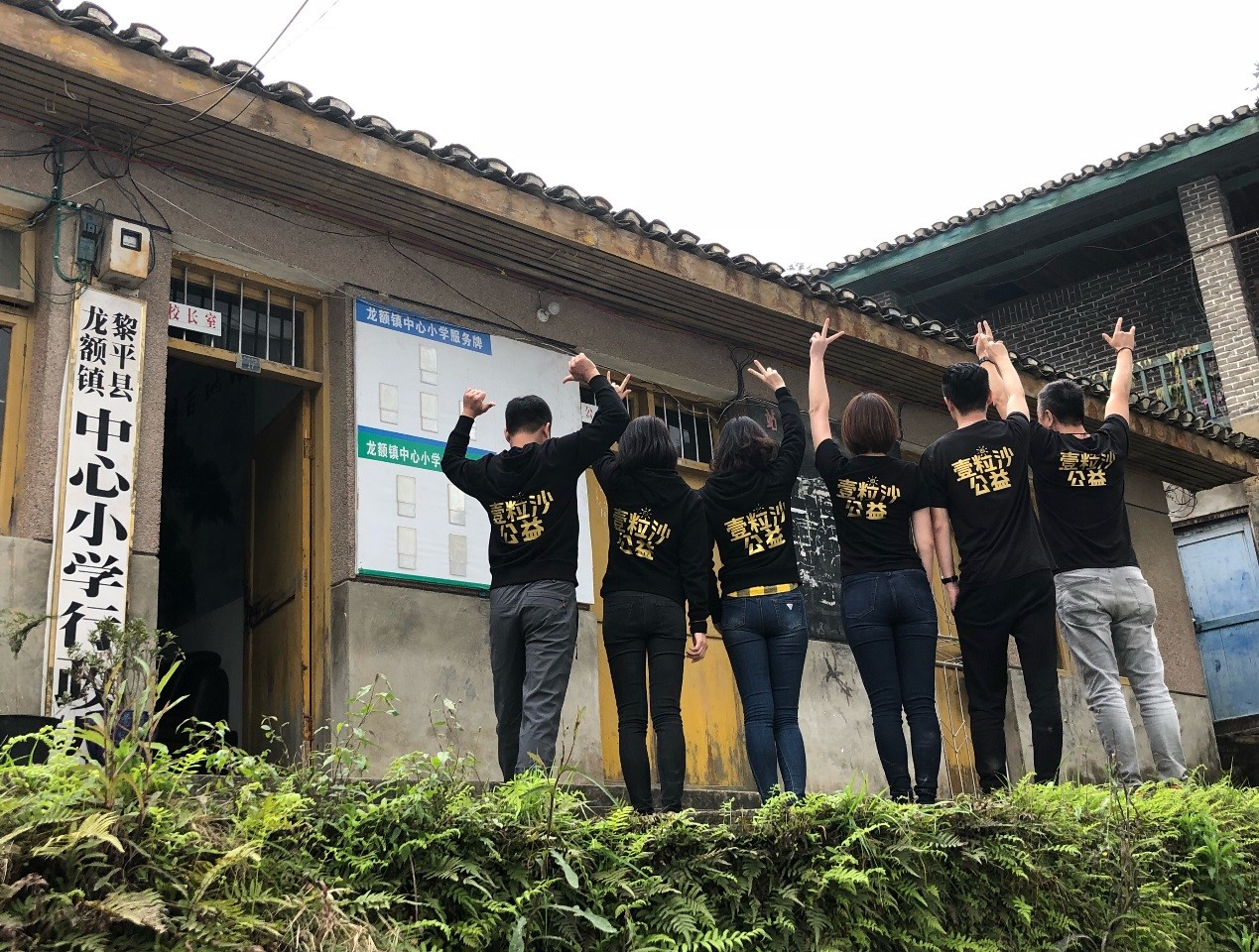 * If you also want to help the children in need, then join the "One Grain Sand Public Welfare "!
One Grain Sand Public Welfare Official We chat: yilishagongyi
Email: yilishagongyi@126.com
Alipay: yilishagongyi@126.com
VOUS ÊTES NOMINÉ(E), VOUS LANCEZ UN PROJET, UNE START-UP ?