06/11/2018
Alumni Interview | ZHAO Yi: From "Doctor" to "Entrepreneur"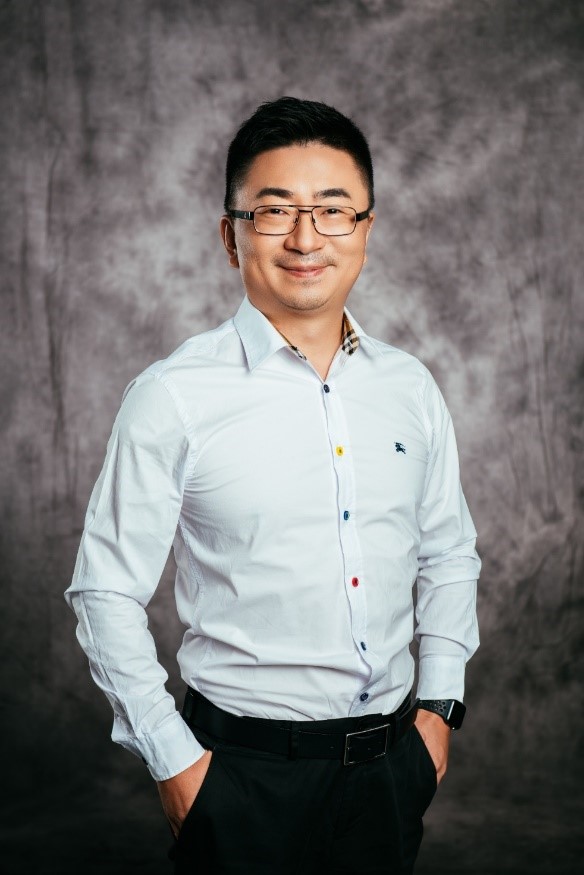 ZHAO YI
Alumnus of KEDGE-SJTU Global MBA 2011 Intake
President of KEDGE Healthcare Club
CEO of HEGRACE Co., Ltd
In 2015, ZHAO Yi founded HEGRACE, a company committed to apply the advanced medical technology and skills to serve the sports industry and provide professional sports and medical solutions for people pursuing a healthy life. Within just three years, this young company with three business units: medical care for sporting events, emergency security system establishment, and personal fitness management, has become a leading domestic enterprise in China with the largest market share and provided safety and security services to more than 400 top-level sports event as such as Shanghai International Marathon, IRONMAN Triathlon, UTMB 100 miles, Tour de Trek in China, ONE Championship and World Short Track Speed Skating Championships, etc. Nowadays, HEGRACE is highly recognised by its clients and the market.
From "doctor" to "entrepreneur" in sports, an MBA-supported career transition
At present, China's sports and healthcare industry is on the rise. Many favorable policies have brought unprecedented development opportunities to this industry, and a large number of entrepreneurs have poured into the market. Different from these experienced sports entrepreneurs, ZHAO Yi is a "newcomer" who has been working in the medical industry for more than 10 years and has just entered the sports industry since recent years.
ZHAO Yi obtained his bachelor's degree in Nanjing Medical University and worked as a surgeon after graduation. In 2003, he decided to enter the medical professions. Respectively, he held the positions of Technical Sales Representative, Regional Sales Manager, National Business Manager and Senior National Channel Manager in the world top 10 biological pharmaceutical company AstraZeneca, the world's largest medical equipment enterprise Medtronic, the top 10 multinational medical company Bard and the world's largest minimally invasive interventional medical devices company Boston Scientific. In his opinion, medical care involves all fields of life, especially that of sports. Nowadays, because of the boom of China's sports industry, various problems emerge one after another: immature safety and security guarantee, inadequate emergency medical services, and low literacy of first aid knowledge among the public etc. All these situations reflect the huge demand for professional medical services in the sports industry. For ZHAO Yi, who has a profound medical background, this is not only an excellent timing for career transition, but also a great opportunity to realise his original aspiration as a doctor to save people's lives. Consequently, entering into the sports world becomes a natural choice.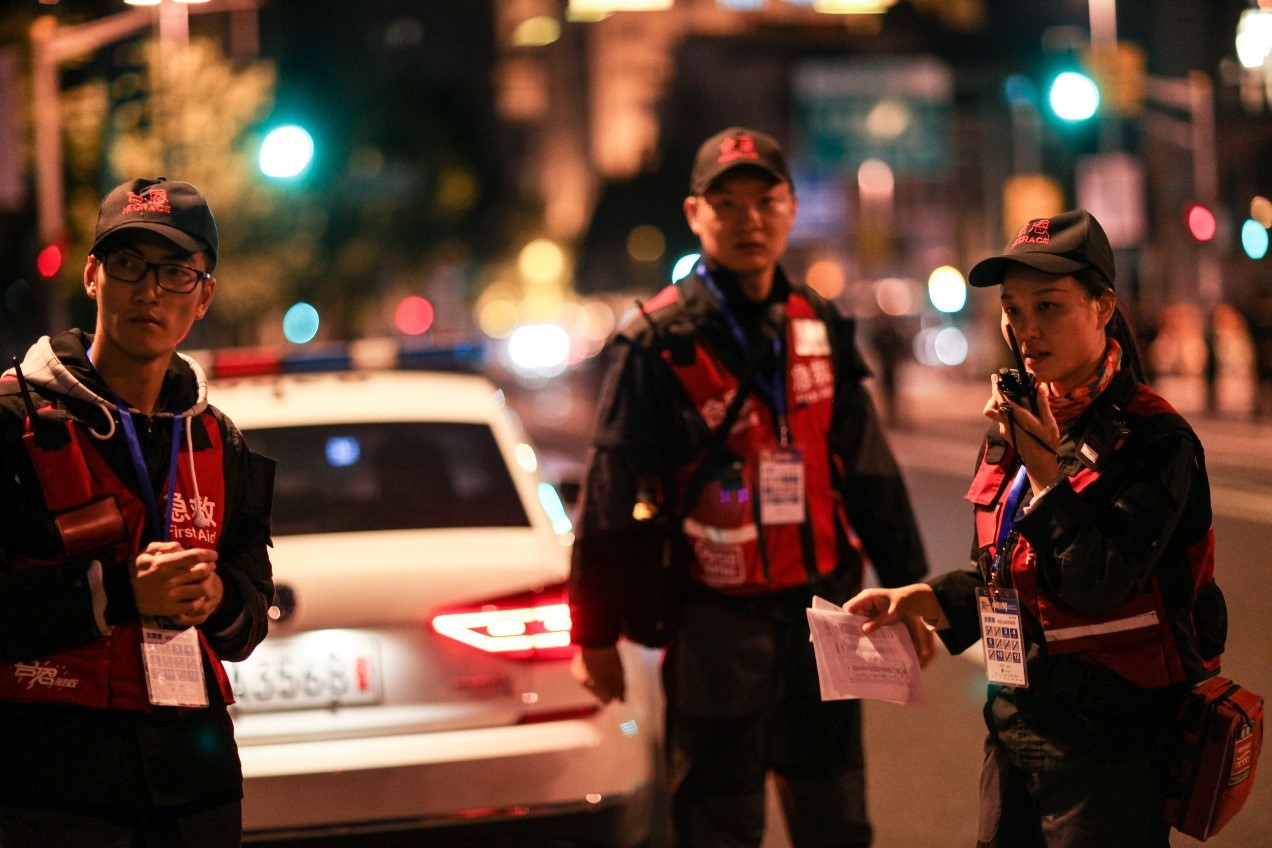 However, experience is far from enough to complete the entrepreneurial and career transition. Therefore, in 2011, ZHAO Yi participated in the KEDGE-SJTU Global MBA programme. The reason of this choice is not only to sublimate the years' medical practice experience to the height of methodology, but also to make up for the structural lacks in his management knowledge. In terms of the selection of the MBA programme, ZHAO Yi thought that the KEDGE-SJTU Global MBA programme was more qualified for him, while the age and the working experiences of its participants corresponded to what he was looking for. As the participants are mainly senior management professionals, they generally have distinct and clear personal views. And that could really help a lot in stimulating new ideas and inspirations during the case studies and discussions at class. In addition, ZHAO Yi believed that modern business philosophy originated in the West. Studying in the KEDGE-SJTU Global MBA programme could get him connected with a bigger world and help to build his international network.
Entitled to the "KEDGE Award" for outstanding participants, ZHAO Yi graduated from the KEDGE-SJTU Global MBA programme in 2013 and started his entrepreneurial journey two years later. He said frankly that this MBA study experience not only helps him expand his horizons, but also cultivates his determination and confidence. It also gives him a comprehensive improvement in practical management such as sales and operation, which lays a solid foundation for the creation of his own business soon after.
Providing products and services in response to the market's needs
The sports industry has a large market and many directions to go with medical care. Speaking of why he chose "first aid" as the main business unit, ZHAO Yi shared three reasons that influenced his decision:
Firstly, many people who start businesses in the sports often choose to cooperate with universities and start with mobile medical treatment. However, in recent years, the development of mobile medical treatment has shown a trend of low-level and homogenization, and the lack of specific usage scenarios, coupled with the fact that the research of domestic universities is not in line with the market demand, has resulted in the situation that products and services can hardly access the market, and there were only a handful of successful cases, so he excluded this direction.
Secondly, as if he was destined to devote himself to first-aid, during his MBA study, he introduced and demonstrated the CPR and other first-aid skills to the rest of the class and to his surprise, it was highly regarded and welcomed. And it made him realise the value of being a "first-aid provider" instead of a "bystander" in face of an emergency.
Thirdly, the number of sub-health people is increasing year by year in China, and the society is aging. The number of people participating in sports activities or competitions is getting larger and larger. However, compared with foreign countries, Chinese people still face the reality of lacking first-aid knowledge, and the first-aid training course is bound to face a huge gap, which is the actual demand at present and will continue to grow in the future.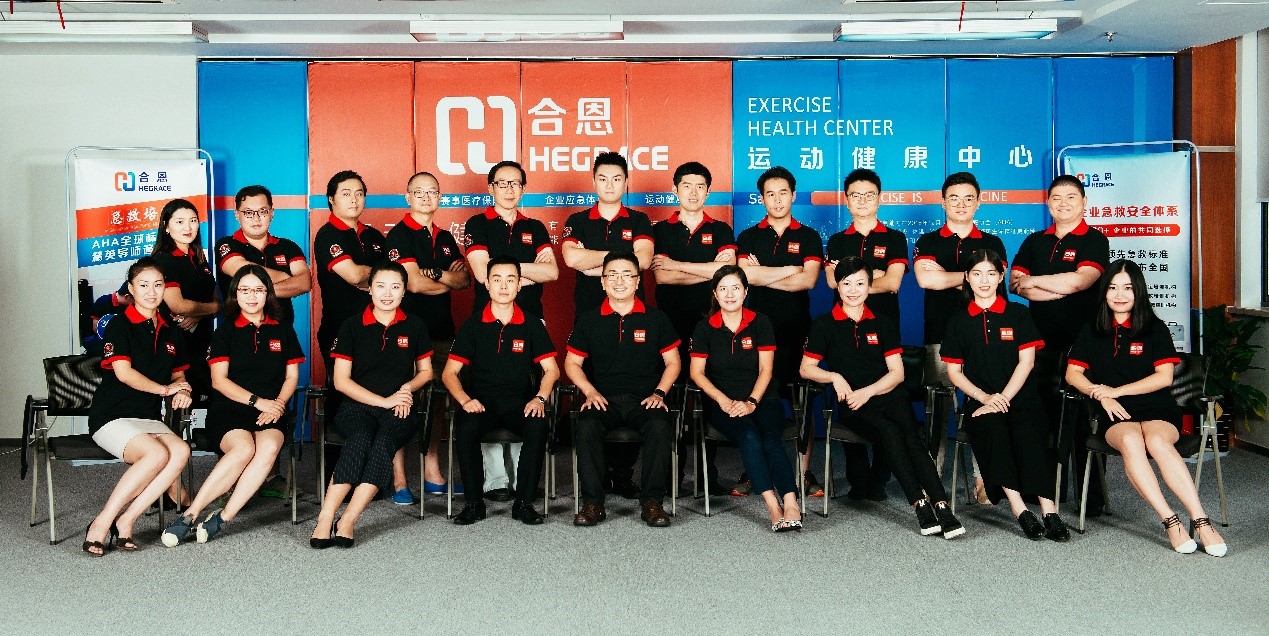 "Choosing to develop in the field of first aid is in line with the trend and is a full affirmation of the market value of first aid products and services." ZHAO Yi believes that in the period when a lot of consumption in the sports industry has not yet formed a scale, entrepreneurs must fully understand the actual demand of the current market and find out the pain points that consumers are really willing to pay for. ZHAO Yi emphasized that entrepreneurs and investors face different risks and must be more conscious when making decisions and avoid blindly following the trend. Otherwise they may get lost in the sports industry bubble.
Up to now, "providing the products in response to the market's needs" has been the core appeal of HEGRACE. In order to avoid working behind closed doors, ZHAO Yi encouraged employees to be close to their clients and participate in various theme activities so that they can keep abreast of new information and keep up with the latest industry trend in order to find the pain points of the market. He, himself, is also a frequenter at these events, including sports media forums, sports expositions, fitness industry shows etc.
3 key elements of entrepreneurship: fast, stable, and never miss a chance.
As a pioneer in entrepreneurship, ZHAO Yi summarized his years of experience as "fast, stable and never miss a chance", hoping to give some reference and inspiration to alumni who are ready to start or are starting their own business.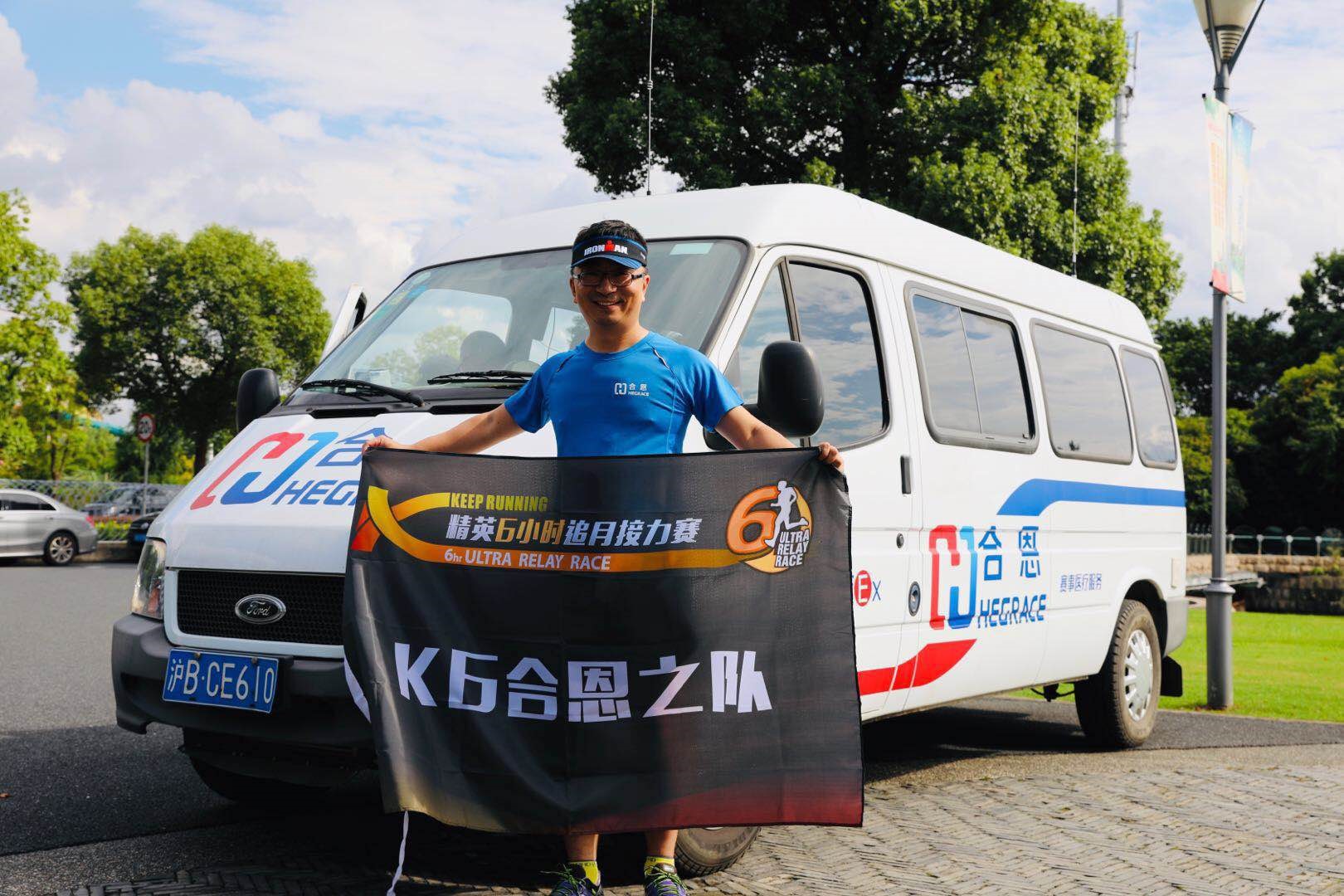 "Fast" is the firm and resolute decision when faced with the choice of starting one's own business, and it is also keeping pace with the fast changing business environment. According to ZHAO Yi, there is no such specific timing to start a business. If you have considered any problem that may come along such as shareholders, cash flow and customers and think that you are strong and patient enough to overcome these difficulties, you can then take the initiative. And after you have started your business, for example, in the field of sports, you should have close contact with races host companies, governments and individuals to understand their needs, and then develop products and services accordingly. "Don't be afraid to make mistakes, be willing to try and put new ideas into practice, regarding it as a trial and error process. Only by interacting with the market frequently at the product level, we can keep up with and even go ahead of the rapidly changing market," said ZHAO Yi
"Stable" is a quality necessary for the company's organisation. In ZHAO Yi's view, the turnover update of the company's personnel was normal, but the core team must be stable. When choosing core members, he cares a lot about whether they share the same values and have a high recognition of the industry. Now, HEGRACE has a stable core team of about 10 members, made up of people with team spirit and professional background. When people "sharing the same ideology, aspirations and ways of thinking" work together for a cause of great market and social value, they will be very positive and full of energy, which is also one of the important reasons for the sustainable and continuous development of HEGRACE.
"Never miss a chance" is a principle that ZHAO Yi adheres to when making strategic decisions. In this era of "creativity first", people generally advocate open thinking, unrestrained thinking or some grand concepts, but they often ignore whether they are capable of making the creative come true. "I'm not a creativity-obsessed person," said ZHAO Yi. "I'm more concerned with catching every small possibility that might help the company to grow. I believe that the progress made through these little steps may be more practical and useful than a time consuming and excessively difficult idea."
Future goal: return to the essence of medical care and sports, and create values for society
As the largest medical service provider for sporting events in China, HEGRACE has made a layout in the fields of sporting events safety and security, exercise rehabilitation and health of masses. When it comes to the company's future development, ZHAO Yi said a "one-stop" sports solution for individuals' health and fitness will be the research emphasis of HEGRACE: "the purpose of the medical care and sports is to promote the health of masses and I hope that the products and services provided by HEGRACE in the future can combine the prevention, the treatment and the rehabilitation at each stage."
Developing a "one-stop" solution for individuals' health and fitness is a big project that requires a lot of data and a wide range of scenarios to support the research. Through the events they've participated in the past few years, HEGRACE has established its own database and accumulated a variety of user scenarios through cooperation with clients from different industries, and it is still deepening the richness and diversity of scenarios. "In the process of developing various training courses, examination programmes, sports and rehabilitation equipment, the team of HEGRACE will insist on self-integration experience to ensure that the one-stop solution can always be user-oriented." ZHAO Yi confirmed that in pursuing this goal, the core appeal of HEGRACE will always stay the same.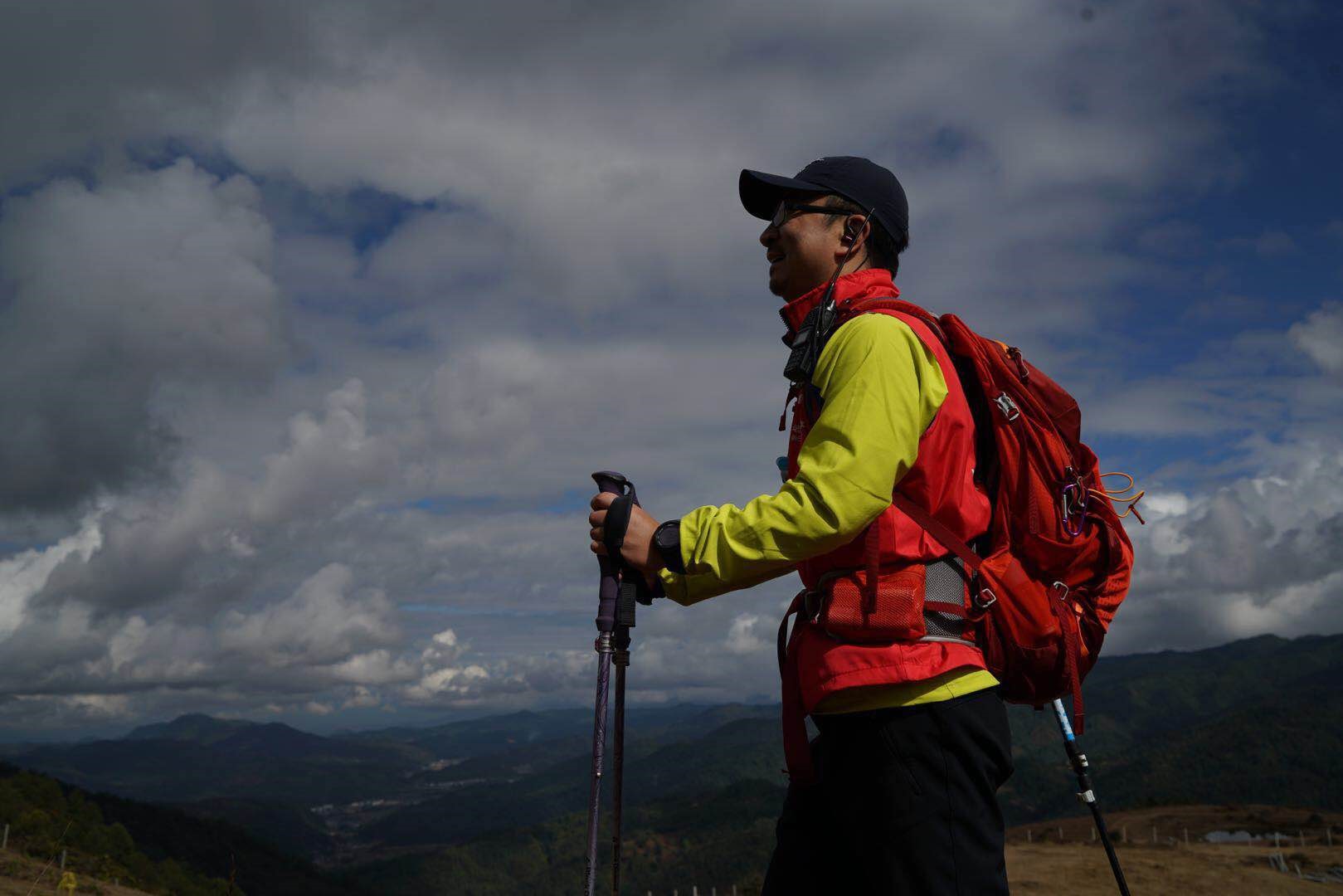 In addition to the business level, corporate social responsibility is also an important direction for the future development of HEGRACE. In fact, ZHAO Yi created HEGRACE public welfare in the same year when HEGRACE was founded. So far, HEGRACE has organized thousands of first aid knowledge and skills education events, which has effectively promoted the development of public emergency services, and was therefore awarded the Shanghai May 4th youth collective medal and the honor of Shanghai outstanding volunteer. ZHAO Yi said that in the next two to three years, HEGRACE will continue to expand the scope of this kind of activities, establish professional volunteer teams, walk into underdeveloped areas and bring first-aid knowledge and skills to local children and teenagers, so as to truly benefit the public.
"We hope that in the future, more people with the same aspiration will join our team to create more value for the society!" Although ZHAO Yi gave up his role as a doctor, he always had a passion to care for the venerable. This was his initial intention to establish HEGRACE and his motivation to persist.
VOUS ÊTES NOMINÉ(E), VOUS LANCEZ UN PROJET, UNE START-UP ?