06/11/2018
Alumni Interview | Aileen MA: A Sustainable Way of Life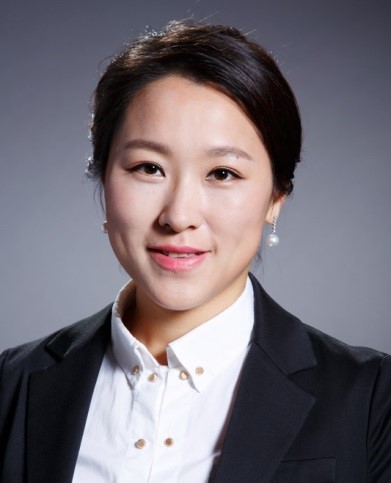 Aileen MA
Alumna of KEDGE - SJTU Global MBA 2011 Intake
Sustainability Manager, AccorHotels Greater China
Aileen has worked in the world's leading inspection, verification, testing and certification company for more than 10 years and acted as lead auditor and trainer in the fields of CSR, QMS, EMS and OHSAS. She is now in charge of the sustainable development in Greater China of AccorHotels Group, one of the worldwide leaders in hospitality. "Sustainability" could be called the core of Aileen's entire career by far and has had a positive impact on her daily life as well.
From auditor to practitioner:
a career focused on sustainability
Aileen obtained her bachelor's degree in biochemistry engineering and technical economics at Shanghai Jiao Tong University. After graduation, she joined a health-care company, engaged in quality and compliance management, therefore getting involved in the field of sustainable development. "At first, I chose to work in sustainability out of my major at university, while now, I continue to go deep into this field because of my recognition of the idea and the positive development trend of the industry." Just as Aileen said, nowadays, in the context of global governance, sustainable development has become a "must" for enterprises to gain a foothold in the competition and support its development, and the demand of the market for sustainable professionals is also on the rise.
"But sustainability covers a wide range of areas, including legal, financial, social and behavioral aspects in addition to the environment. To develop in the sustainable field, one needs to be familiar with the social responsibility of different industries, the driving force of their sustainable development and the difficulties they face." With this idea in mind, Aileen entered into SGS, the world's largest third-party company, and started her career as auditor and trainer for more than 10 years with rich working experience accumulated.
From the perspective of the third party, Aileen gradually found the problems and difficulties faced by enterprises in implementing sustainable measures, and had the idea of revealing the nature of the problems and finding their solutions. At this very period of time, Aileen made up her mind to participate in the KEDGE- SJTU Global MBA programme, hoping to acquire more systematic management knowledge and apply to the practice. The first year of her MBA study, she successfully made her career transformation by joining a supply chain management company and started the practice of supply chain compliance and its social responsibility.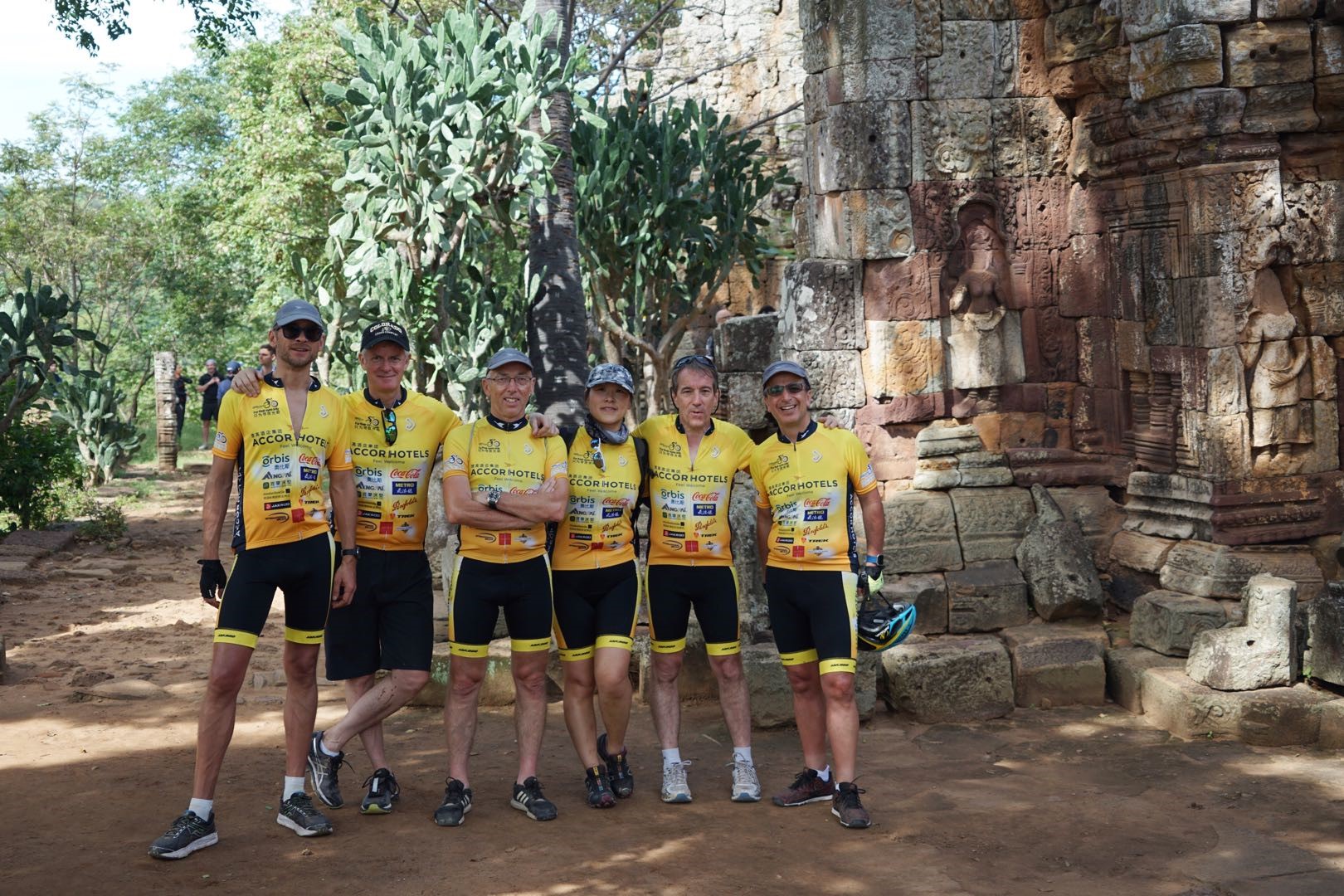 Participation in the charity ride in Cambodia organised by AccorHotels Group
MBA journey:
challenges and opportunities
Based on her career needs, when choosing the MBA programme, Aileen attached great importance to the internationalisation of the programme, especially that of the curriculum, the professors and the alumni network. And she found that the KEDGE-SJTU Global MBA programme was exactly what she was looking for.
"The International learning experience will open your eyes, lead you to approach and analyse the problem from a broader perspective, which is exactly what I need during my transition period", said Aileen about her MBA study, "The case studies and discussions in real scene in class are a big challenge, but the point of views from different cultures, industries, management levels will help you to think out of the box with a full picture of the cases in question." Turning challenges into opportunities, Aileen successfully completed her career transition and laid the foundation for later career promotion.
"In addition to career development, the MBA study also introduced me to a group of like-minded running friends". Aileen became a member of the KEDGE Marathon club Ma Sai Ma La during her study, and started her marathon journey around the world with them. "This is the added value of the MBA for my life. Ma Sai Ma La leads me into the world of sports, health and public welfare, and gives me inspirations on personal sustainable development."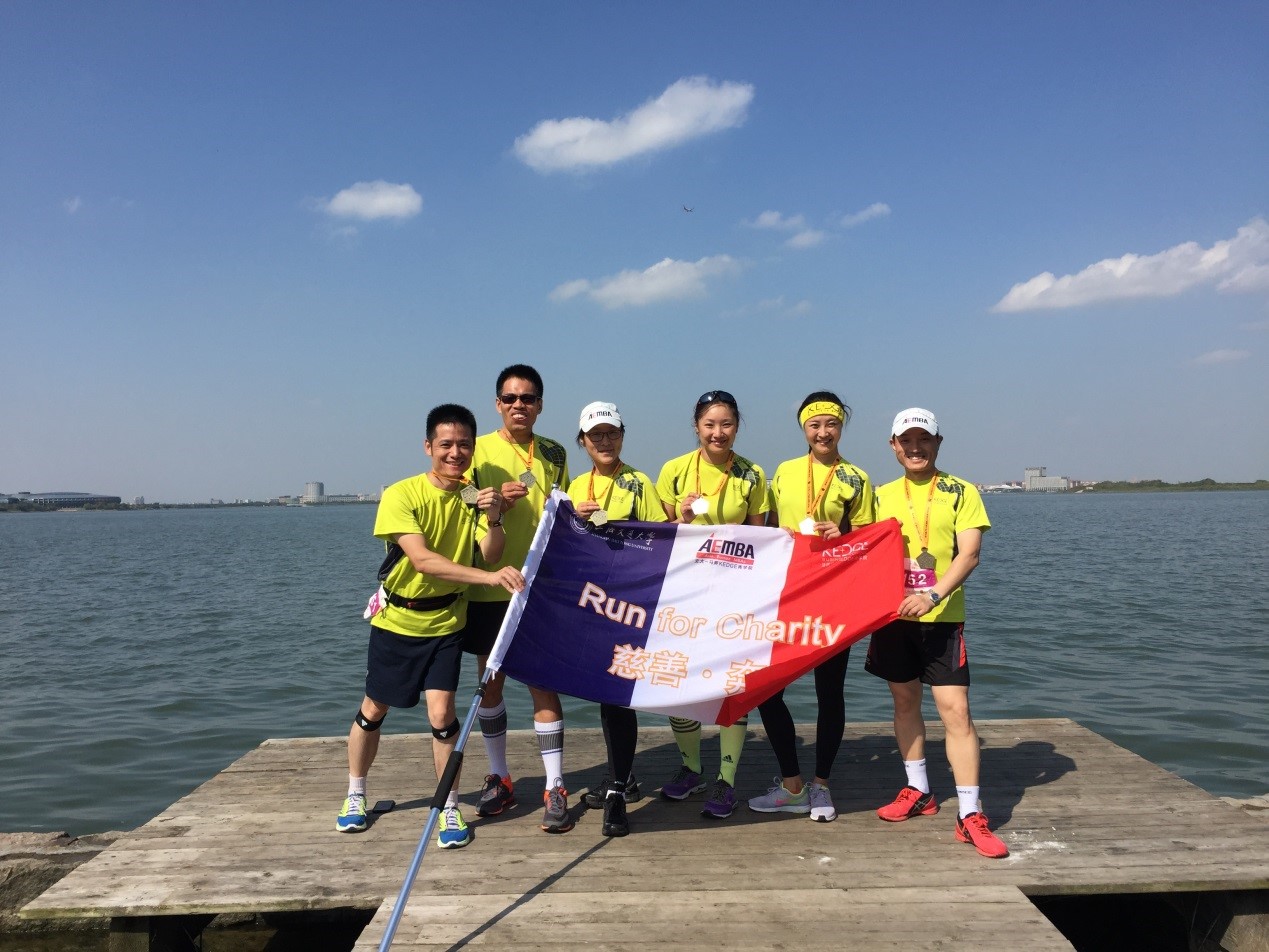 Participate in 24-hour charity run
Corporate Sustainability:
closely connected with its commercial activities
Soon after her graduation from KEDGE- SJTU Global MBA, Aileen took a step further and joined AccorHotels Group, where she was in charge of the planning and implementation of the company's sustainable development strategies in Greater China, and became the coordinator in chief for the "Planet 21" program.
When asked about how to evaluate a corporate sustainability project, she emphasized the importance of the strong connection between the project and the company's commercial activities. "Many companies now use sustainable projects as a tool for external publicity, in pursuit of sensational effect, but they ignored the nature of corporate sustainability of ensuring the balance between business, environment and people." In Aileen's opinion, a good sustainable project must be closely connected with the commercial activities of the company. Only on the premise of guaranteeing or even maximising the commercial benefits of the company, the sustainable project could be truly implemented and have a positive impact on its own personnel and all the stakeholders both upstream and downstream of its supply chain.
Taking "Plant for the Planet" and "Shanghai Young Bakers" as examples, Aileen introduced to us the initiatives taken by AccorHotels Group in the practice of corporate social responsibility:
Plant for the Planet

: AccorHotels ask its customers to reuse their towels so that the savings made on water and energy could be used to fund tree planting. Now, every minute, AccorHotels plants a tree on the planet. And the initiative also helps the hotels save a considerable amount of cost on water and energy. By the end of 2021, this project will reach the 10-million-tree mark on a global scale.

The " Give a Tree, Make a Difference" initiative is an online fundraising campaign that encourages people to purchase a tree as a precious and sustainable gift for loved ones. All proceeds and trees generated from the campaign will be used in rural communities to help improve the local environment with better economic benefits.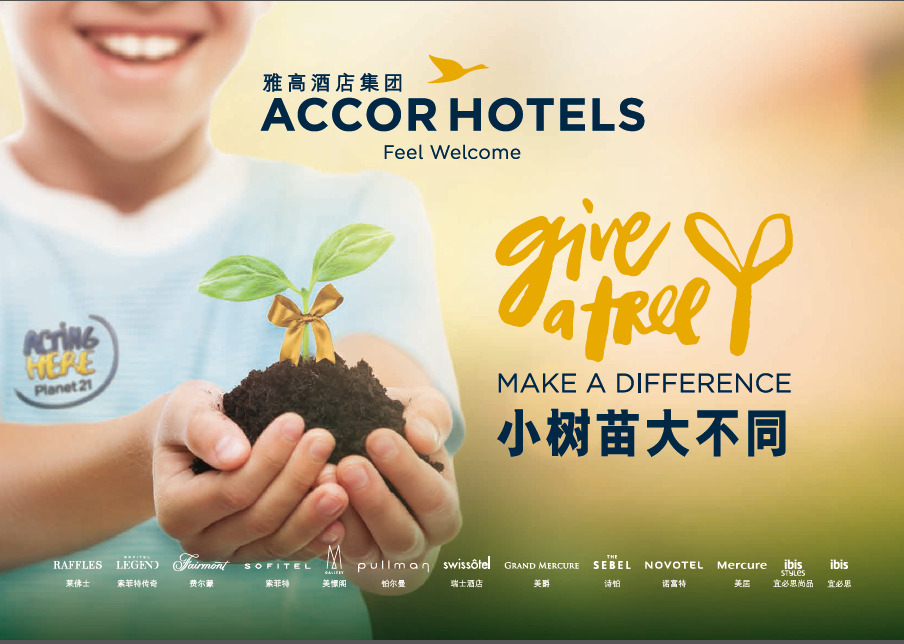 The Shanghai Young Bakers (SYB) is financially supported by Solidarity AccorHotels since 2013, providing one-year free French bakery and foreign language training for young Chinese from disadvantaged families. Many hotels of AccorHotels have been actively engaged in the training of SYB students by granting them internship opportunities at these 5-star hotels. And by recruiting these well-trained young bakers, AccorHotels realises its goal of promoting social equity while gaining young talents who strongly identify with the corporate.
"On the other hand, corporate sustainability, which should be closely connected with commercial activities, also implies the inclusion of all stakeholders in the sustainable plan." Aileen further elaborated on AccorHotels' sustainable strategies, "for hotels, we must motivate employees to act, engage our customers, innovate with partners, and collaborate with local communities, otherwise a grand sustainability plan could be reduced to a superficial image project."
Personal sustainability:
sports, photography and public welfare
For Aileen, sustainability is not only a job, but also a lifestyle:
"Each individual, just like each business, is responsible for environment, people, and society. To realise our own sustainable development is to fulfill this responsibility. Only when you start to improve yourself, you can have a positive impact on others and the whole society."
Aileen loves sports, photography and public welfare activities. These activities are her initiatives to achieve personal sustainable development. She participated in the #photography 365 days# project which enabled her to improve her photography skills, pay more attention to the nature and the environment, and discover and record every beautiful moment in her life. She led her daughter to participate in various public welfare activities and together they had a good time and got the inspiration that "helping others is actually helping yourself."
Aileen摄影作品
Aileen's photography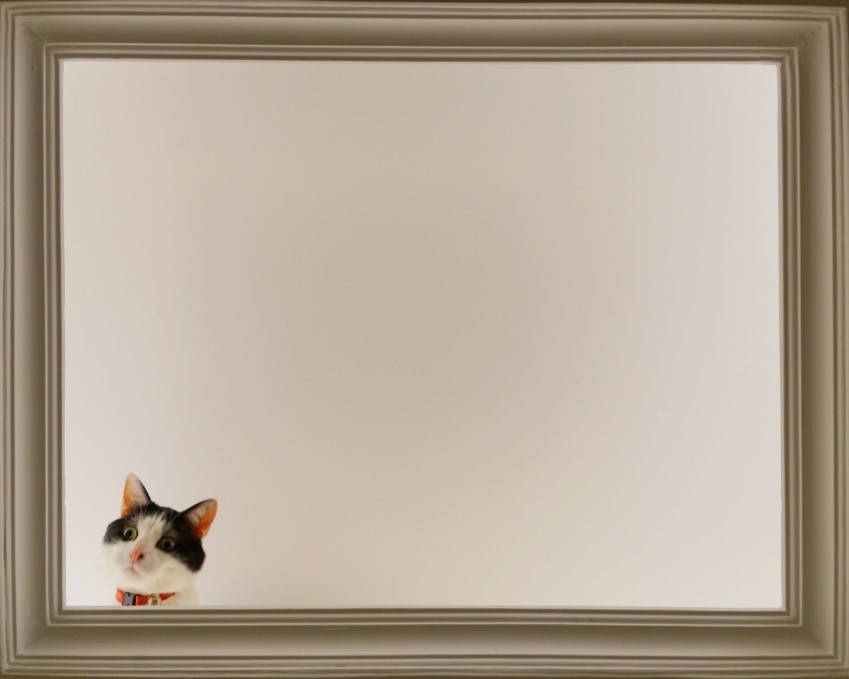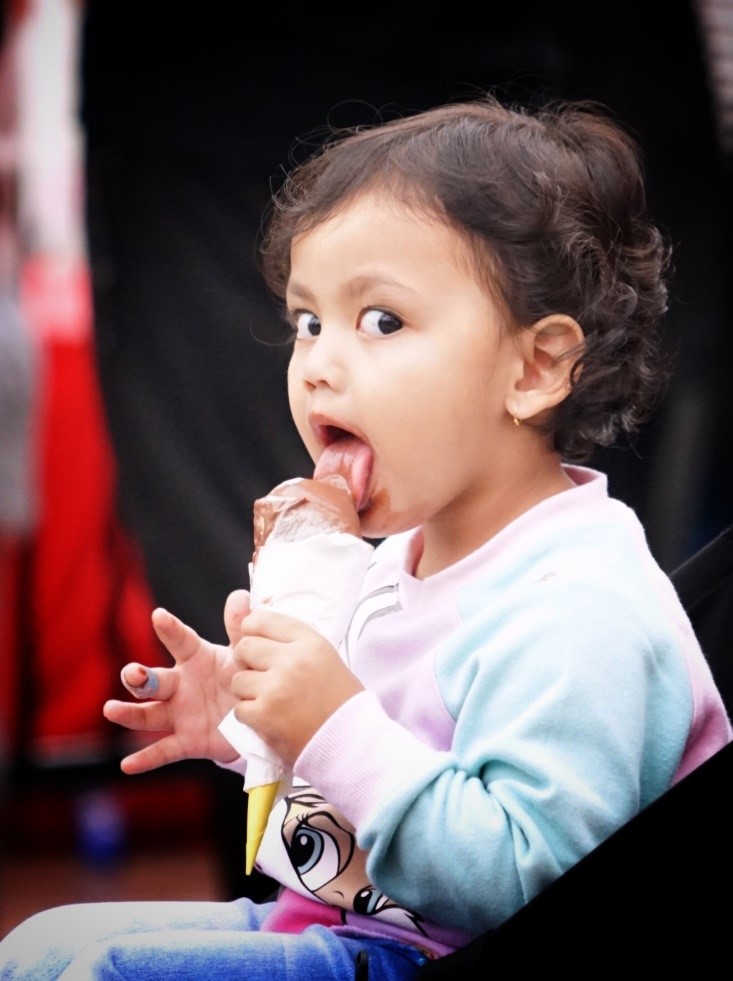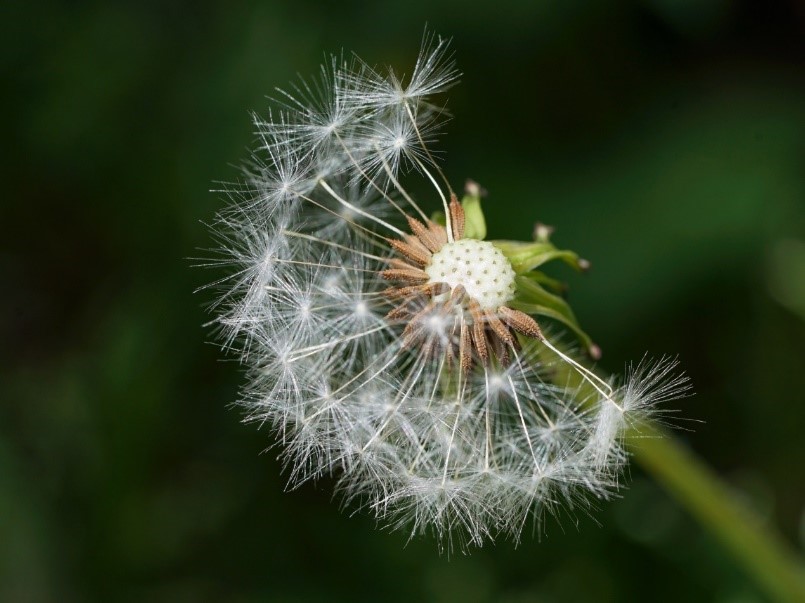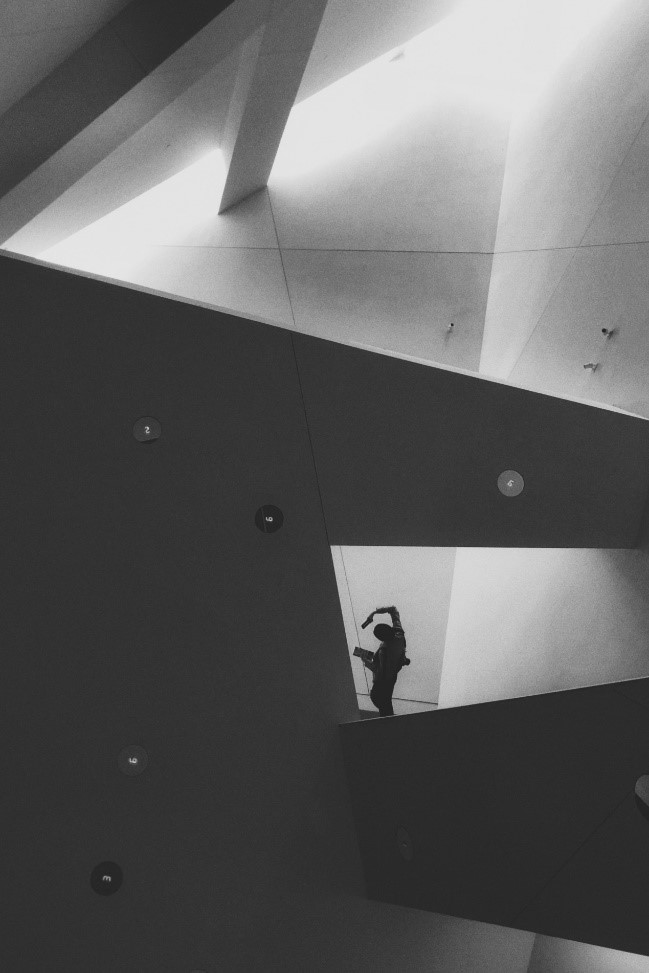 "Be the change you want to see in the future", that's the motto that Aileen always believes in. Speaking of her future development, Aileen said that she would stick to a sustainability both in work and life and share the happiness and inspirations with friends and colleagues. Furthermore, she hopes to become a professional career tutor and share her experience on sustainability with more people.
VOUS ÊTES NOMINÉ(E), VOUS LANCEZ UN PROJET, UNE START-UP ?