19/12/2017
KEDGErs from China were invited to the speech of the French Minister of Finance and Economy
The Visit was dedicated to the 5th China-France High Level Economic and Financial Dialogue held in Beijing, hosted by Mr. Bruno LE MAIRE, the French Minister of Finance and Economy, and Mr. MA Kai, the Chinese Vice Premier. During the visit in Shanghai, M
On the afternoon of Dec 2, the French Minister of the Economy and Finance Bruno LE MAIRE visited Shanghai Jiaotong University and was received by JIANG Sixian, Deputy Director of Shanghai Municipal People's Congress, Party Secretary of Shanghai Jiao Tong University. Then in the Lecture Hall of Bao Zhaolong Library on Xuhui campus, Bruno LE MAIRE delivered a keynote speech: EU France and China: How to jointly establish an economic partnership of openness and mutual assistance?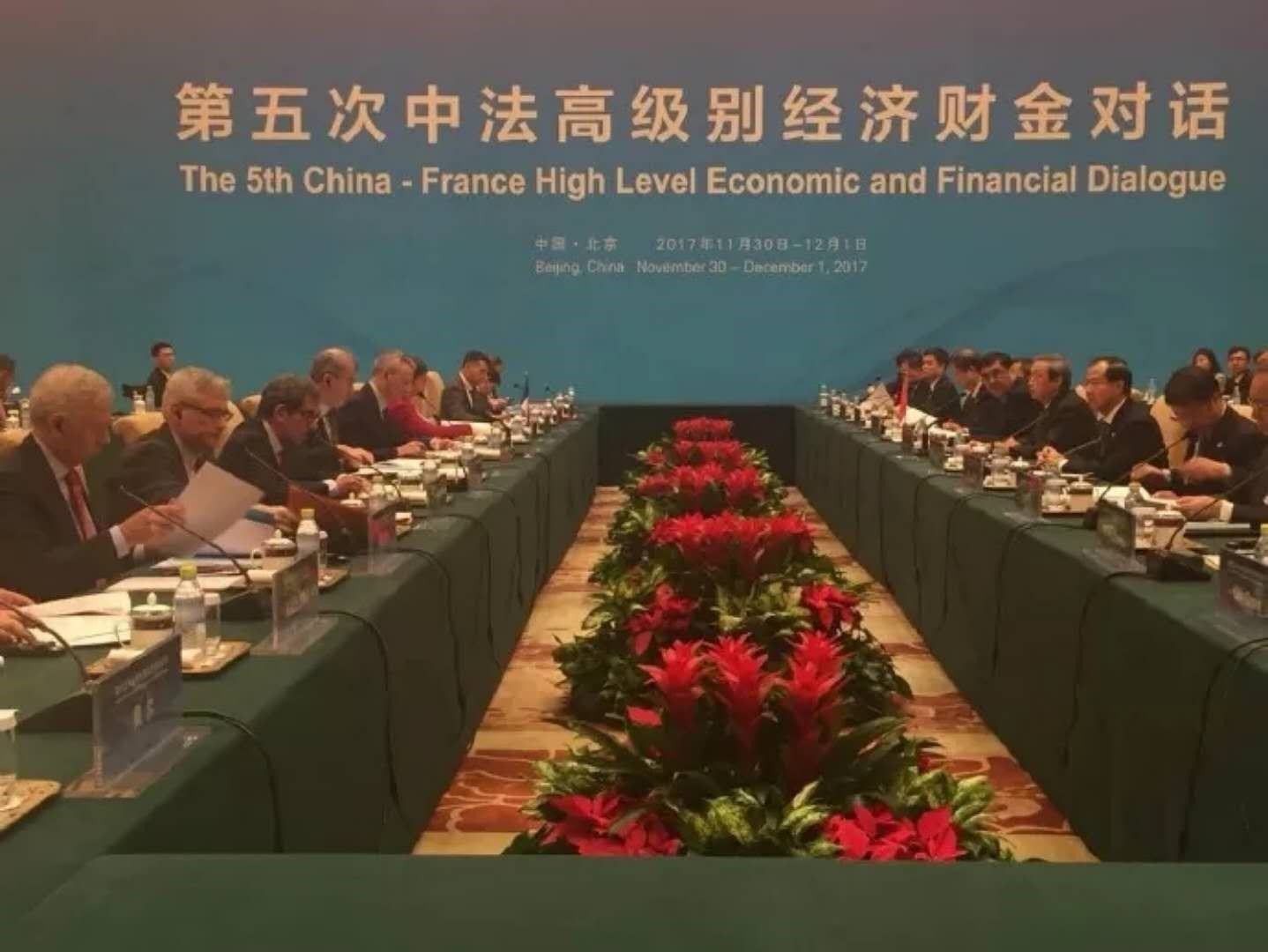 Mr. Jean-Maurice RIPERT, French ambassador in China, Mr. Axel CRUAU, French Consul General in Shanghai, LIU Zenglu, Secretary of Party General Branch of SJTU-Paris High-Tech Institute of Engineers, Joaquim NASSAR, French Dean of SJTU-Paris High-Tech Institute of Engineers, LI Ping, Deputy Director of International Cooperation and Exchange & Director of International Student Development Center attended the meeting. Over 300 guests and students listened to the speech, including those from KEDGE Business School, SJTU-Paris High-Tech Institute of Engineers, Sino-French Institute of Renmin University and Sino-French Institute of Ningbo University, etc.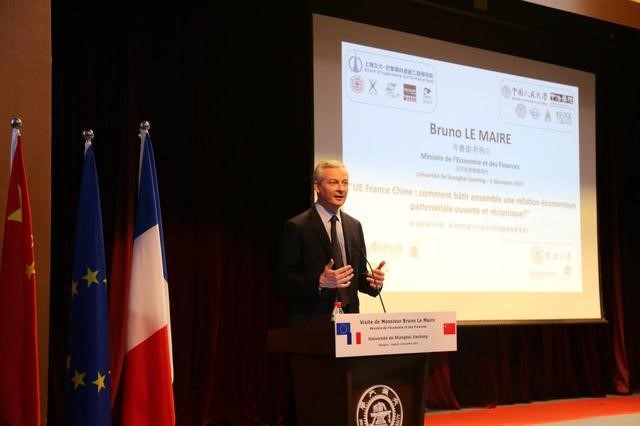 In the speech, Bruno LE MAIRE pointed out that China's economy was developing rapidly. He hoped that the two countries would benefit each other in the process of development, open up markets to each other and break the barriers of trade protection.

*Some photos come from online news.
VOUS ÊTES NOMINÉ(E), VOUS LANCEZ UN PROJET, UNE START-UP ?