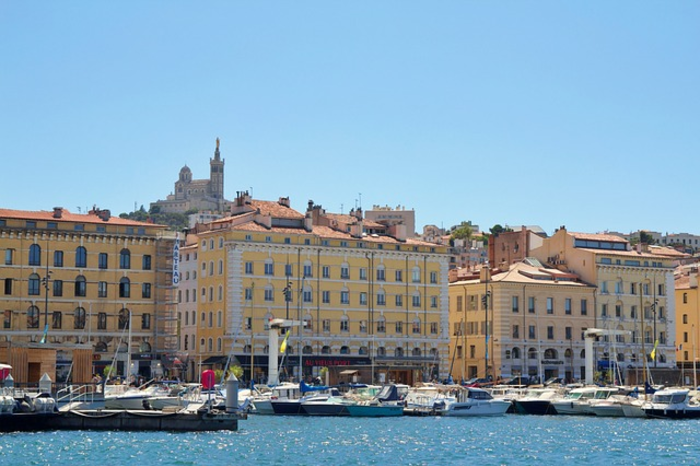 Alumni Executive MBA week-end is back
Discover the beauties of the Marseille metropolitan area
Dear KEDGE EMBA fellows,
The Alumni week -end is back!
Thank you for answering the survey concerning the date of your 2023 KEDGE EMBA Alumni weekend in Marseille! Based upon its results, the event will take place on
June 23rd through 25th, 2023
We hope that you will be numerous to come and discover the beauties of the Marseille metropolitan area after last year's edition in Bordeaux. This weekend is opened to all EMBA alumni and participants.
The aim is to consolidate and expand KEDGE links and network opportunities between graduates, in a friendly and professional way, and develop an "Esprit de corps" around your School.
Alumni week-end tentative agenda:
ALUMNI WE IN MARSEILLE 2023 - 23-25 JUNE 2023

Friday 23/06/2023 PM

15:00:00 sharp

Local company visit & sector insights by KEDGE Alumnus and company speaker (transport by coach)

up to 7:30 PM

Free time - Hotel

7:30 PM

Meet for Aperitif/Dinner

Back Hotel

Saturday 24/06/2023

09:30 AM sharp

Meet for departure to day activities (transport by coach)

10:30 AM

Art & Architecture path + wine tasting at Château La Coste
Discover more : https://chateau-la-coste.com/media/original/brochure-event-fr_2022.pdf

1:30 PM

Lunch at restaurant (speed networking)

4:30 PM sharp

Meet up at the Marseille Harbour (Vieux port) for Boat departure
Cruising boat Ysae to discover nice spots and Marseille from the sea

9: 00 PM

Evening & tapas at La Citadelle (individual transport)

Sunday 25/06/2023 AM

10:30 AM

Meet for farewell brunch in Marseille (individual transport)

Departure early afternoon
C

osts details:
Your commitment and registration will be firm after the payment of a deposit of 90 euros (non-refundable).
Pay online by clicking on the link on this page.
Please book asap your transport and Hotel (busy period)
Suggested list of hotels, but choice is yours!
(Booking.com prices @01/04/2023)

Proximité Joliette

B&B

196 € les deux nuits sans petit- déjeuner
215 € les deux nuits avec petit déjeuner

Best Western

270 € les 2 nuits avec petit déjeuner

Proximité Prado

Mercure Marseille Prado

212 € les deux nuits sans petit-déjeuner
242 € avec petit déjeuner

B&B Vélodrome Prado

176 € deux nuits sans petit-déjeuner

212 € avec petit déjeuner
More details
Included:
Local transport by coach when necessary
Saturday morning & afternoon activity + evening aperitif
Friday's dinner OR Saturday's lunch (tbc)
Not included:
Your transport & hotel nights (some hotels are proposed but choice is all yours)
Your meals (apart see above): Sunday brunch, drinks, breakfasts, evening activities
KEDGE Executive Education and KEDGE Alumni Association sponsor this weekend up to €2,500. We thank them for their contribution.
Registration deadline June 15th 2023
CONTACT
We count on your presence at this annual KEDGE Executive MBA initiative! We look forward to hearing from you soon... and to this great moment.
The 2023 Alumni Weekend Steering Committee : Ke Zhang (Intake 2017- MRS), Xavier Pace (Intake 2017- MRS), Emilie Delfosse (KEDGE EMBA – MRS), Sandrine Garanto (Intake 2015- BDX), Hervé Remaud (KEDGE EMBA), Julie Moulis (KEDGE Alumni), Benedicte Germon (KEDGE EMBA- PRS) : benedicte.germon@kedgebs.com
Localisation
De Votre Évènement
Marseille