15/04/2020
ViJi, the start-up that specialises in the traceability of fashion articles celebrates its first birthday
2002 KEDGE graduate, Anne-Laurence Villemonteil cofounded ViJi – a start-up that is dedicated to tracking and bringing awareness to companies' CSR actions in the fashion sector
·Hello Anne-Laurence, to begin with, tell us about your background.
After finishing the European Business Programme of KEDGE (travelling between Bordeaux and Rotterdam), I began working back in my native region of Brittany, for the Beaumanoir Group. The Beaumanoir Group is a textile purchasing centre, and at the time was in full expansion with brands such as Cache-Cache, Patrice Bréal, Morgan, Bonobo, as well as the C-Log logistics platform. I stayed there for a little over six years, mainly as a buyer, which gave me the chance to travel the world while learning the trades and techniques specific to the textile sector. I also learned the tools and management of an SME that had become a major national player!
Wanting to broaden my knowledge of the sector, I then joined a Parisian manufacturer where I managed the style, sourcing, and business development teams.
Armed with this experience, I went to Vietnam (whose opportunities I had identified) and created an ethical high-end women's ready-to-wear brand. After that, I managed two other high-end textile production companies for export.
Back in France, I settled in the Arcachon basin. I was lucky enough to meet a very dynamic local entrepreneur on my arrival, who hired me as Quality, Health, Safety, and Environment Manager. I was there for three years. Thanks to him and his confidence in me, I was able to resume my French career and train myself in Social and Environmental Responsibility (SER) by taking QHSE (Quality, Health, Safety, and Environment) modules and getting a master degree in management CESI, in Bordeaux.
·What is ViJi? How was the company born?
With 15 years of experience in the textile sector, of which the last three years have been dedicated to CSR in companies, it's quite natural that I joined my friend and now partner, Josselin Vogel, in the ViJi venture. With ViJi, we want to reduce the negative social and environmental impacts of the fashion industry and guide them towards ever-greater transparency. Our thoughts are as follows: in this fast-moving fashion market (legislation that is becoming stricter, people who be better consumers, and a media that scrutinizes the slightest misstep), fashion brands more than ever need to be a neutral, objective, and trusted third-party.
ViJi provides innovative solutions for traceability and drawing attention to the CSR actions of fashion brands, their suppliers, and their customers. Throughout the production process of a given item (garments, shoes, accessories, etc), we obtain CSR data from each participant, and secure and format it. By making it available to brands and their suppliers, we help them to better understand and deploy their CSR actions. By making this information available to the brands' customers, we bring transparency to the end-user.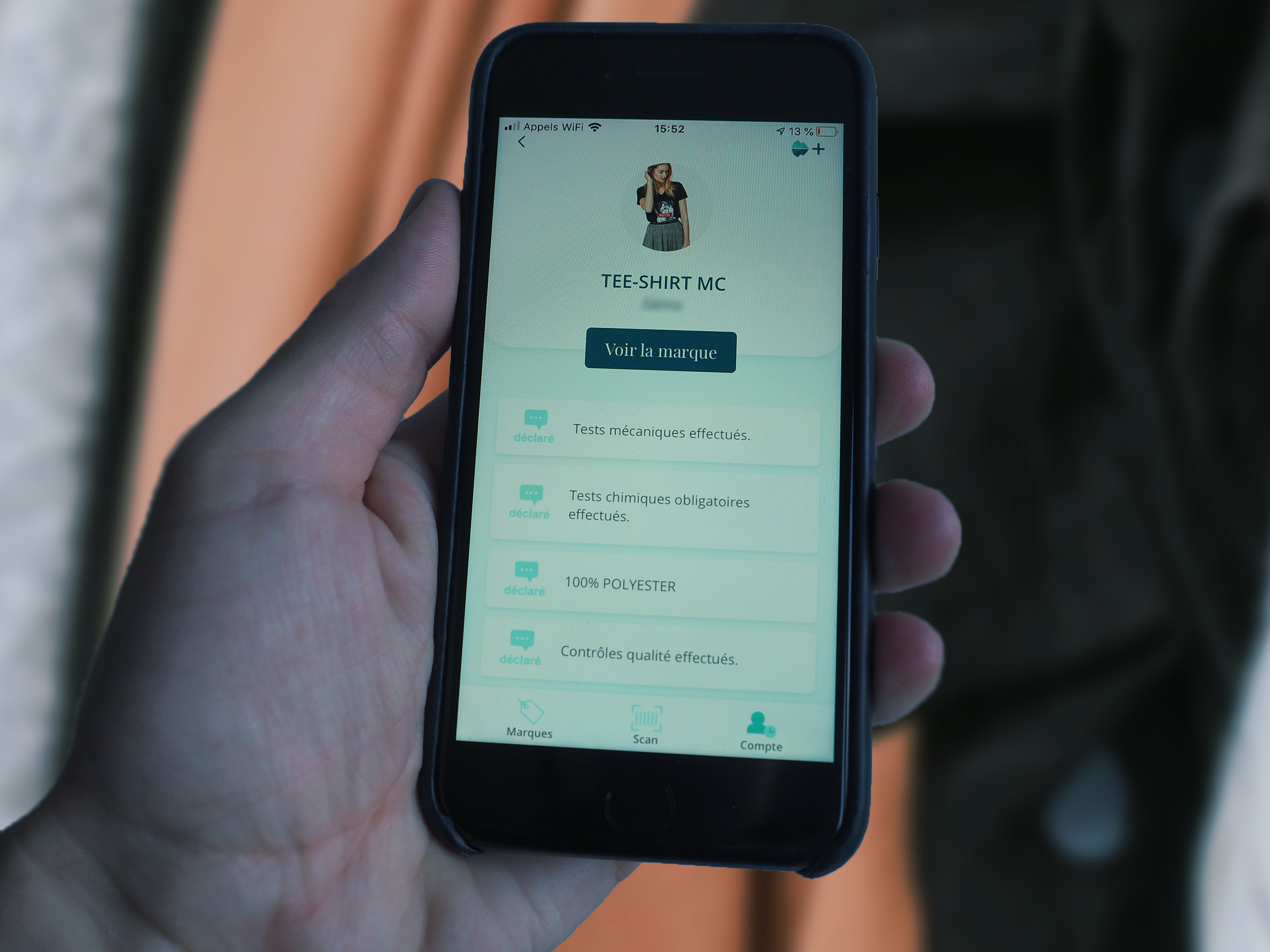 · How far along is the company in its development?
The company has just celebrated its one-year anniversary. The first year was dedicated to developing beta versions of our data harvesting, storage, structuring, and distribution solutions. Currently, we have four operational solutions:
- the platform for data collection, storage, and structuring;
- the showcase website https://www.viji.io/fr;
- the ViJi application: you access the CSR information of the desired fashion item by scanning the barcode of the price tag, (available on the android and IOS app stores);
- the plug-in: you can access the same information from the product sheets in just one click from the brand's website;
We already have several customers, some of whom are major, and many retailers are interested in the concept. We also have private and public organisations working on traceability in the textile sector.
---
DO YOU WANT TO INVEST IN THIS START-UP? JOIN THE BUSINESS ANGELS OF KEDGE!
Despite the current health crisis and the related confinement measures, ViJi is successfully completing its first fundraising, just one year after its creation. It's not too late for other Business Angels to join this first round. If you wish to participate, please contact Anne-Laurence as soon as possible (the fundraising will be over in a few weeks). ViJi is also looking for new clients and testing grounds for its next POC blockchain this year.
Contact: annelaurence@viji.io // 07 88 69 13 11
---
· What are your development goals for the future?
2020 and 2021 will be dedicated to commercial acceleration, the development of data security solutions, as well as the continuous improvement of existing solutions. Please follow us on social networks, and subscribe to our newsletter (https://www.viji.io/fr) and our blog (https://blog.viji.io/#subscribe) to stay up-to-date with our progress.
DID YOU GET A PROMOTION, OR ARE LAUNCHING A PROJECT OR A START-UP?