09/03/2020
KEDGE Alumni - support a campus beehive with KEDGE'Bees!  
Be part of an innovative and responsible project.
DISCOVER KEDGE'BEES - THE APICULTURE ASSOCIATION OF BORDEAUX!
Created in 2018, Kedge'Bees, the apiculture association of KEDGE BS Bordeaux is made up of 14 members, all of whom are committed to the conservation of biodiversity.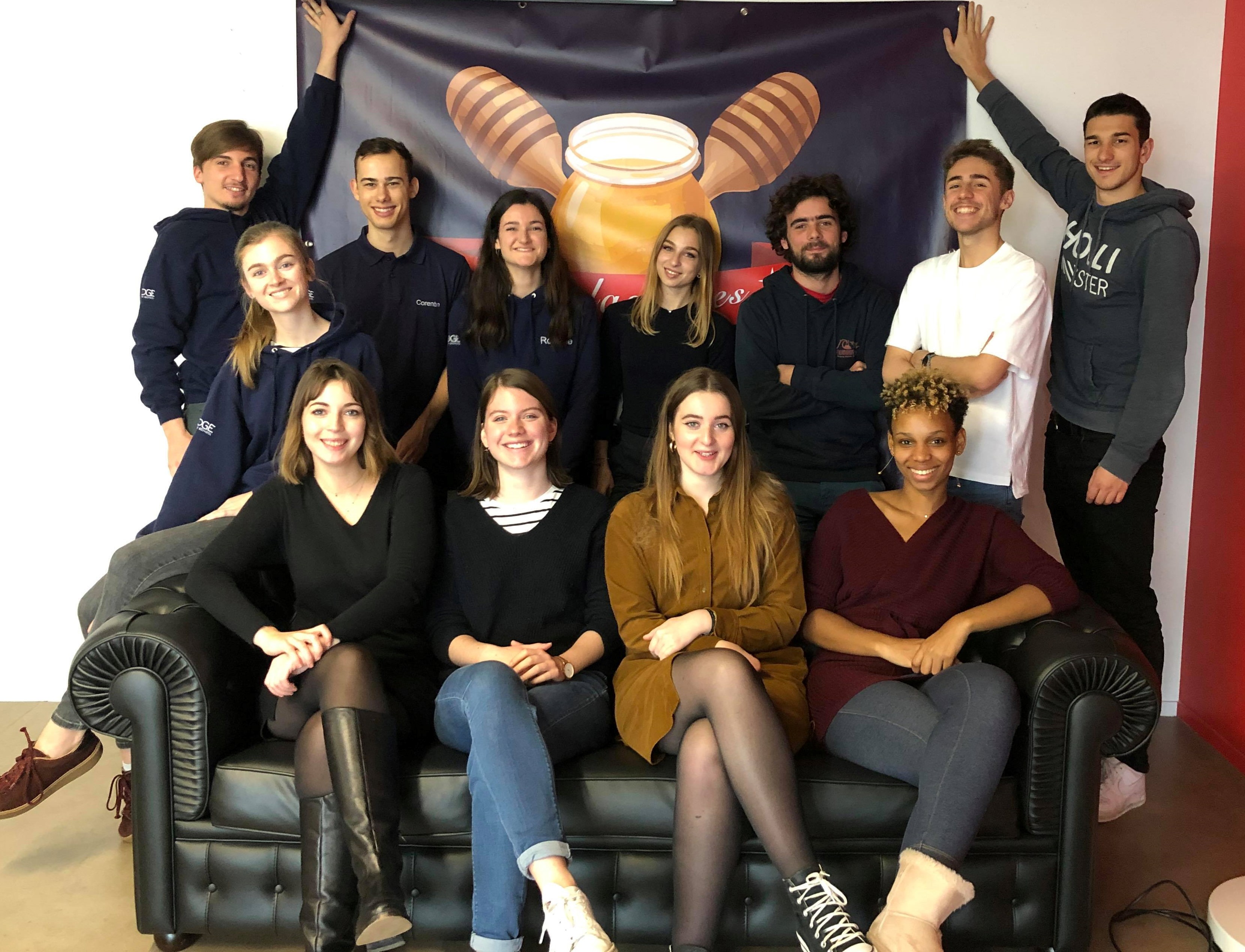 This project adheres to the CSR approach that the school has followed for several years.
Its purpose is to highlight the role of pollinating insects, to raise awareness of CSR among Bordeaux residents and students, and to off honey that is 100% "Made in KEDGE". The association takes care of the entire production chain of their honey. A hive centre is dedicated to the maintenance of the hives, which are located on one of the Kedge patios. There are currently four at the moment, which will be joined by four more over the rest of the year. This honey is made from pollen collected from flowers from the biodiversity that surrounds the Kedge campus. In fact, a bee can forage up to 6 km away! The jars can be added as an option in baskets of local fruit and vegetables sold by Revolution'Air, a project by the Solid'Earth association.
According to Romane Bontemps, President of the association, "Kedge'Bees is a project that makes sense. Apiculture is a stepping stone towards extremely important environmental issues."
Our hives are in great shape! 🤗 Yesterday our small team took treated them against Varroa destructor - a species of parasitic mite of adult bees as well as larvae and pupae. Originally from Southeast Asia, it lives at the expense of the Asian bee, which resists its attacks, unlike the European honey bee ❗️ A few more days in the countryside and they'll be back on the patio.🔥 -Post shared by Kedge'Bees (@kedgebees) on 20 February 2020 at 2:17 PST
Every month, the association organises an event addressing a specific topic related to the project. This year, various joint projects have been planned with Keos, Solid'Earth, Cook'it, and many others. To celebrate its one-year anniversary, KEDGE is holding a round table on 7 April 2020 at 12 noon on the theme of biodiversity with three respected guests!
SUPPORT KEDGE'BEES BY SPONSORING A BEE
Are you a student?

Take part in a symbolic sponsorship of a bee on the day at the BDE - Student Office stand on 18 March. You can enter our photo contest and win a Kedge'Bees sampler basket.
Are you an employee?

Does the company you work for share our values? Each hive set up on the patio is sponsored by a company that is committed to them. In return, the company's logo is displayed there and it can follow the hive's activity in real-time on social networks. Contact KEDGE directly on their networks. A bee is always available to answer you!

Would you like to symbolically sponsor a bee from a distance? You can sponsor a bee for one month through the HelloAsso platform.
---
FOLLOW KEDGE'BEES ON SOCIAL NETWORKS: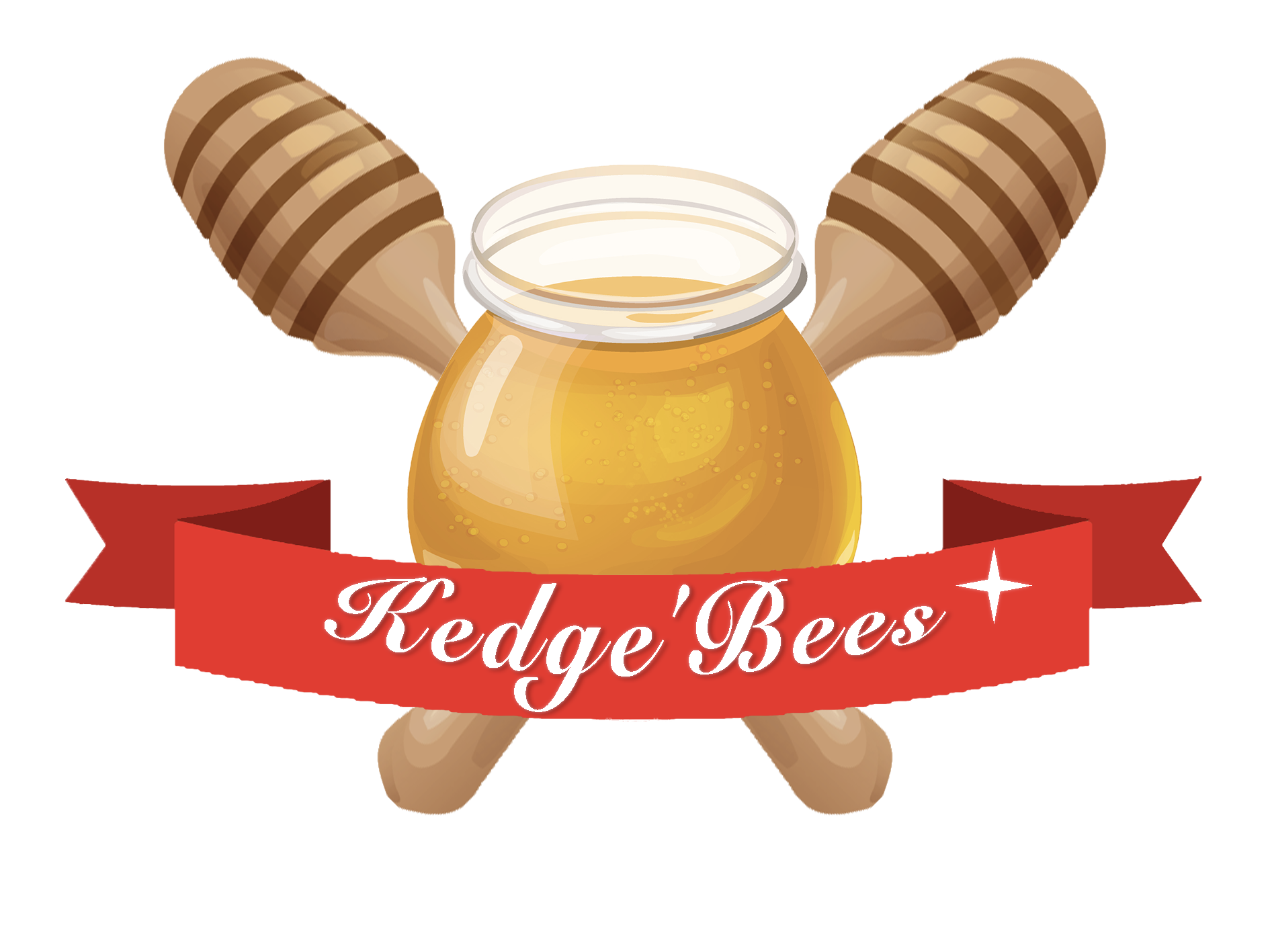 DID YOU GET A PROMOTION, OR ARE LAUNCHING A PROJECT OR A START-UP?