30/10/2019
After having workd for Google, this Kedger has become a yoga teacher!
Alice Carbon, a 2012 KEDGE graduate, started off with an internation career, has gone into business as a yoga teacher. Read her interview.
After 200 hours of training as a yoga teacher in Rishikah, Alice returned to Marseille where to share her love of yoga. "In Sanskrit, Yog means a union, and yoga is the union of body and spirit. Through the practice of Asanas (postures), meditation, and Pranayama (a breathing technique), one can discover the essence of who they are."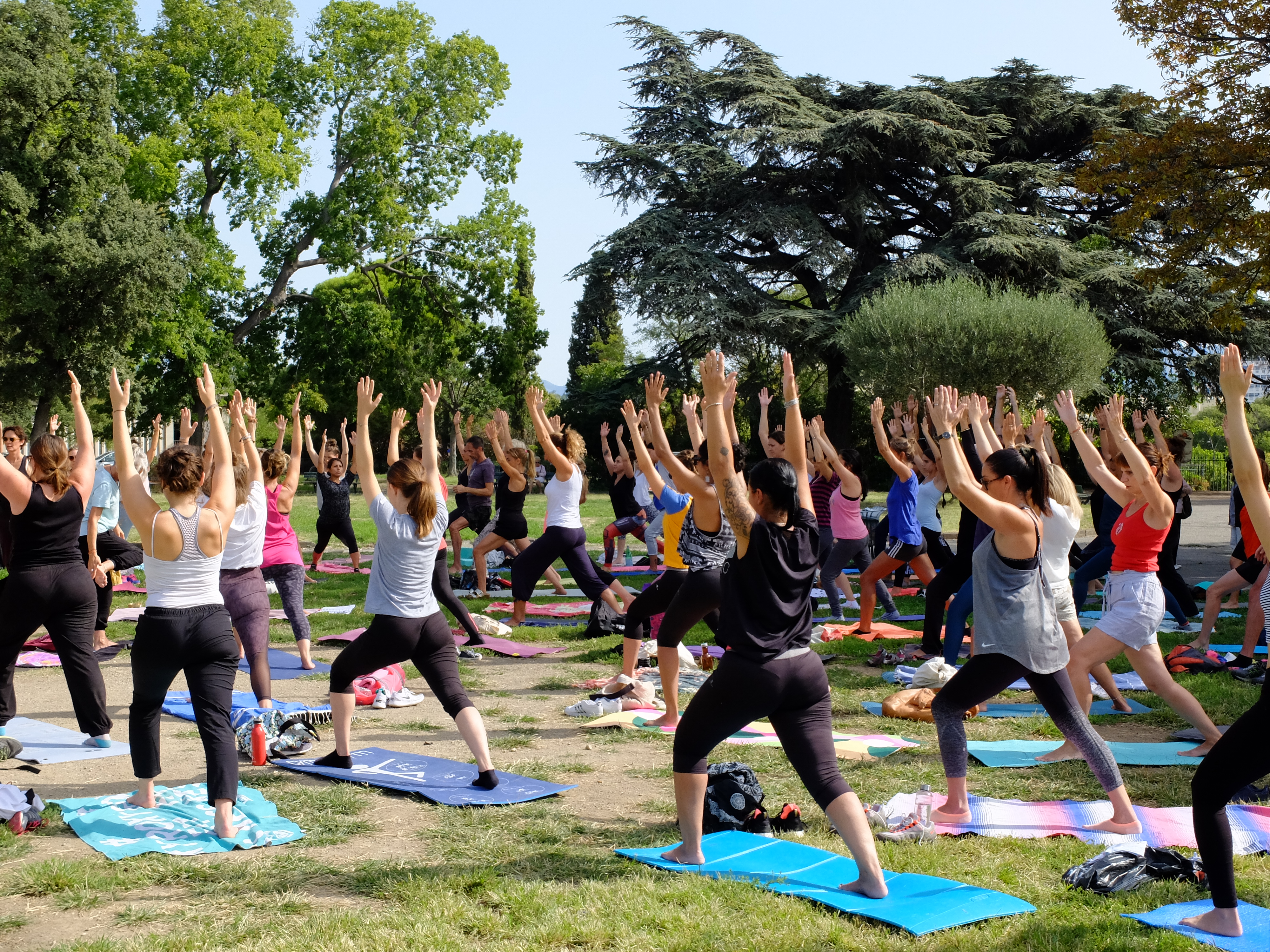 ---
💬 INTERVIEW 💬
1️⃣Tell us what you did after your studies were finished. What positions have you held? What did you learn in those positions?
I worked in for Google in London for three years (Google Glass and Google Maps), a start-up, and a technology events company. I learned a lot and I loved each of my jobs, but was always looking for a job in which I could have a positive impact on the world. I left London to travel in South America for 14 months, then returned to Marseille, the city where I grew up. I found a job in a congress organisation and I stayed there for six months, but working in an office for events financed by laboratories wasn't for me. So I decided to go to India to train to become a Yoga teacher. Now I teach in Marseille. It's a real pleasure to see my students leave my classes on a cloud!
2️⃣ What are you doing today? What gave you the idea and desire to do what are you doing today?
I've been practicing Yoga for several years and I've seen the impact that the practice has on a person's life. In addition, I am very committed to the environment and it seems to me that the yoga can be another way to guide people to a healthier relationship with nature and the planet. I want to continue to teach yoga in Marseille, and go abroad during festivals or workshops. I also want to organise trips that mix yoga with discovering another country. We are going to Bali in 2020!
3️⃣ What are your business goals for the future?
I'd like to teach yoga classes at businesses to help employees relieve the stress and tensions of the day to be healthier. In the long-term, I'd like to open a yoga studio in Marseille - a shared and training place to hold events related to well-being, as well as offering regular yoga classes. Finally, I want to train specifically in yoga for mental health, and give courses adapted by the strategies of associations or in hospitals.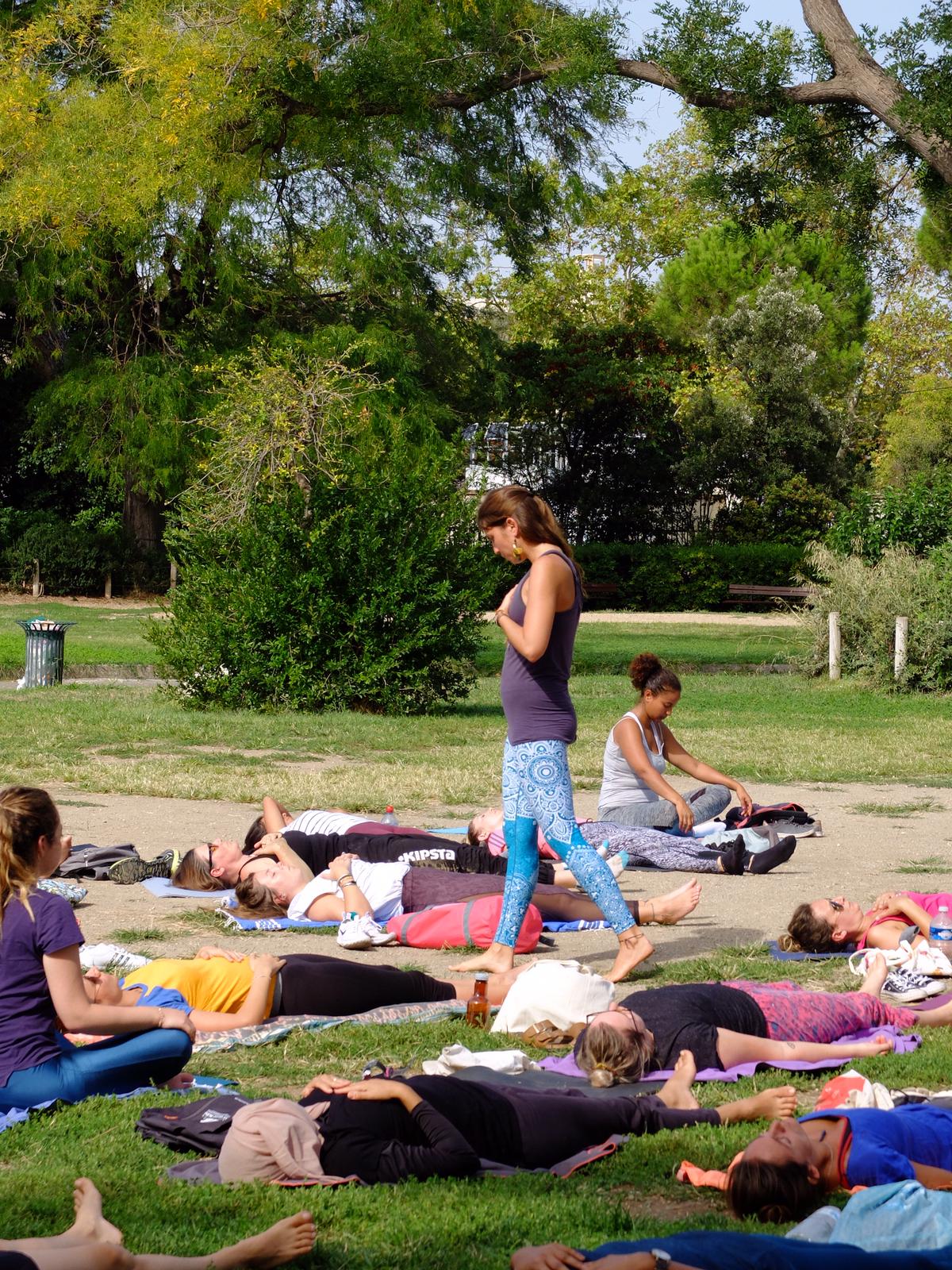 4️⃣ If you had any advice for any KEDGE Alumnus or Alumna who would like to do something similar, what would it be?
KEDGE reinforced my desire to travel and discover the world. In the exchanges I did, I learned to be autonomous and how to handle myself abroad. Find something that makes you happy, that makes you vibrate, and that brings happiness to those around you. And if that something is yoga, go for it!
5️⃣ Alice, anything to add?
If you want to learn yoga, or deepen your practice, you are welcome to attend one of my group sessions. The courses are dynamic and in small groups, and are open to everyone at all levels. My calendar can be viewed on my social network pages or on my website. Don't hesitate to contact me if you are interested in doing classes at your place of work. I am also available for individual sessions.
DID YOU GET A PROMOTION, OR ARE LAUNCHING A PROJECT OR A START-UP?