15/05/2019
A Kedger has opened a coffee shop in Bordeaux!
Read the interview of Hélène Durif, a KEDGE alumna who has opened her own coffee shop: Peter
A 2016 KEDGE graduate with a rich professional career, Hélène Durif became an entrepreneur when she opened Peter Coffee Shop in the middle of Bordeaux.

To start off, tell us about your educational background. What programme did you take at KEDGE and prior to attending KEDGE?
After I received a Bachelor in Management and Client Relations at ESC Pau, I passed KEDGE's entrance exam so I could go back to my home region and attend this school – which has a good reputation. I was in the first graduating class to walk at KEDGE's new location. The Grande Ecole Programme was customisable, and suite me marvellously. I essentially chose the courses pertaining to my two passions: entrepreneurship and communications. At the same time, I got involved with the Start It project, and we worked launching Web Radio Start Hit. I met people passionate about music and helped out in several recording sessions. Radio is still my favourite form of media. Some of the people I met at both KEDGE and ESC Pau, became friends. And in hindsight, I think that the friends I made school support us the most.
Tell us about your career after you finished school. What positions have you held? What did you learn from those jobs?
I got my first job through a forum organised by KEDGE. It was a position where I responsible for development for an audio-visual agency in charge of regional reporting for national chains, like TF1. I left radio for television, where I added sound to images. I enjoyed putting my voice on the films of companies on my time off. I met a woman who had her voice recorded to announce tram stops. I befriended my colleagues. On the work side, I was in charge of the office. Je organised rental and installation of audio-visual equipment as well as the production company films. It was a small business, and I understood that I could not advance. One of my friends let me spend a day with him so I could observe and learn about his job. He was in charge of business affairs at Hilti. I was very interested his job, and had a series of interviews before I was hired. I collaborated with some incredible businesses, including Eiffage Construction. I had good projects, was free to manage my own time as I liked, and discovered the very interesting field of construction. I became a home owner and met the man who shares my life. I was very happy at Hilti, but I heeded the call for creation and entrepreneurship, and dove in.
What is your situation today? How did you come up with the idea and want to do what you are doing today?
I decided to open a coffee-shop with an offbeat atmosphere. I wanted to offer my customers savoury and creative, dishes, French pastries with crazy visuals, and quality drinks (such as, juice, coffee, tea, hot chocolate). I also wanted for them to be able to buy our decorations and have a place to hold private events. I also wanted it to be a place where you could get brunch, instead of lunch. In short, I wanted it to be a place where you felt at home and that you could enjoy. The choice of name is proof of that – Peter, for Peter Pan. He was a free person, creative, and audacious who brought people together in his world. I found my location through one of my acquaintances. It's a former ironworks workshop, located at 3 rue de Guienne in Bordeaux, that has become a squat and an artists' landmark. Its charm worked on me, and even though I knew the extent of the amount of work, I took it. Peter has been open for several weeks. We offer creative dishes that change depending upon the season, and have two signature dishes - the Peter burger and the Pan broth. We have six pastries:
The CheniPan (a blend of coffee and Matcha ganache);
The Pac'Citron (a lemon tart with a praline and meringue crust;
The Super'Verrine Flash (a ramekin with biscuit, whipped cream, and seasonal fruit;
The MoustaChou (a choux bun with cream and seasonal fruit);
The Poudlard Cake (half-baked caked, with chocolate from Equator); and
The Cookie Mortel.
Our coffees are roasted locally, our teas chosen by an importer from Bordeaux, and our pressed juices by a company located next to next to Town Hall. Our customers can work, have breakfast, read, have lunch, play games, snack, chat, have brunch, or get a take-away.
What are your development goals for the future?
I want to open several establishments around the world, either more Peters or with a different concept, that would have a common for customers to have a different type of experience.
How did KEDGE Business School help you become who you are today, and which courses helped you develop your project?
KEDGE is a breeding ground for ambitious, positive, and creative people. To be with like-minded people who gave me the motivation and hope necessary to throw myself into an entrepreneurial project. The courses I chose obviously helped me when I launched my project. As part of one of the courses I took, I had the chance to present a business plan to a banker, which helped me when I asked for a line of credit for Peter.
If you gave advice to KEDGE graduates who'd like to do what you did, what would it be?
If I could do it differently, I'd think of a business idea and work on it at the same time as taking classes. Develop your skills to the maximum because you have the time for that. Get interested in sports, the arts, manual work, mechanics, computers, and the economy. Soak in information like a sponge. Discover, explore, and scour certain sectors. Convince those around you that you are going to succeed; it's important that they believe in you. If that's not the case, drop them, and surround yourself with positive people.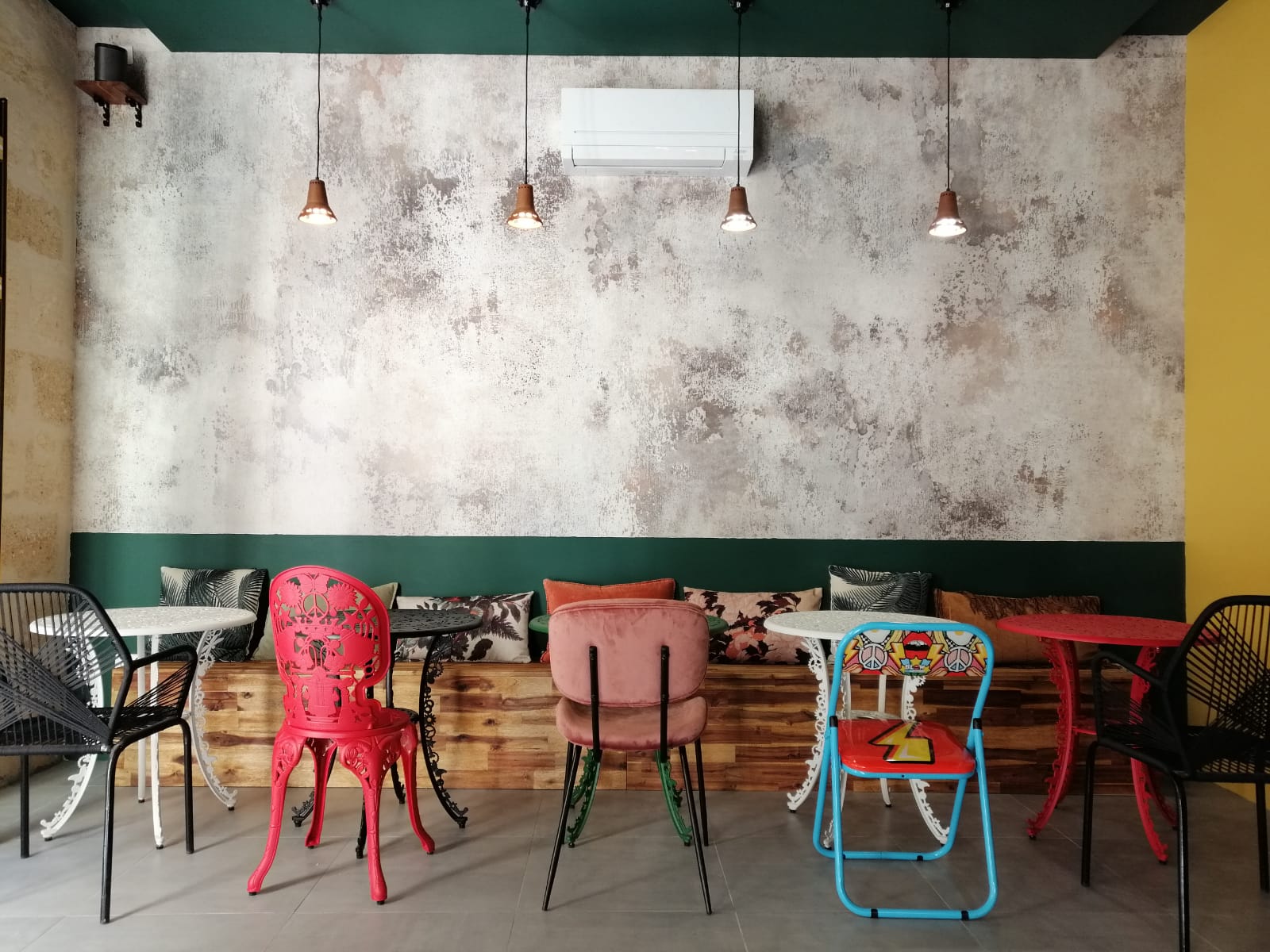 Hélène, anything to add?
Come on in and study for your exams at Peter, with a good cookie and iced tea, or one of our dishes. Success is guaranteed (phrase non-contractual).
DID YOU GET A PROMOTION, OR ARE LAUNCHING A PROJECT OR A START-UP?