01/03/2021
Zoom on 7 well-known Kedgers in the wine sector!
CEO, General Manager, Deputy General Manager, Marketing and Communication Director, and even a videographer – discover the profiles of these Alumni KEDGE graduates.
Located in Bordeaux, the flagship city of the wine world, the city where the entire viticulture / viniculture industry is the most concentrated in the world, KEDGE Wine & Spirits Academy is more than just a school...
"At the KEDGE Wine & Spirits Academy, our experienced teaching team that knows the current issues. We rely on them, our researchers, and our partners, as well as on our proximity to the players in the wine sector (in Bordeaux, France, and elsewhere in the world), to communicate, make people understand, and make them think. We use leading figures in the wine and spirits industry in our specialised master programme so that our teaching is synonymous with expertise, and so that our students understand the changes in the sector and are ready to provide appropriate responses. We are committed to high standards in order to train the future leaders of the sector, and our motto is excellence."
Jeremy Cukierman, Master of Wine
Director, KEDGE Wine & Spirits Academy
FIND OUT MORE ABOUT KEDGE'S WINE & SPIRITS ACADEMY
KEDGE Alumni is providing you a close-up look at seven Kedgers from various backgrounds who have successfully established themselves in the wine domain.
---
#1
RODOLPHE LAMEYSE - CEO - VINEXPO
Originally from Croix, near Lille, Rodolphe Lameyse studied business at KEDGE Business School. He also went to HEC Paris to complete his MBA.
He started his professional career in the IT sector at Accenture (formerly Andersen Consulting), then worked at Adecco for six years before changing to the event planning sector.
He worked in Paris for four years as Director of Marketing and Customer Services at Reed Midem, a major player in the B2B event industry. In that position, he supervised digital marketing, e-business, and the entire customer experience - from recruiting visitors to on-site events.
In 2014, he moved and his family moved to Singapore, and he later took over managing "Food & Hotel Asia" for Informa (formerly UBM), which is Asia's largest trade forum dedicated to the food and hospitality industry.
After ten years working on organising trade shows, and five years living in Asia, he returned to Bordeaux, France. In April 2019, he took over the leadership of Vinexpo. He held his first Vinexpo expo barely a month later in Bordeaux before continuing with the following editions: Shanghai, Paris, New York, and soon Hong Kong.
Passionate about trails and running, he participates every year in fearsome events such as the Vietnam Jungle Marathon.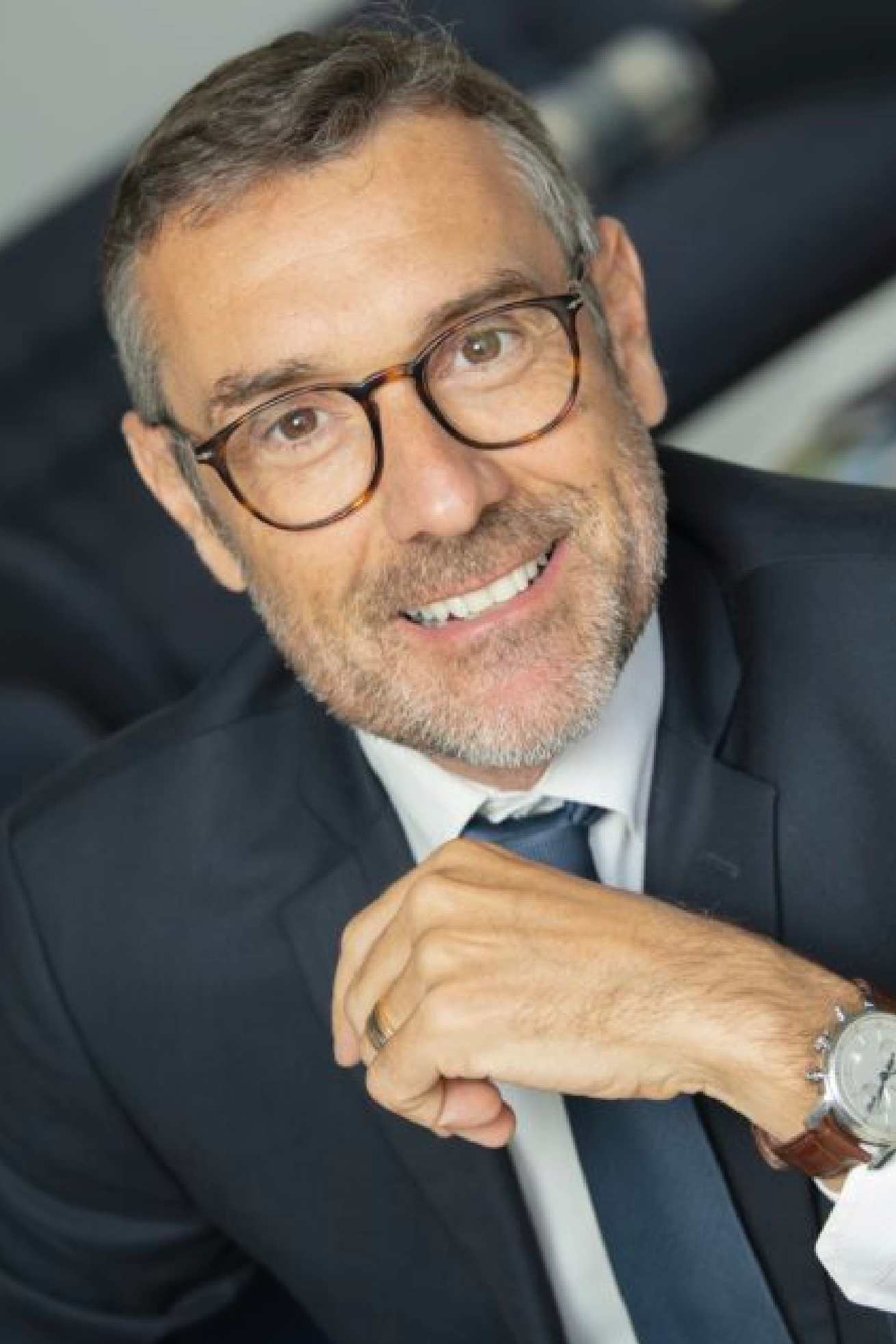 ---
#2 ANNE-LAURE MABELLINI - DIRECTOR, MARKETING AND COMMUNICATIONS - MDCV PROVENCE
KEDGE Business School graduate Anne-Laure Mabellini went to work for the LVMH Group in 2008 as a Business Developer. In 2010, she took the position of Marketing Manager Europe for the Kenzo, Givenchy, and Fendi Parfums brands and was quickly promoted to Marketing Manager - Travel Retail World at LVMH Fragrance Brands.
On a more personal note, Anne-Laure became passionate about oenology and went to the next level in 2014: she successfully obtained the WSET 3 (Wine and Spirits Education Trust - Level 3) which marked a turning point in her career. She became Marketing Director France at the Maison Ruinart (Moët Hennessy) and participated in the development of one of the most beautiful Champagne Houses for four years.
At the end of 2018, Anne-Laure took over the Marketing and Communication Department of the MDCV Provence Group (Château de Berne, Ultimate Provence, Château Saint-Roux, Château des Bertrands, i.e. 350 hectares of organic or in-conversion vineyards). She built up the distinct positioning of each estate, which mainly has a presence in the Provence rosé sector, and refined their wine tourism activities.
In 2019, Ultimate Provence rewrote the roles of traditional vineyards and opened a design hotel in the heart of the land of vineyards. "At the heart of a premium brand is quality. Once you've ensured that, you can pull the other threads of marketing. And Provence rosé is a wine that opens up an exciting world of possibilities."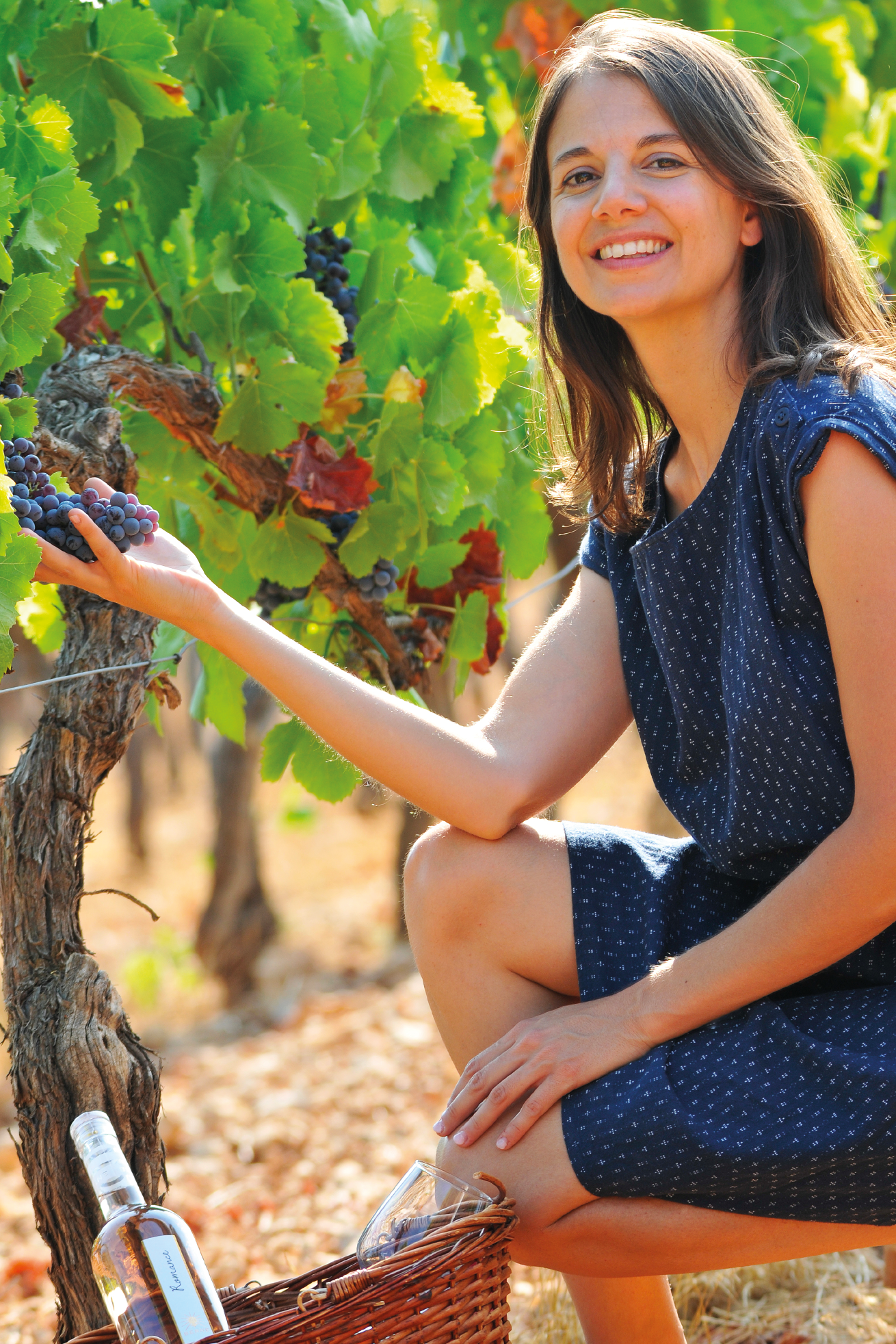 ---
#3 JÉRÔME TOURBIER - CEO - LES SOURCES DE CAUDALIE
Jérôme Tourbier graduated from KEDGE's Master of Managment Grande École Programme in 2001. He also studied at the Bordeaux Faculty of Oenology.
He started his career as an analyst at Accenture. Two years later, he and his wife, Alice Tourbier, founded Les Sources de Caudalie. In the heart of a Bordeaux vineyard, the luxurious five-star hotel is one of the first establishments dedicated to well-being and the French art of living.
In 2016, Jérôme was appointed President of the Small Luxury Hotels of the World company. Before he became its President, he had been a Director of the hotel collection since 2010.
Additionally, he is the author of "Tourisme en péril, Redonner à la France sa capacité de séduire" (Tourism in Peril, Restoring France's ability to seduce), a remarkable book of analysis that addresses the manner in which France must act in order to preserve its place as the world's leading tourist destination.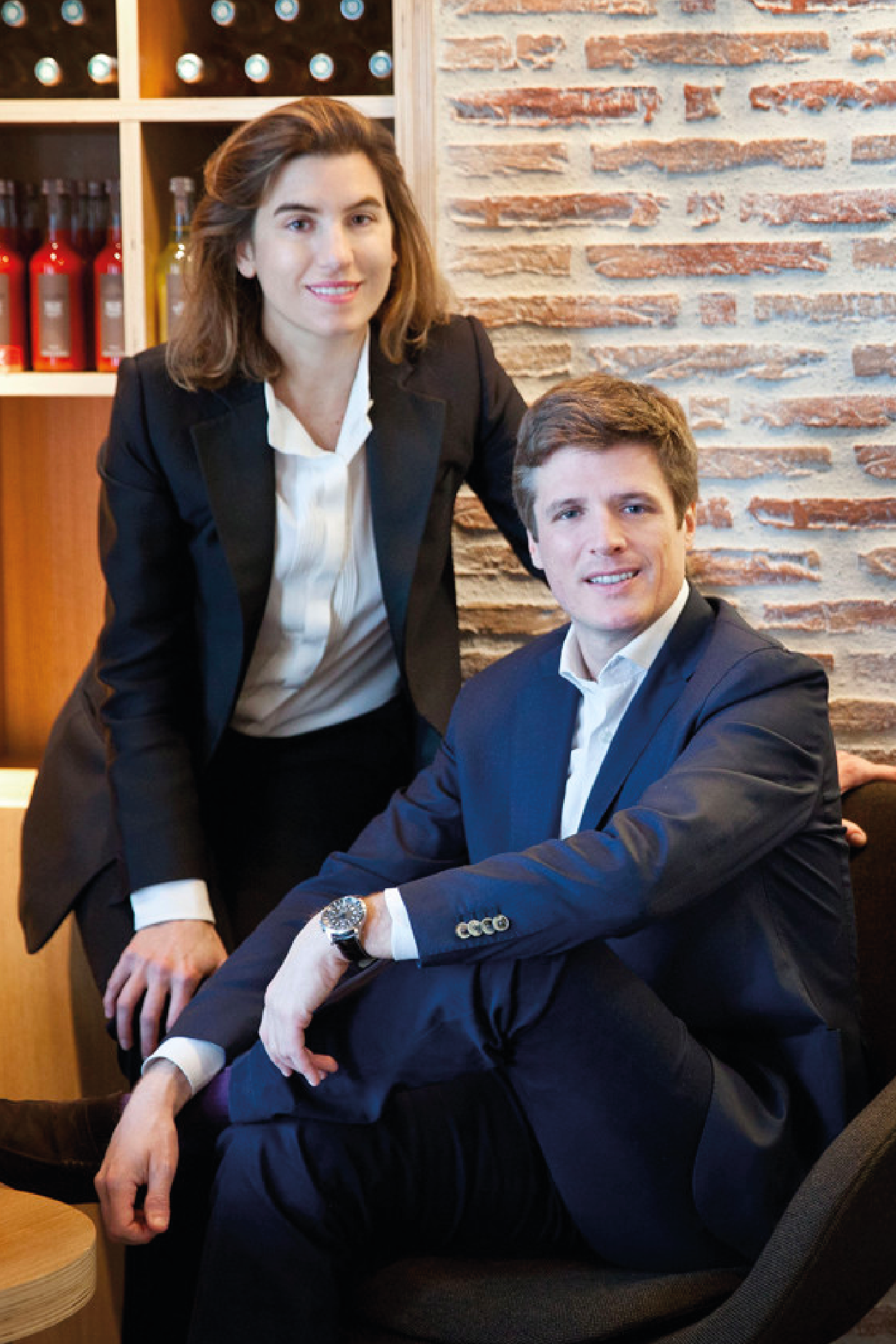 ---
#4 MATHIEU CHADRONNIER - GENERAL MANAGER - CVBG
Mathieu Chadronnier graduated from KEDGE's EBP programme in 2000. Prior to KEDGE, he had attended school in Rotterdam from 1996 to 2000.
In November 2001, he went to work for CVBG as Director of Grand Crus. Less than six years later, he had advanced to the position of General Manager. CVBG is an independent winery based in Bordeaux. Mathieu has dedicated his career to this winery, both because it is a family tradition and the fact that he has an ardent personal passion for it.
In addition to his busy career, he and his wife Anne-Laurence Chadronnier, a professional winemaker, have managed Château Marsau since December 2017.
.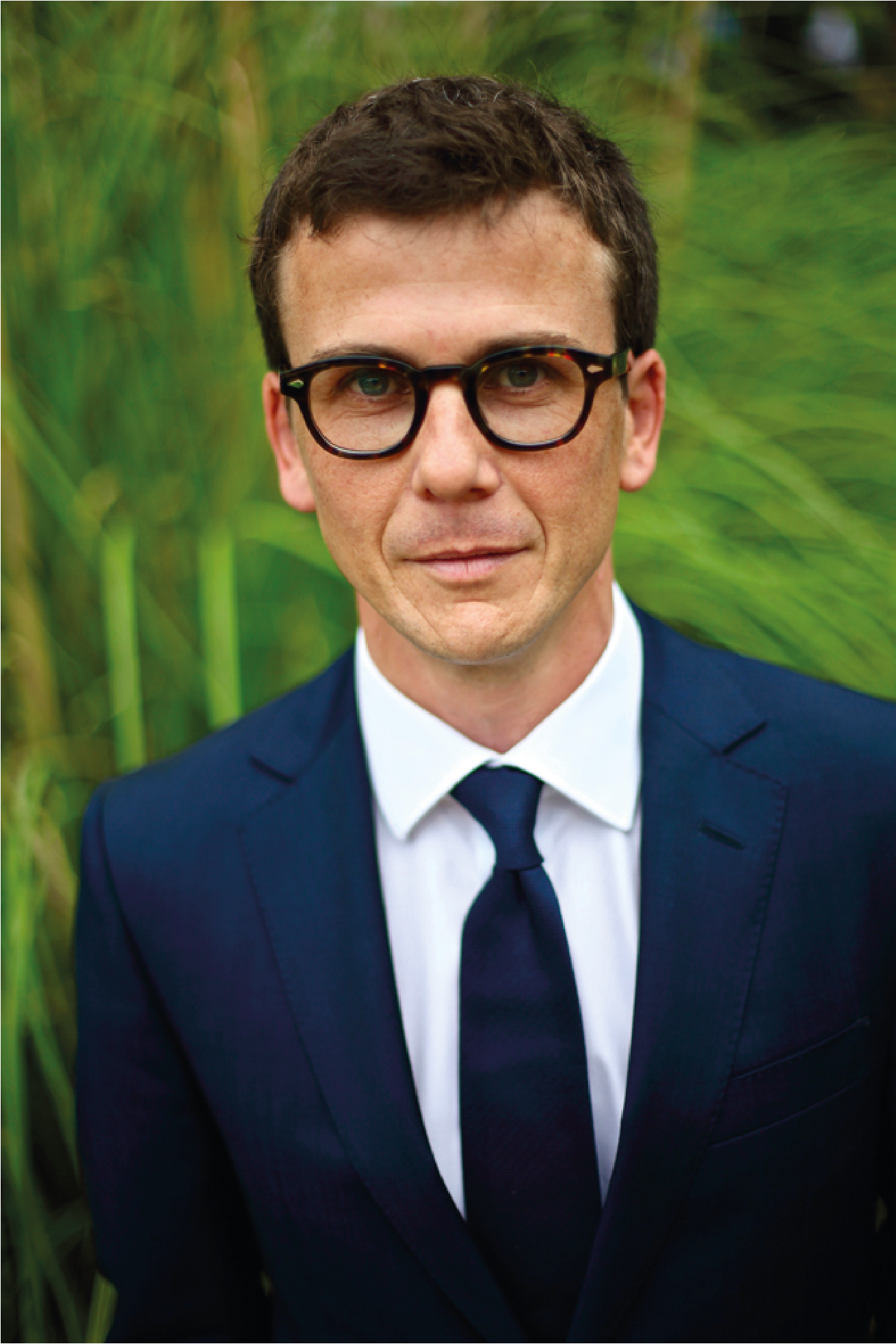 ---
#5 LAURE CANU - DEPUTY GENERAL MANAGER - ANGÉLUS
Laure Canu began her professional career as a business lawyer in Paris. In 2011, she decided to radically change direction and took the MVS of KEDGE where she had "exciting" internships at Château Beychevelle and at Wine Services respectively.
"I chose this program because I was able to keep a professional activity while acquiring theoretical knowledge in wine marketing, strategy, and marketing techniques. It's a comprehensive, demanding program that is recognised in the professional world." Laure Canu.
At the end of the programme, she went to work at Château Pichon Longueville Comtesse de Lalande on distribution of this Grand Cru Classé. She then became Head of Development of Domaines Sylvie Cazes, which includes Château Chauvin, Saint-Émilion Grand Cru Classé, the travel and events agency Bordeaux Saveurs, the restaurant Le Chapon Fin, and the Bordeaux River Suite.
Finally, at the end of 2015, Laure Canu became Deputy General Manager at Angélus, in Saint-Émilion.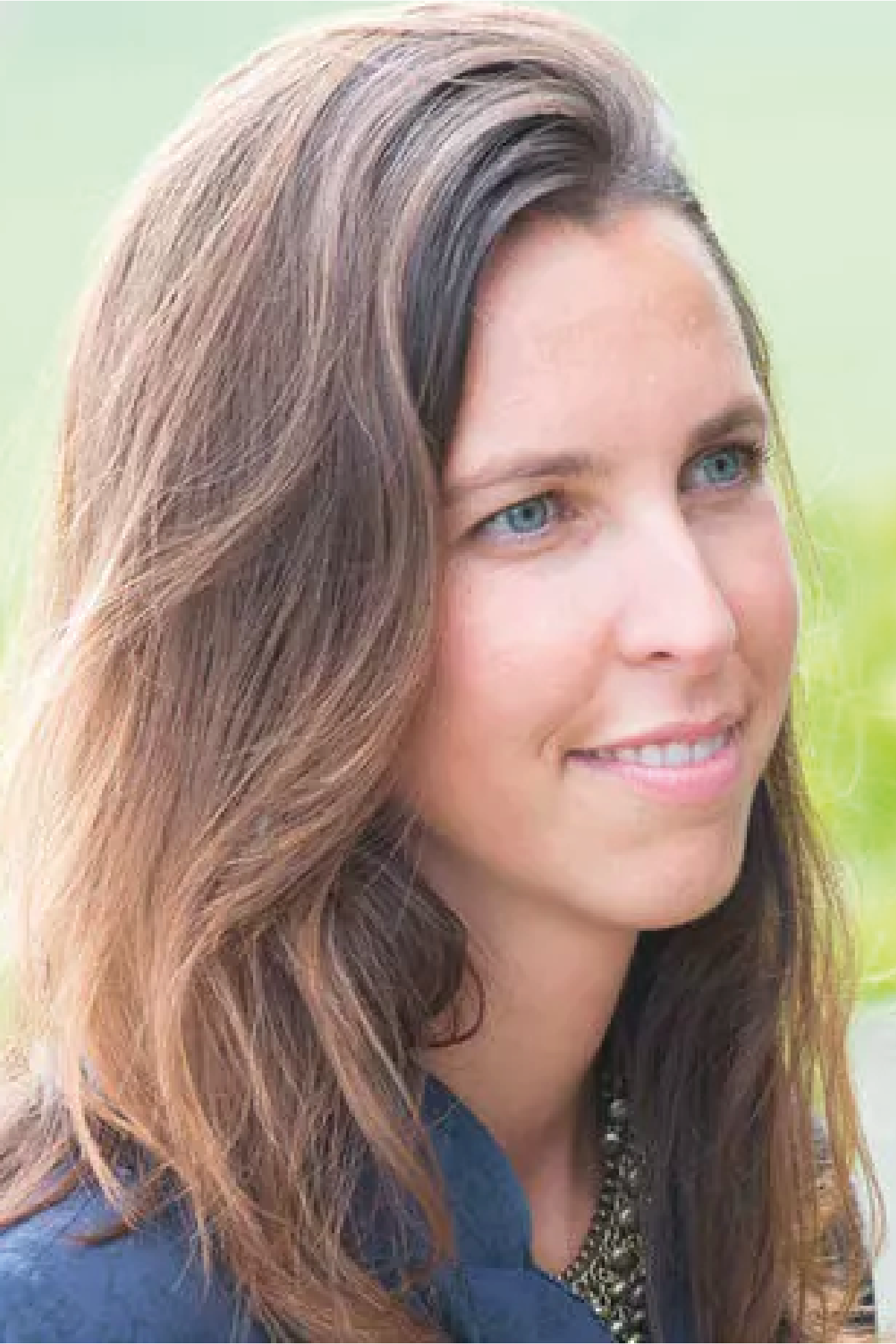 ---
#6 ARNAUD LESGOURGUES - GENERAL MANAGER - MAISON LEDA
Arnaud Lesgourgues graduated from KEDGE's Master in Management Grande Ecole programme in 1993 and also holds a Master's degree in International Trade in Wines & Spirits from Dijon. He then did a VIE Faso as Product Manager for the licensed brands (Guinness and Coca Cola) at Castel in Burkina.
In 1996, back in France, he joined the Bordeaux wine merchant CVBG as Sales Manager in Paris. In 2000, he joined Maison Léda the distribution subsidiary of the family group with responsibility for the French and Asian markets.
In 2002, at the age of 32, he took over the management of Baron François Ltd, the group's American subsidiary, which imports and distributes wines and spirits on the east coast of the United States. In 2005, he returned to France to permanently succeed his father and manage the company with his brother and sister. The family business has a turnover of 15M€ and employs 75 people. It is made up of four wine estates (200 hectares of vineyards in total):
Château de Laubade in Armagnac;
Château Peyros in Madiran;
Château Haut Selve;
Château Le Bonnat in Graves in Bordeau ;
and two distribution companies: Maison Léda en France and Baron François Ltd in the USA.
"I am very committed to sustainable and responsible viticulture, and our properties have been High Environmental Value and Terra Vitis certified since 2018." - Arnaud Lesgourgues.
Today, Arnaud Lesgourgues spends his time between defining the company's strategy in a constantly changing world of wines and spirits, producing wines, and marketing them, but "now spends more time in the vineyards than on the airplanes".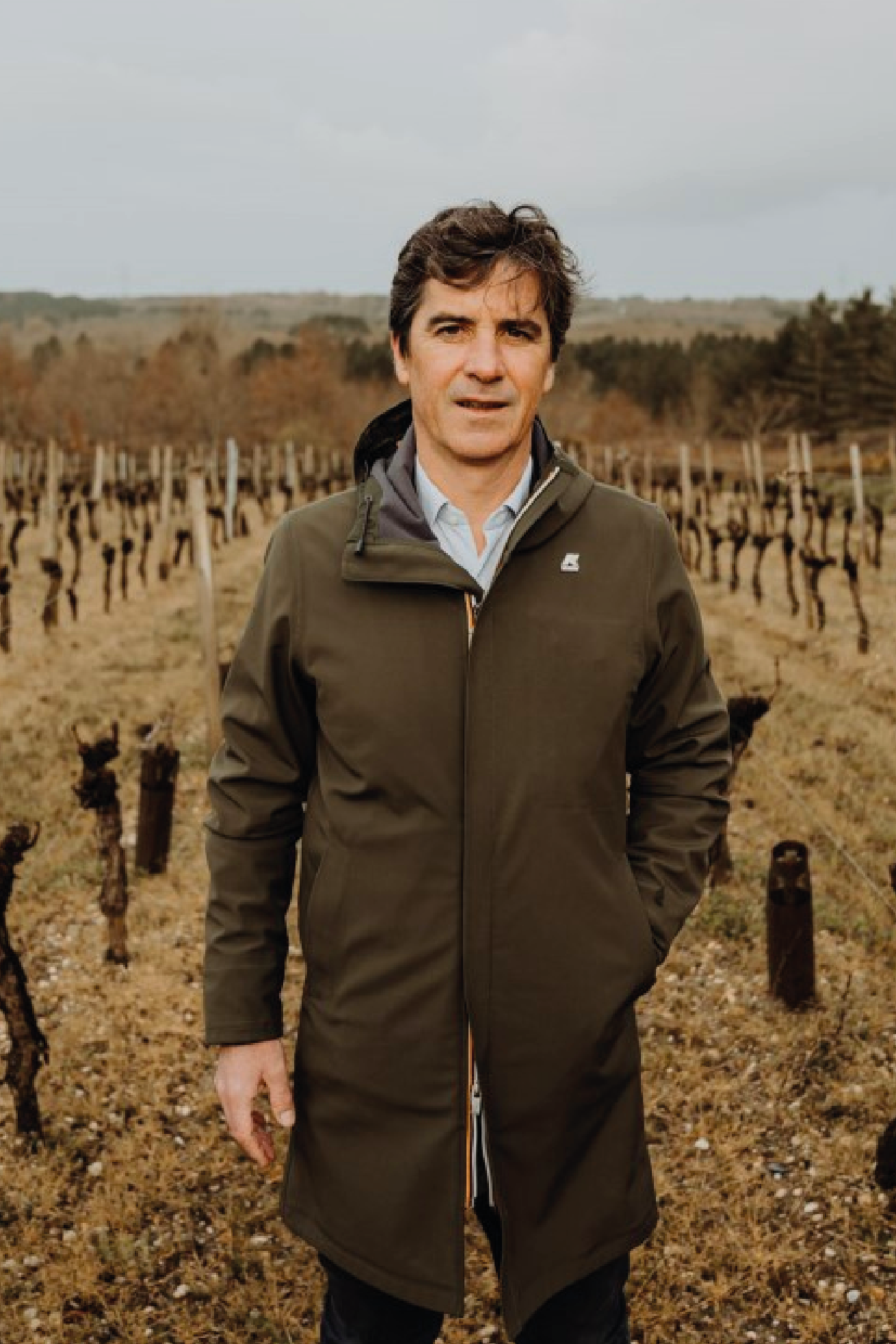 ---
#7 VIN STACHE – VIDEOGRAPHER, POPULARISATION OF ŒNOLOGY
Wine lover or just curious? Go for it! With more than 35k subscribers on Youtube, Vin Stache is a relatively new channel that "popularises this fascinating yet overly elitist world that is wine".
Founder of Vin Stache and holder of the Specialised Master in Wine and Spirits Management from KEDGE Business School, Loïc Geoffray is a wine lover. In August 2017, he decided to embark on the Youtube adventure by creating his own channel. His videos are meant to be amusing but also educational. "I want to stand out from the elitist and stiff side of this world," explained Loïc.
A specialised channel that is worth watching - Loïc makes oenology accessible to all!
DID YOU GET A PROMOTION, OR ARE LAUNCHING A PROJECT OR A START-UP?