23/03/2020
This Kedger's start-up is volunteering to help seniors during the COVID-19 epidemic
Emile BRIN and five partners have launched Mon Emile. He's a recent graduate of the Management of Innovative Structures and Activities in Health (MSAIS) programme at KEDGE Marseille in 2019.
Incubated at KEDGE, "Mon Émile" supports seniors who've lost their autonomy.
At a time when the country is facing an unprecedented health crisis, and which our seniors are the most vulnerable, Mon Emile was created with the goal of improving the daily lives of the over-60s, and helping them bring back their smiles through personalised support. It has implemented several measures to help seniors protect themselves.
While respecting the health rules and its own ethics and deontology charter, nurses, care assistants, and others help seniors on a voluntary basis - whether with their shopping, providing care, or battling against isolation.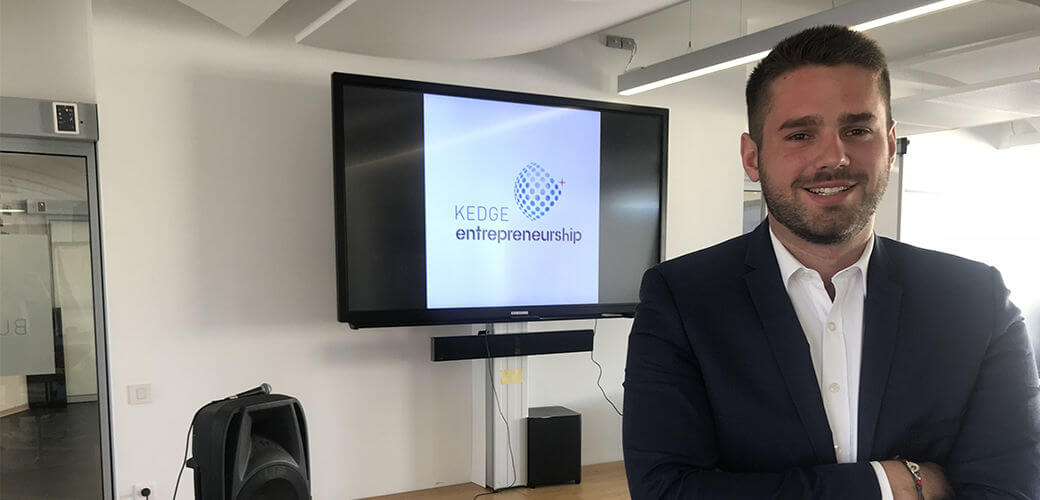 All volunteers have already completed the "Mandatory Travel Certification" and have selected to provide "Assistance to Vulnerable Persons". In this time of crisis, health precautions are essential.
Since last Friday, nearly 100 service calls to elderly individuals have been carried out by more than 40 volunteers. For a week now, measures have been taken with its clients, including informing them of the current situation and modifying services carried out for them. All rules apply to all recipients. Wearing gloves and masks, or leaving groceries at the front door to avoid contact, are among the rules that the nurses, orderlies, and others scrupulously follow with their senior clients, especially when the purpose of their visit is to break the isolation to which elderly are prone to experience. Keeping a safe distance and wearing the appropriate personal protective equipment is mandatory.
Do you work in the social / medical sector, or are you a student, and you want to volunteer? Would you like to benefit from this start-up's services during this period? Find out how at monemile.fr.
DID YOU GET A PROMOTION, OR ARE LAUNCHING A PROJECT OR A START-UP?