26/05/2020
This Kedger's restaurant has been a hit for two years!
2011 KEDGE graduate, Michaël Marquaille, and his brother are the head of the Misto: an ice cream parlour at the top of a tourist village.
---
INTERVIEW 💬
1️⃣ To begin, tell us about your educational background. What did you study, both before and at KEDGE?
I completed a mixed course before finishing my schooling at KEDGE in 2011. First of all, two years of DUT in Business and Administration Management to establish my career path, followed by two years in Management Sciences in Marseille. After that got a Finance Msc in an accelerated one-year programme. Very clearly, my career goal was to be an entrepreneur, and my career path prepared me for that. I got my chance seven years later. My time at KEDGE was the culmination of my training. I acquired a solid foundation in financial analysis and management, but most of all I learned how to work in a team to reach the best results.
2️⃣ Tell us what you did after your studies were finished. What positions have you held? What did you learn in those positions?
Only two weeks after I finished my studies, I got a fixed-term contract as a business analyst at Butagaz, then a permanent contract as a Market Research for Insurance Research Manager at Crédit Agricole in Languedoc. I stayed with Crédit Agricole for seven years. I was responsible for assessing the marketing effects on the development of the insurance division at our regional bank. Effectively, I carried out financial analyses related to management control with marketing services. Those experiences helped me build a sufficient solid professional background […] which enabled me to draw up my business plan and to be convincing when I bought my company. Finally, my experiences help me daily in managing my teams and my company.
3️⃣ What are you doing/what is your situation today? What gave you the idea and why do you want to do what you're doing today?
For the past two years, my brother and I managed a creperie / ice cream parlour in Miramas-le-Vieux: Le Misto. My brother is an engineer by training and I am decidedly made for business management, so we decided to take over this great business to make it a place that can't be missed.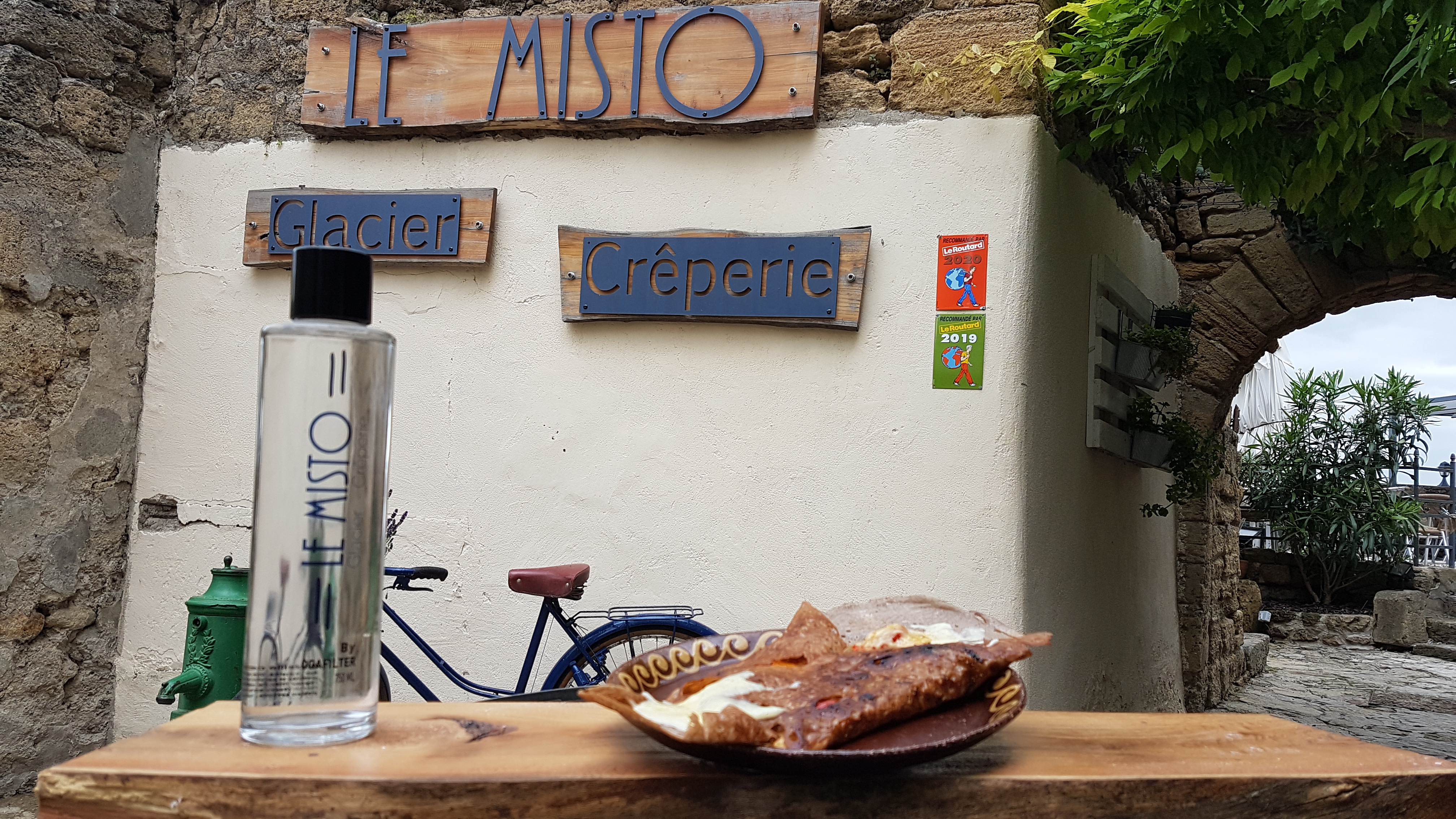 At Le Misto, we welcome you in a unique place, at the top of a village overlooking the bay of the Etang de Berre. The view is breath-taking. The friendliness of our wait staff, the quality of our artisanal ice creams, and our home-made buckwheat pancakes will give you an experience you will never forget. To date, we are very proud to have taken up the challenge of catering a place where more than 500 people a day come to our terraces in the summer, with a fine team of 20 to serve our customers in the best possible way.
4️⃣ How did your education at KEDGE Business School help you become who you are today, and what was it about its teachings helped you develop your project?
More than anything, Kedge teaches a "mindset". To me, that's the thing to remember. In addition to quality training in business management - more specifically in finance which is the cornerstone for managing a company – learning soft skills is its greatest value, such as knowing how to work in a team in an efficient manner while exploring all the issues and solutions that can help our company evolve. Also, knowing how to overcome obstacles. This doesn't even count the entrepreneurial values and projects to take the company to the next level. I would summarise KEDGE's contribution gave as being "The Winning Mindset".
DID YOU GET A PROMOTION, OR ARE LAUNCHING A PROJECT OR A START-UP?