24/01/2020
THIS KEDGER OFFERS YOU A TRIP ON AN AMERICAN SCHOOL BUS.
Along with a friend, Paul Aubert, 2011 KEDGE Business School graduate, has launched a crazy venture. After having travelled across Latin America in an American school bus that's been renovated into a mobile hotel, he has launched his land cruise business!
In 2017, we told you about Paul Aubert and his Brigade du voyage trip in 2017. At the time, he was in the middle of Nicaragua aboard the school bus that he converted into a mobile hotel. One and a half years later, the Brigade du voyage has evolved to into a young start-up which offers road trips on the US West Coast.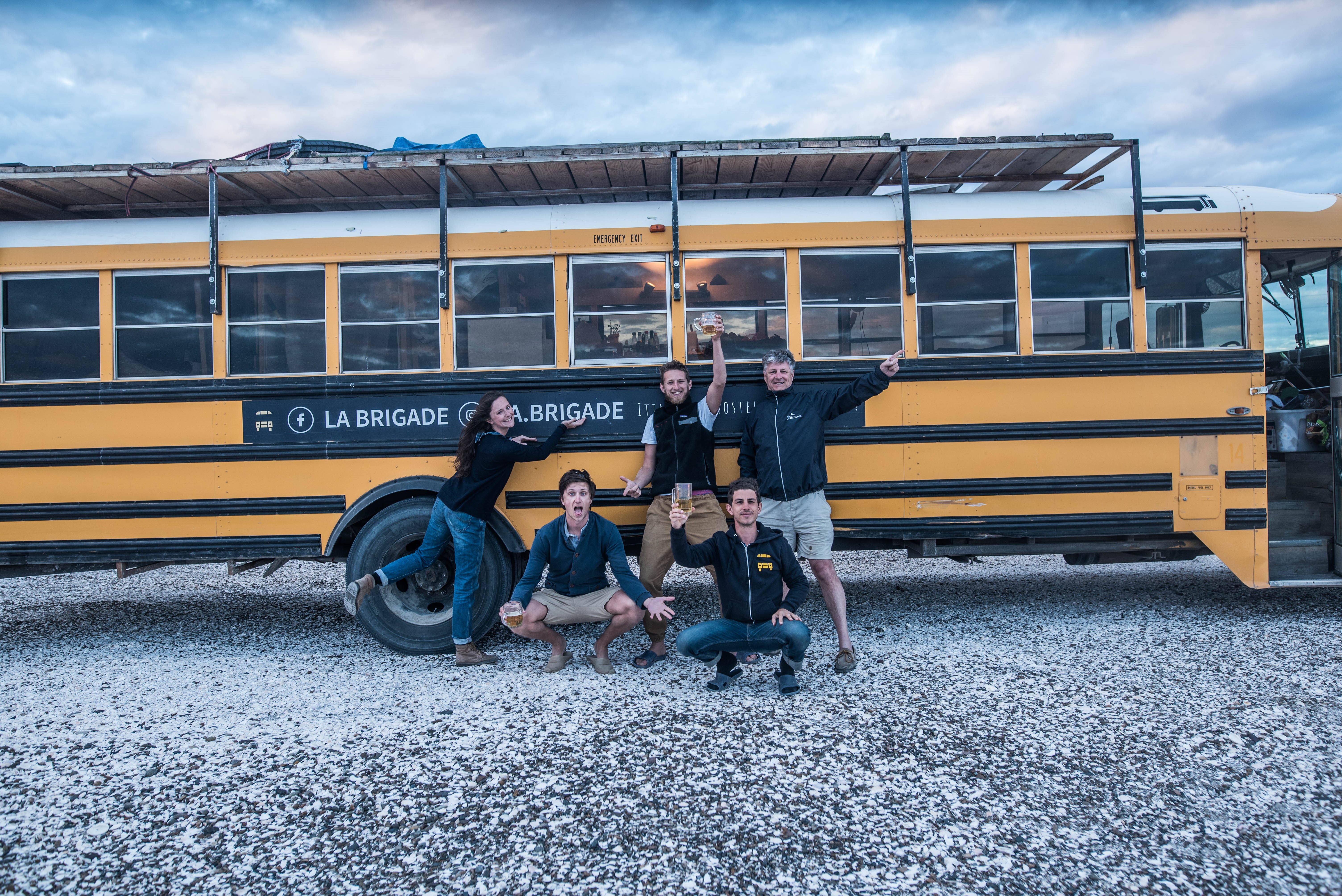 The Brigade du Voyage came about as a result of a crazy trip that brought these two childhood friends, Paul and Benoit, to buy and renovate a 1994 school bus into a mobile hotel. They covered more than 40,000 km on that trip, had more than 50 travellers, and crossed 16 countries from San Diego to Buenos Aires.
"During our trip, we received more than 300 requests from travellers wanting to join the adventure. It was then that we decided to launch our entrepreneurial project offering road-trips on the west coast of the United States", he explained.
The offer
The young company now has 2 buses that can hold up to 10 people on 12-day trips consisting of:
Full food and board;
Transportation with entry to the national parks;
A great variety of activities with kayaks, paddle boards, des VTT, hammocks, and lots of other surprises.
The trip is managed by a "Brigadier-Chief who drives, cooks, and makes sure the trip goes smoothly.
The young businessmen offer three different itineraries between Los Angeles, San Francisco and Las Vegas passing through national parks and California's Highway 1, and special activities, such as the iconic Burning Man festival from 25 August to 2 September.
THE BUS
"After having travelled on a bus, it seemed natural to get another one to increase the number of passengers and which would allow a larger number of people to take part," Paul added.
From their first experience, the two childhood friends, have set up a new structure to best meet the demand of travellers.
A large lounge with a common kitchen lets the holiday-makers to get-together, not only for meals, but to have fun around board games. A bedroom area with six bunk beds and necessary storage. A bathroom with dry toilets and hot water. And finally, a terrace on the roof with a wide space that offers travellers a certain height where they can enjoy coffee or drinks, or where they can just relax in a fatboy.
HOW DO YOU SIGN UP THIS ADVENTURE?
The two friends launched a website that allows interested travellers to book online and get in touch with the startup. They are also present on social networks and offer their followers a different vision of travel by regularly posting unique content.
Don't hesitate to contact them to arrange your next road-trip with your Brigade of six people or to book a single bed in one of their travelling hotels.
DID YOU GET A PROMOTION, OR ARE LAUNCHING A PROJECT OR A START-UP?