13/05/2020
Portrait : a KEDGE graduate at the head of American Tower
A graduate of KEDGE in 1990, Olivier Puech is currently Executive Vice President and President Latin America and EMEA Region at American Tower.
Olivier Puech got his Master in International Business from KEDGE Business School in 1990 (then Sup de Co). "At the time, I was President of the Student Board, and Sup de Co Marseille was soccer champion of France that year." Olivier Puech.
With more than 29 years of experience, this KEDGE Alumnus has many international skills in the telecommunications, innovation, sales, and marketing sectors. He is also fluent in 5 languages: English, French, Spanish, Italian, and Portuguese.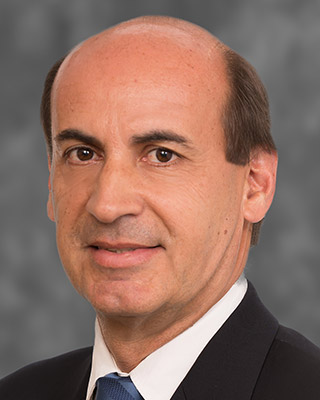 Currently, Olivier is Executive Vice President and President EMEA and Latin America at American Tower. He joined the group in 2013 as Senior Vice President and CEO for Latin America and served in this role until October 2018 when he was appointed to his current position.
Prior to joining American Tower, Puech spent 25 years as a senior executive in the telecommunications sector with international companies. From 2003 to 2013, he worked for the Nokia Group, where he held a variety of senior positions, including Senior Vice President for the Americas, Senior Vice President for the Asia Pacific region, and Vice President for Latin America.
Before that, Olivier Puech spent 12 years at Gemalto as Vice President, Sales and Marketing, in charge of Southern Europe, Eastern Europe, and Latin America.
DID YOU GET A PROMOTION, OR ARE LAUNCHING A PROJECT OR A START-UP?