05/07/2019
One-on-one with Frank, a Kedger living abroad for 28 years!
Two "KEDGE Alumni Travel" Pro-act students are currently in Australia, where they have gone to meet alumni living abroad.
CLASS OF: 1991
POSITION: Chief Executive Officer (CEO)
COMPANY: Randstad
LENGTH OF TIME LIVING ABROAD: 28 years
INTERVIEW:
Hello Frank! To start, please quickly introduce yourself.
Hello, my name is Frank Ribuot. I was in the KEDGE Marseille Class of 1991. Currently, I'm the Chief Executive Officer of Randstad in Sydney, Australia.
Interview de Frank Ribuot

🌏 SYDNEY : 1 jour, 1 kedgeur 🌏 Nous avons rencontré Frank Ribuot, diplômé de Kedge Marseille en 1991. Expatrié depuis 28 ans, Frank est aujourd'hui CEO de Randstad à Sydney et s'occupe de la zone Asie-Pacifique notamment avec l'Australie, la NZ, la Malaisie, Singapour, l'Inde et Hong-Kong. Découvrez son portrait sur le site de Kedge Business School Alumni : https://www.kedgebs-alumni.com/fr/diplome/news/frank-kat-891

Publiée par Kedge Alumni Travel sur Dimanche 30 juin 2019
What does your job entail? What are your duties?
As Chief Executive Officer I'm in charge over Australia, New Zealand, Malaysia, India, Hong Kong, and Singapore. That represents about 2,500 employees, 70,000 contractors, and more than 20,000 holding permanent positions in the region - 7,000 of whom are in Australia. We also have the 3rd largest coaching and outplacement office that helps around 5,000 people per year. I spend an average of four weeks per quarter outside of Australia visiting our local teams. The rest of the time is spent in Australia, where we have teams based throughout the country.
In terms of duties, my time is divided into three sections. I spend about 40% of my time with clients, 30% internally with our teams, and for the remaining 30%, I work on financial issues such as our investment choices, our needs in terms of costs, or our technology choices.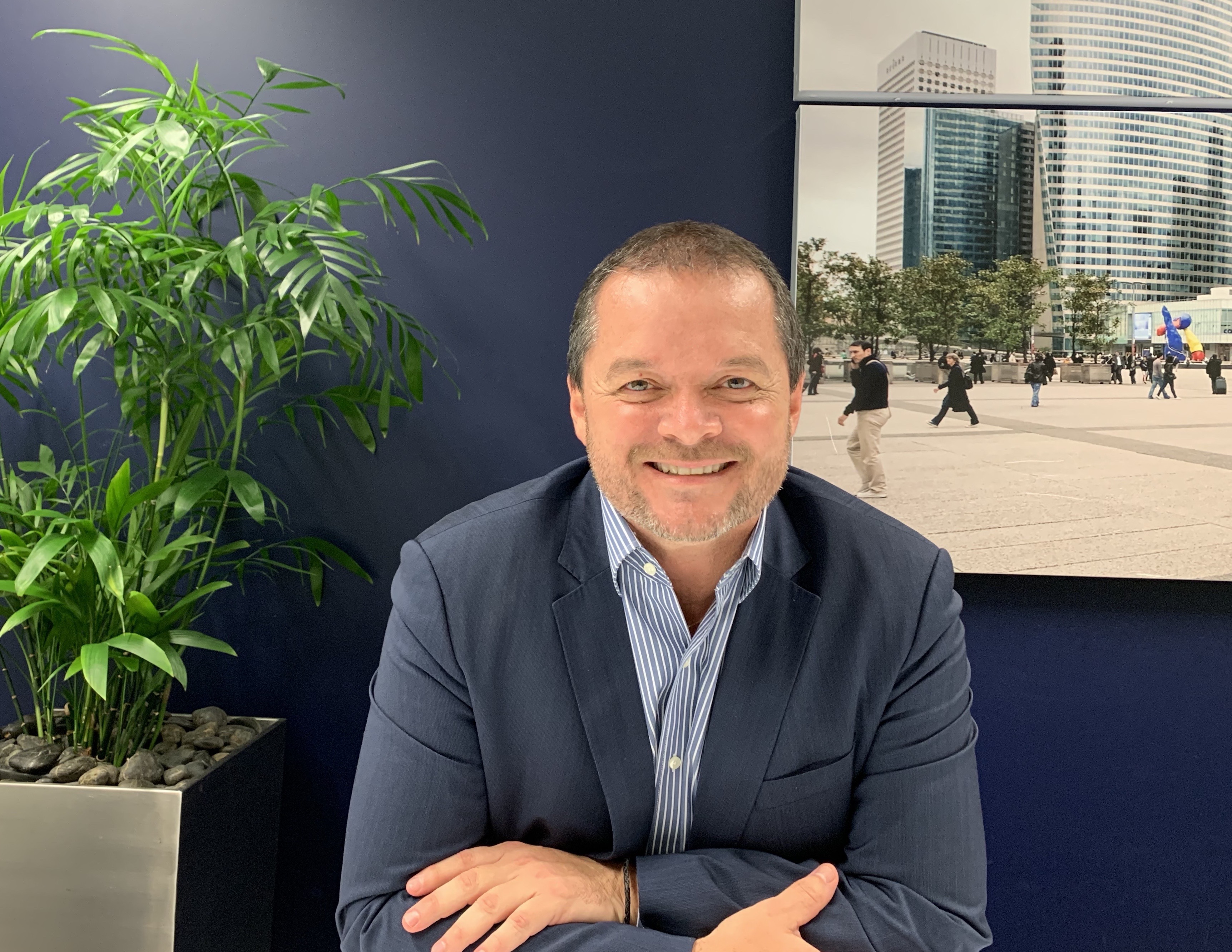 Tell us about your time at KEDGE? What did programme did you do?
At KEDGE, I did my Masters (DESCAF at the time), taking core curriculum courses during the first two years, and then I specialised in Commercial Management in my last year.
In terms of my involvement with student associations, I was very invested in the school throughout my time there. In my first year, I successfully ran for Representative on the Student Council. I was President of the Council the second year and then Vice President of the Sports Office in third year.
How did KEDGE help you develop and achieve your goals?
I pictured myself going to business school since I was very young. I had always wanted to do something for the community, and was very attracted to the campus life.
I think that every business school more or less offers the same in terms of knowledge and courses, but the thing that distinguishes them is what can be achieved at each school. That's the reason I chose to invest my time in the school's associations, and that's what brought me the most. Those years were the starting point of my career - mainly through the partnerships that I formed during my different positions within the associations, and the experience I gained managing people. That also let me quickly create my network, and because of that, I've never had to look for work.
How long have you lived abroad?
I received my degree in 1991 and moved abroad in July 1991. At first, I had a V.I.E. with Ecco in London, a recruitment company which is now the Adecco group. After that, I worked with them under contract for some time, then returned to France for 9 months. When they offered me a position in Asia, I went. I spent 5 years in Kuala Lumpur, during which time I fell in love with Australia and moved to Sydney in December 1998. Over the next 14 years, I alternated between Sydney and Singapore because I was in charge of the Asia Pacific region. In total, I've lived 9 years in Singapore and 11 years in Sydney.
Five years ago, a head hunter called me to direct Randstad. I didn't leave Sydney, because it's my base, and I travel to the areas I handle.
What were your reasons for your decision to move to Sydney?
I fell in love with Australia when I was working in Kuala Lumpur. We had a regional meeting which took place in Noumea, New Caledonia, and to get there we had to do a leg in Sydney. I remember seeing the Opera House and Harbour Bridge when we landed, and I was immediately impressed with the city. When we got to the hotel, I dropped off my suitcase and left to discover the city. I walked 13 or 14 kilometres that day and I loved it. On the return to Noumea, I stayed over two days so I could visit the city. Right after that, I asked for a permanent residence in "skilled migration". That's how I moved to Sydney a year and a half before the Olympics! I had a real crush on this city and this country and I like it a lot here!
What surprised you the most about this country?
Australia has a way of life that is more relaxed, and Australians place a lot of importance on the balance between their private and professional lives. People work hard, but they start earlier in the morning and finish earlier in the evening. When you leave the office on a Friday evening, it's very rare to receive emails over the weekend.
Initially, many people think that Australians are lazy, but this isn't the case. They're hardworking, they just simply distinguish between their time at the office and their personal time. In addition, they are very friendly and there's no need for the hierarchy that one finds in France. Here, it's easy enough to meet a CEO!
What are your plans of future?
I live day to day. To be honest, I think that it's essential to think about the present and do our best in our current work in order to have good opportunities later. For the moment, I plan to stay in Australia, or in Asia in general. If I work well, my boss will take care of me, and the opportunities will come.
Is there any other country where you'd like to live, and why?
Other than Asia it would be Canada! The Canadian and Australian mentalities are similar, and I think that I'd really like it. I'm also a great fan of dry and cold winters, and Canada is a good place for that!
If you had to do it over, what would you change?
Nothing! I'm very happy with the chances I've had, and the career that I've had so far.
What advice would you give to a student or recent graduate who might consider trying a similar challenge?
First of all, you must remember that, despite having a degree from a business school, companies abroad don't specifically look for a French person unless it's for a specific need. Looking for a job abroad is as difficult as finding a job in France. Don't go over thinking it will be easy. Of course, it depends on the destinations we choose. Second, I think it's important to start your career in an international company. Spending two or three years in that type of company and doing a good job, will give you an opportunity for internal mobility to transfer abroad. Also, it's easier in terms of both settling in, and applying for a visa.
---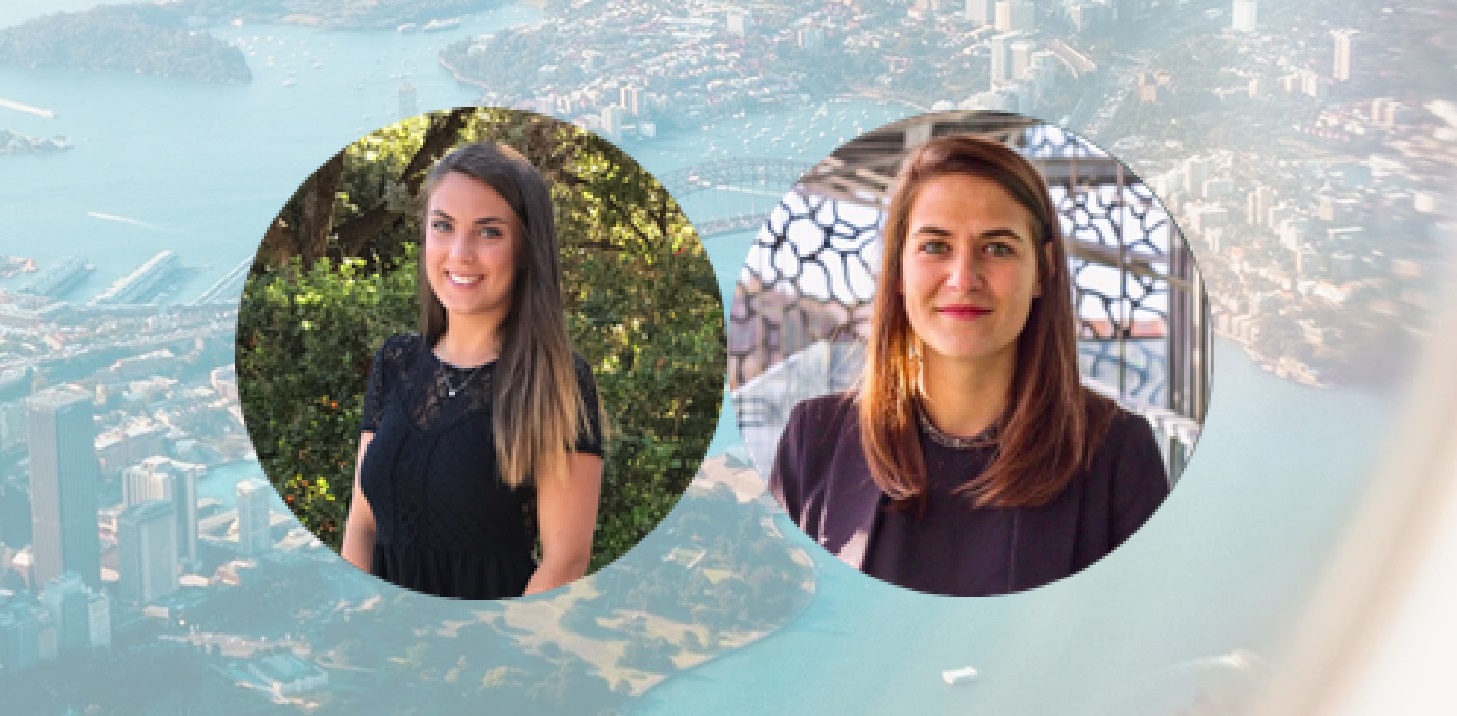 Interview conducted in Sydney by Emma and Manon, students of the KEDGE Alumni Travel Pro-Act.

FIND OUT MORE ABOUT THE KAT PROJECT
FOLLOW THEIR ADVENTURES ON FACEBOOK
DID YOU GET A PROMOTION, OR ARE LAUNCHING A PROJECT OR A START-UP?