20/05/2019
One-on-one with Émilie Zugmeyer, a Kedger living in Australia
Two "KEDGE Alumni Travel" Pro-act students are currently in Australia, where they have gone to meet alumni living abroad.
GRADUATING YEAR: 2003
POSITION: Financial Controller
COMPANY: Expro
LENGTH OF TIME LIVING ABROAD: Four years in London, two years in Malaysia, and five years in Perth, Australia
INTERVIEW:
Hello Émilie! To start, please quickly introduce yourself.
My name is Émilie Zugmeyer, Class of 2003. I went to KEDGE in Bordeaux, which at the time was called the Bordeaux School of Management. I am currently Financial Controller for a service company called Expro, which provides customised services and products to operators in the offshore oil and gas sector.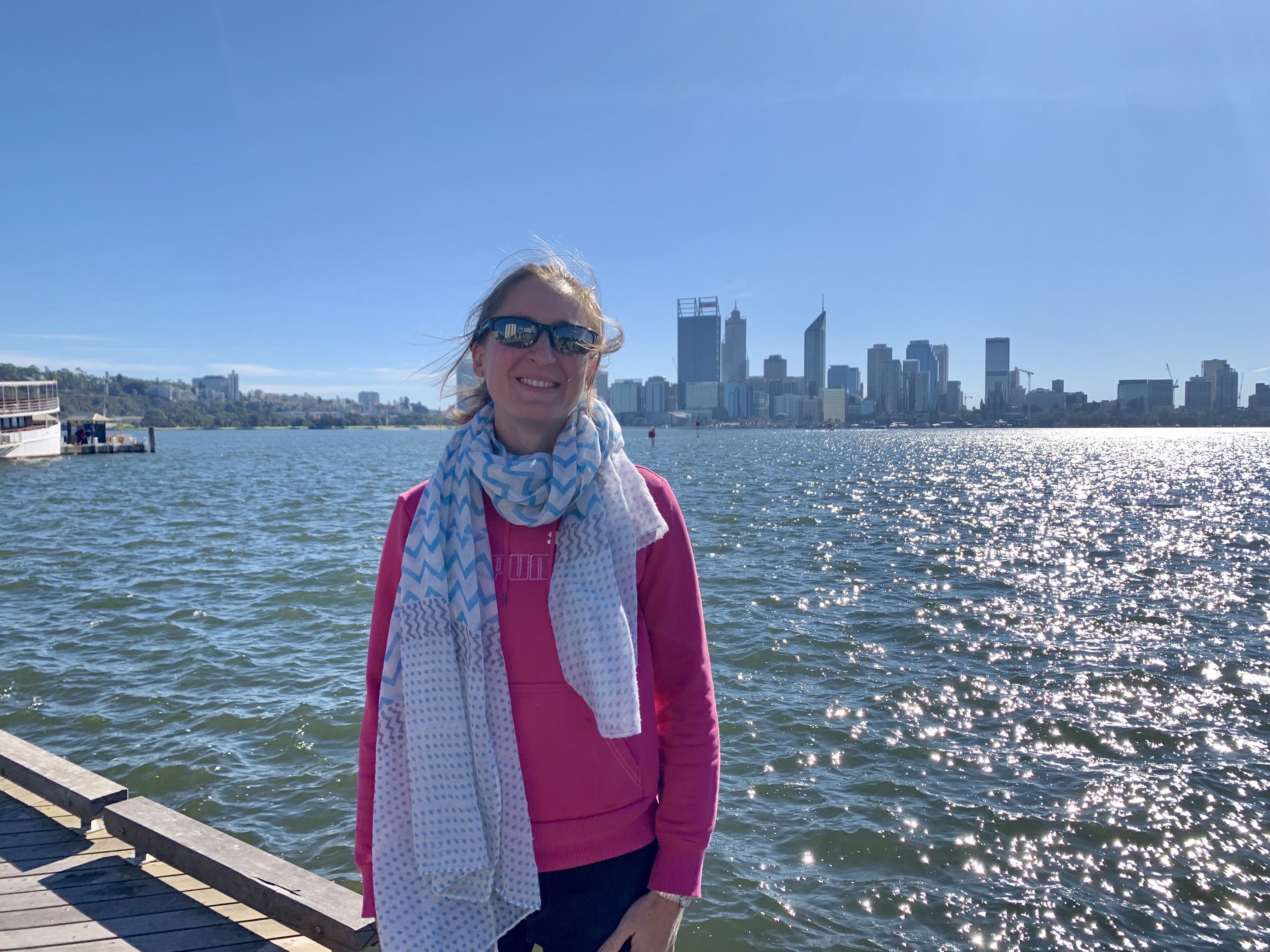 What does your job entail? What are your duties?
I'm head of the company's financial department. I take care of all aspects of cash management, customer billing, supplier invoices, and payroll. As a subsidiary of an international company, we have report to the company's regional headquarters. We also have to justify our performance against our budget and make forecasts every month. Additionally, I handle all of the company's taxes. I manage a team of three people, two assistants and a certified accountant.
Tell us about your time at KEDGE? What did you study?
I studied finance at KEDGE. I decided to not do a gap year so that I could enter the work force faster. However, I did two internships while at KEDGE. The first was in a sailing club, and the second was in a wine shop. I then did my end-of-studies internship with Mazars. I began my professional career doing auditing at KPMG. It was then that I asked to be transferred abroad and was able to go work with the KPMG team in England.
How did KEDGE help you develop and reach your goals?
KEDGE is a very good programme because it's very diversified. You touch upon all aspects of a business, which gives you a very good foundation in management. Doing auditing and finance, I realised that the programme gave me a very open mind. I was able begin my career with a good knowledge of business. It's very important to have a good understanding of a company's issues and performances. That aspect has brought a lot to my career. I'll also add that the fact of doing projects during the programme, taking part in associations, and doing internships, taught me how to learn on my own and be able to quickly confront the professional world.
How long have you been an expatriate?
I've been a Financial Controller with Expro here in Perth, Australia, for five years now.
What were your reasons for moving to Australia?
Several years ago, I went to work for the company I'm currently working for at its headquarters in London, England. After that, I moved to Malaysia with the same company. After two years in Malaysia, I was asked to take over the company's financial division in Perth. They needed someone local to take over the position and improve its performance. And that's how I was ended up in Perth!
Professionally, what cultural differences have you noted between France and Australia?
I haven't worked much in France, but based on my experience I'd say that life in Australia is more laid back. Here, the hours are flexible, and it's not like in France where the policy is to stay at the office as late as possible. Perth is a very family-oriented city, and people leave work early to spend time with their family.
Another cultural difference is that the French are often arguing or complaining, which is very different than the Australian mind-set. They are much calmer and don't like conflicts.
What surprised you the most about this country?
The quality of the food! Before I came here, I didn't know Australia and I imagined an American culture with lots of fast-food. On the contrary, there are many good restaurants and the Australians are very attached to good food! It was a nice surprise!
What are your future plans?
I'm currently looking for a job change. I've been in this position for five years and I'd like to advance. At the same time, I have two young children and I'd like to enjoy them more. I'd like to find a good compromise over the years to come. As to living abroad, I think that one day we will leave Australia, but continue to live outside France!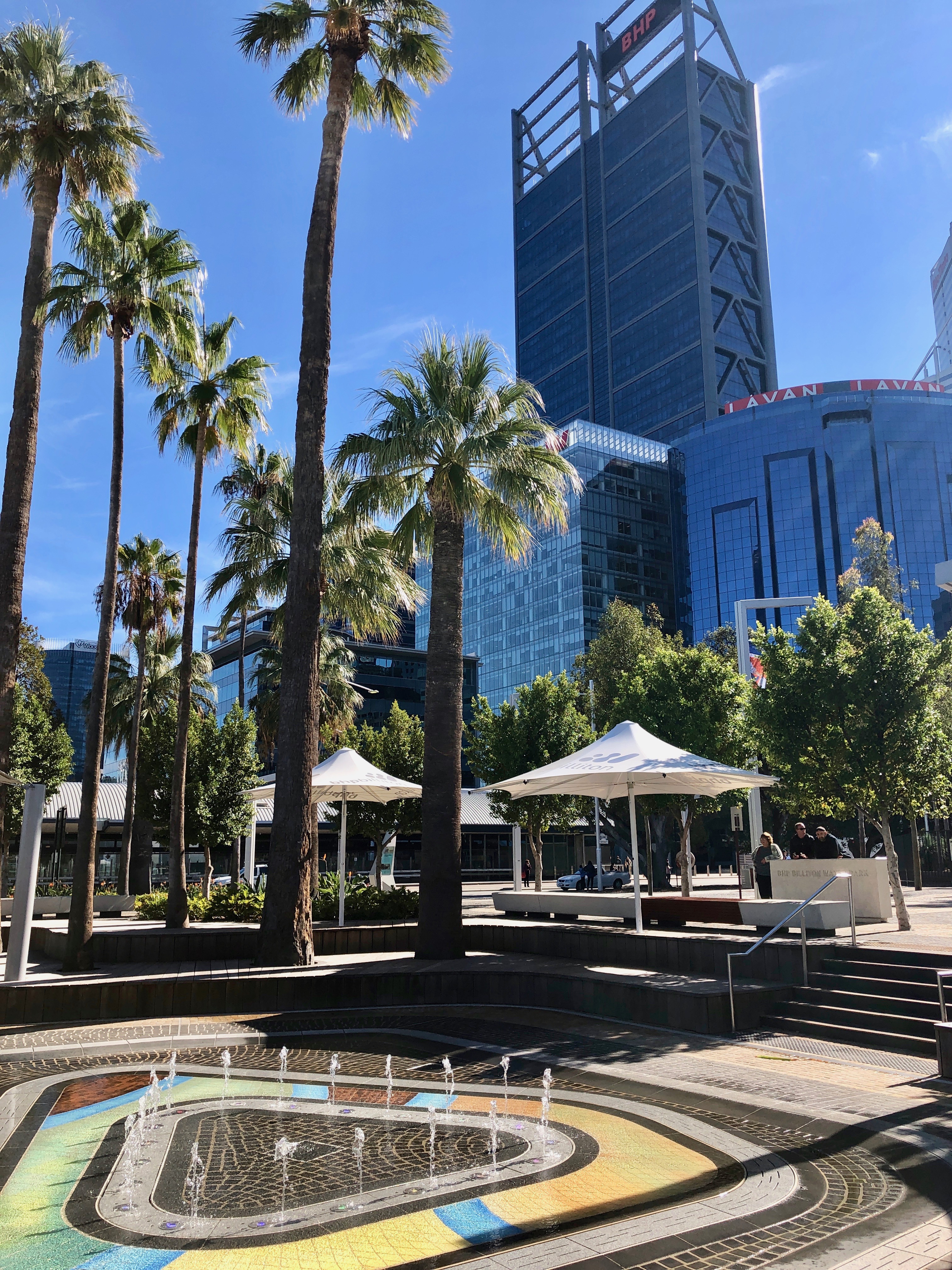 Is there another country in which you would have liked to live and why?
I don't have any ideas about any country in particular. I think that if you are open-minded, you can be happy anywhere. I didn't know Malaysia before I went there and I loved it. And I really like being in Australia.
If you had to do it again, what would you change?
I wouldn't change anything! I've been lucky because my husband followed me when I was transferred, and I've been able to advance in every position. I am very content with my career path!
What advice would you give to a student or recent graduate who might consider trying a similar challenge?
I think that your contacts play an important role in expatriation. A network is essential! I also think that you have to choose your first jobs well. I suggest working for a company that offers good experience for those beginning a career, and that offer the chance to advance internationally! In addition, it's very important to work on your English. That will help you find good positions overseas.
---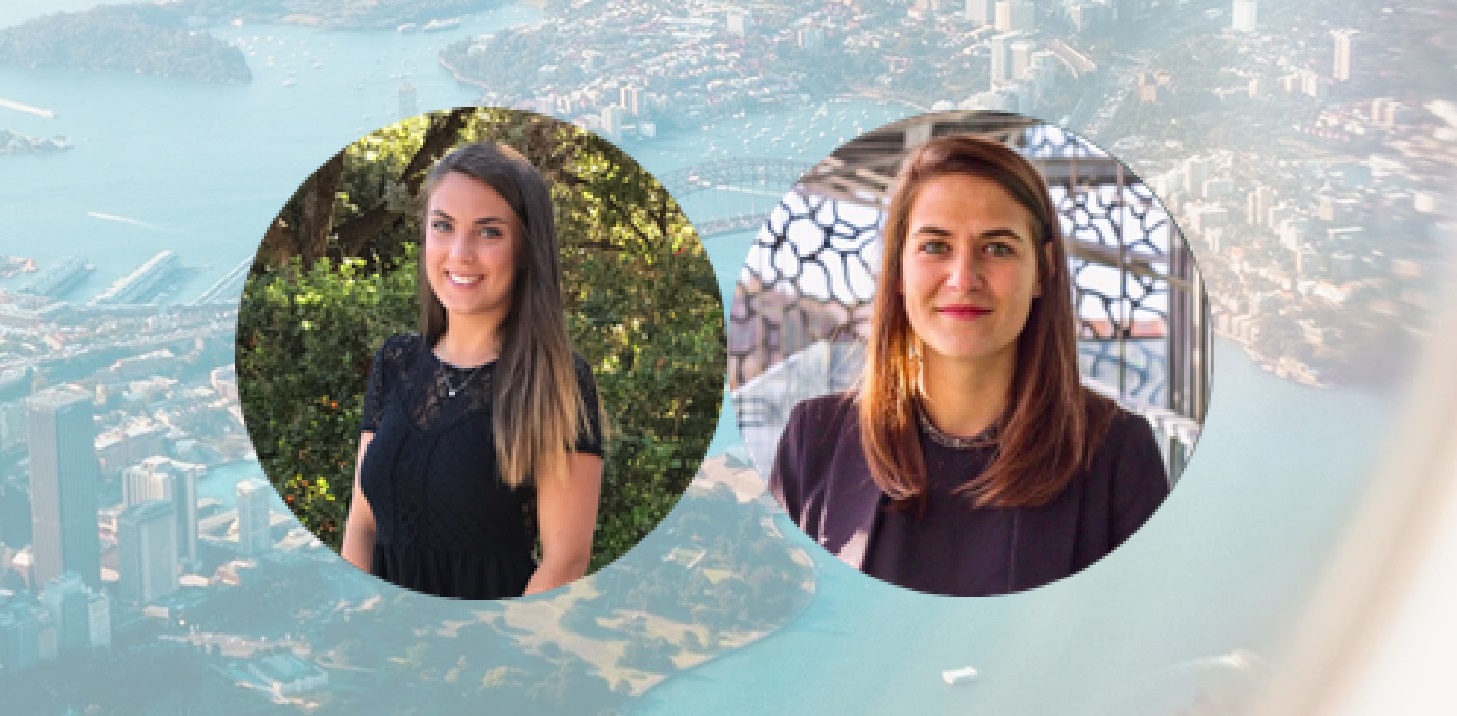 Interview conducted in Singapore by Emma and Manon, KEDGE Alumni Travel Pro-Act students.

FIND OUT MORE ABOUT THE KAT PROJECT
FOLLOW THEIR ADVENTURES ON FACEBOOK
DID YOU GET A PROMOTION, OR ARE LAUNCHING A PROJECT OR A START-UP?