16/10/2020
Meeting with Kedger Rémy Vanderstichelen, recently appointed to head Trainline International!
2013 KEDGE graduate, Rémy Vanderstichelen is now the Deputy General Manager of Trainline International: Europe's leading train and coach app
1️⃣ To begin, tell us about your educational background. What did you study, both before and at KEDGE?
After completing two years of prep classes in economics in Toulon, I entered KEDGE's Master of Management Grande Ecole Programme (GEP) in Bordeaux. My first year there was focused on the core curriculum. From the second year, I took advantage of the ability to personalise my own path, and I chose to take sequences in accounting, management, and finance. The theoretical classes gave me a good foundation before I left to take a gap year at the end of my second year. I went to Paris to work for the accounting firm EY for six months, then went to L'Oréal to gain experience in management control. Once my gap year was over, I had the opportunity to go on an academic exchange to Macau, China.
FIND OUT MORE ABOUT THE GEP AT KEDGE
I was President of KEDGE's Melting Potes international students' welcome association. It wasn't always easy, because the idea is to coordinate projects with people who are also your friends, but it was a great first management experience. We had a lot of responsibilities in welcoming international students (finding accommodation for them, helping them set up bank accounts, purchase student insurance, etc.) and were the liaison between them and the school administration.
2️⃣Tell us what you did after your studies were finished. What positions have you held? What did you learn in those positions?
After finishing school, I started working as a junior auditor at EY in Paris - the same place I had done my internship. I stayed there for three years until the end of my senior year. My plan was to work in finance and to perfect my knowledge, but without closing any doors. After doing auditing, you can do accounting, specialise in transactions, go into management control or internal audits. That job taught me how to organise myself and work with constantly changing teams. It was also my real first professional management experience in which I had to coordinate, teach, and produce at the same time. It was a very rich learning experience.
After that, I joined the Nestlé group as the team leader of the internal auditing department in the Mediterranean area for three years.
Along with my team of four, I audited all the group's factories and head offices in my area. That experience taught me a lot about interpersonal relationships, project management, and corporate governance issues. I finished my time at Nestlé working as a management controller for one of the group's major brands.
RÉMY VANDERSTICHELEN - LINKEDIN
3️⃣ What are you doing now? What is your situation today? What gave you the idea and the desire to do what you're doing today?
I joined Trainline International in September 2019 as Finance and Administration Manager. Trainline is Europe's leading application for train and coach travel. Our mission is to simplify the travel experience for our users. We offer our customers the best prices available, as well as real-time information about their journeys. Our mission is to facilitate access to train and coach travel, thereby encouraging travellers to opt for a more environmentally friendly transport solution.
To give you some figures, we average more than 90 million visits per month, market the offers of more than 270 rail and coach companies, sell tickets to residents of 175 countries in 14 languages, and enable our customers to travel throughout 45 countries in Europe and around the world. Our team brings together more than 600 employees and more than 40 nationalities, including more than 300 travel technology experts and engineers.
I was recently appointed Deputy Managing Director of Trainline International. I will continue to wear my financial hat but am now also going to be working on the company's expansion in Europe, in a particularly interesting context of opening up to the competition. My job will also consist of giving all employees the best conditions so they can continue to carry out their tasks.
4️⃣ What are your development objectives for the future?
We have just launched Récup' Retard in France. Only 27% of customers who are eligible for compensation because their train has been delayed ask for it, either because they don't know how to, or because they aren't aware that they are entitled to it. Récup' Retard, automatically notifies customers when they are entitled to compensation, calculates the amount, facilitates the request, and then stores the discount codes directly in the app.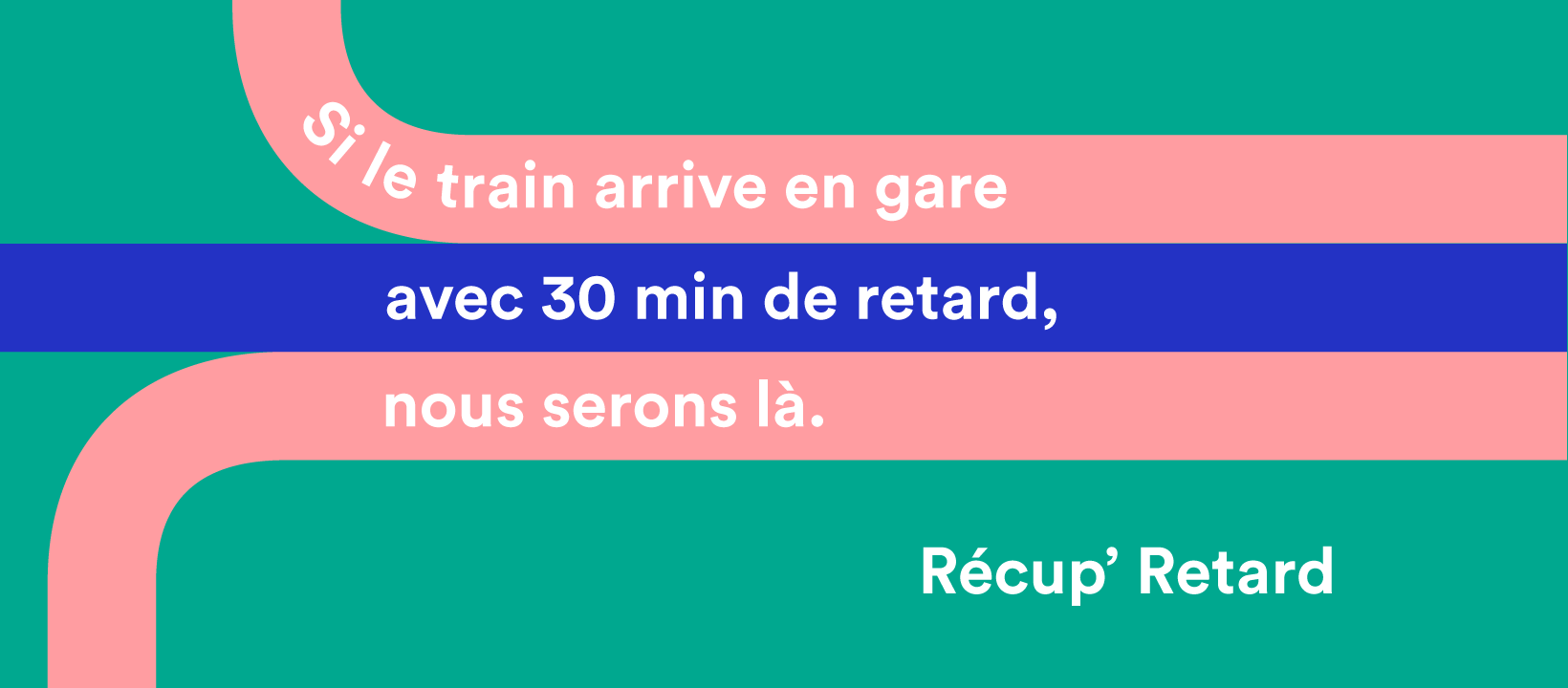 In addition, we are focused on innovation to serve our customers. We will continue to develop and improve the customer experience in our 45 markets through a series of innovations designed to make rail and coach travel easier. Our aim is to always provide the best offers and the most destinations, transporters, and combinations to our customers.
5️⃣ If you were to give advice to any KEDGE graduate who wants to do something similar, what would it be?
Do not be afraid to put yourself in danger. There is nothing better than being inspired by what you do. So if it looks like you are staying where you are out of habit, because of security, and because it lacks challenge, it's imperative that you look elsewhere.
I'd also like to say that working in smaller companies that have a more human dimension is just as rewarding as working in a large multinational. The duties are often more varied, and you gain the responsibility much more quickly.
My years at KEDGE gave me both know-how and interpersonal skills. I acquired the necessary theoretical fundamentals, developed my professional relationships, learned to work comfortably in a group, and learned to work in "project mode".
DID YOU GET A PROMOTION, OR ARE LAUNCHING A PROJECT OR A START-UP?