06/05/2019
Meet Etienne, a Kedger living in Singapore
Our two "KEDGE Alumni Travel" Pro-Act students are currently in Singapore, where they have gone to meet alumni living abroad.
CLASS OF: 2008
POSITION: Head of Business Finance Operations
COMPANY: Lazada
LENGTH OF TIME LIVING ABROAD: Four and a half years in Singapore
INTERVIEW:
Hello Etienne! To start off, please give us a quick introduction.
My name is Etienne Schoettel. I was in the Class of 2008 at the Bordeaux campus. I'm currently the Head of Business Finance Operations in Singapore.
What does your job entail? What are your duties?
I was recruited by RedMart, an online store that sells deli products in Singapore. Its concept was home delivery to clients who have shopped online. The business was bought by Lazada two years ago, which is the equivalent of Amazon in Asia.
Lazada's brings together all electronic goods but not shopping. It is present in six Southeast countries, including Singapore. After the buyout, Lazada left us independent, until a month and a half ago when we merged our offices and applications.
I was recruited as Senior Financial Analyst and my role was to set up the Business Finance Partnering team, which "partners" with the different company departments. Some work with the marketing department, others with the sales force, and some with the HR department. I work with the operations department. At RedMart, our core business is the delivery of at-home shopping, so part of our operation handles the preparation of orders and a second part that covers the delivery logistics
I work with the operations team to define the budget and forecasts. My role is to give them a picture of their performance and costs to date. It's important to make the information understandable for everyone within the company. To do that, we do a lot of financial modelling of the forecasts and costs.
We also consider ourselves a logistics and technological company and are investing heavily in technology. Our delivery system is developed internally, and we have teams of data scientists that work on it.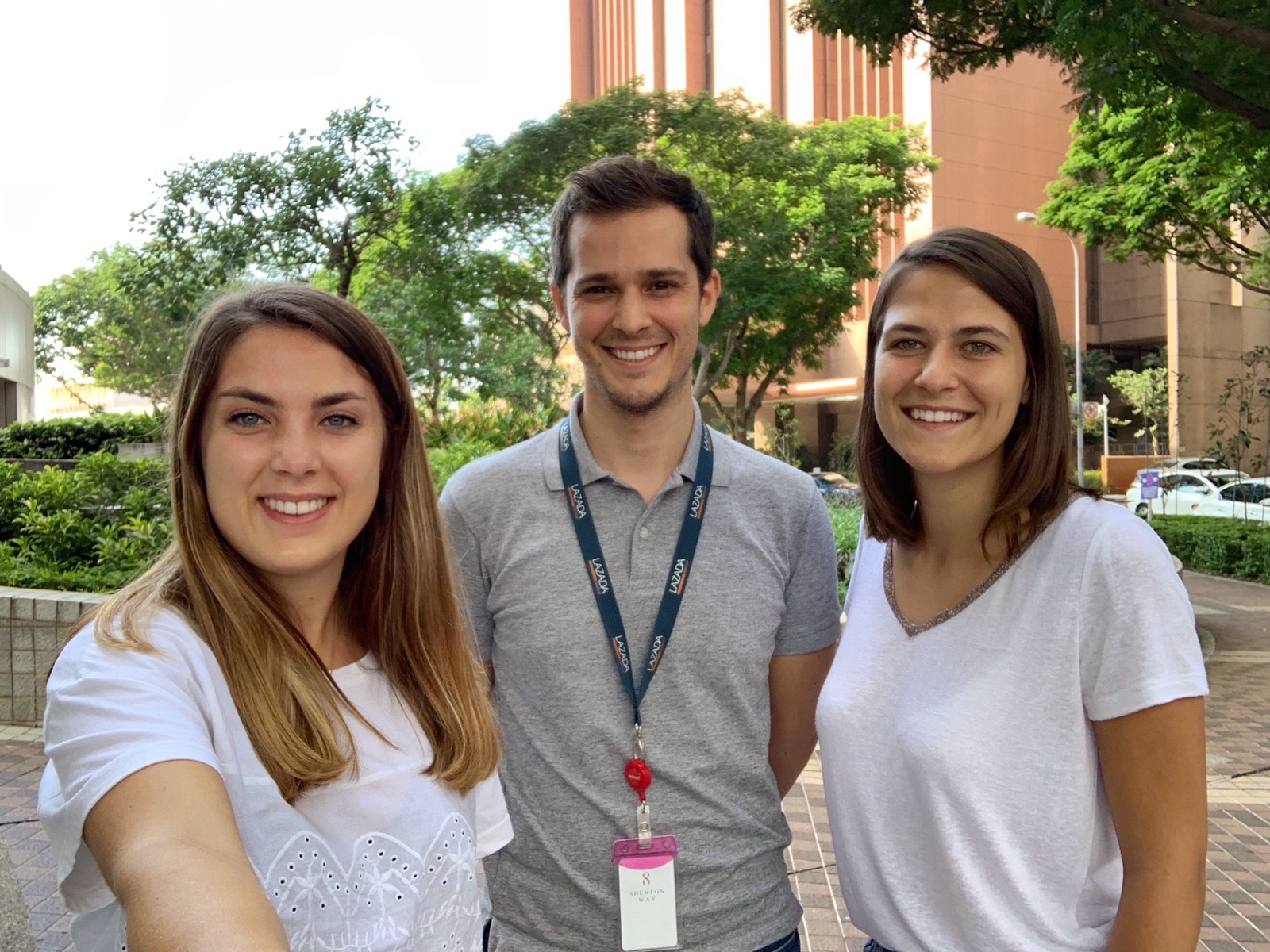 Etienne, with Manon and Emma, KEDGE Alumni Travel Pro-Act students
Tell us about your time at KEDGE? What did you study?
I started at Kedge in 2004. The first year I did general studies, and then I did a specialised Master in Auditing. For my gap year I did an internship at Ernst & Young in advising for more than 10 months. I then returned to Bordeaux for six months, then I left to do a six-month exchange at a partner university in Hong Kong for the end of my studies.
How did KEDGE help you develop and reach your goals?
There were two main aspects. First of all, the auditing path gave me the best possible start to my career. Auditing provides a method and rigor of working that can be used in all other areas. Then secondly, the exchange I had the chance to do in Hong Kong allowed me to have a taste of living abroad. I am convinced that experience is why I'm here today.
How long have you been an expatriate?
I moved to Singapore four and half years ago!
Why did you decide to move to Singapore?
Ever since I left for Hong Kong, I'd always wanted to go to Asia. After three years of doing auditing at EY, and two years of internal auditing at General Electric, I travelled around the world with my wife. When I got home, it was hard to look for work during the summer and I wanted to leave. I called a friend who lived in Singapore and he suggested that I come and look for work on the spot. I did not know Singapore at all, and hadn't gone there during my world tour, so off I went!
In the end it took me six months to find a job from here. The system had been strengthened in terms of expatriate quotas the year I arrived. I was recruited through a recruitment firm, which gave let me go to work for RedMart.
What has been great about my personal experience is that I came to Singapore to work in Asia and in a dynamic atmosphere. I didn't think of doing any extreme experimenting, meaning having a start-up. This experience has been a great revelation for me as I had only worked for large groups up till now. I love the start-up atmosphere; it's very dynamic and I should have done it here in the first place!
Professionally, what cultural differences do you see between France and Singapore?
I'll summarise my answer with a metaphor. I usually have a lot of meetings. At each meeting, I like to count the number of different nationalities around the table. Here, in a group of 15 people, there could be 10 different nationalities. That's a real difference compared to what I would find in France. When you have people from North America, China, Australia, or even Europe, we say that our point of view is different than that of others. When we talk to others, and we want to share our ideas, it as if we are in the minority and we try to put ourselves in the shoes of others. We must to be tolerant and to question ourselves. Being able to work in an international environment is a real strong point of being in Singapore. In Lazada, for example, there are more than 60 nationalities.
Another aspect is the speed at which things move in this startup environment. When you have an idea, you propose it, it is accepted, and it goes forward. There is a culture of proximity between the different levels and you don't feel treated like you're just a number in the company. It feels like you really can add a brick to the building.
What surprised you most about this country?
I am surprised at many things that are related to how the country functions.
For example, the government regulates the number of cars that can be put into circulation. There are taxes when you buy a vehicle, and those taxes vary like a stock price every month depending on the number of cars sold. Those taxes are almost equivalent to the price of the car, and a vehicle here costs almost 2.5 times what it costs in France.
Also, the social housing in Singapore (called "HDB") has quotas. There must be the same proportion of ethnic groups to avoid creating ghettos made up of those from only one origin.
What are your future plans?
I change jobs next month. We are creating a strategy team within the company and I'll take care of that. I'm moving from the purely financial and operations side to something more general. The idea is to think about how RedMart, within the Lazada group, can grow and become profitable, and what strategies to adopt. This new position is very interesting because it deals with all the general issues related to RedMart's activity.
I am very attached to the company I work for and don't plan to leave it. I don't have any date planned to return to France. I really enjoy being in Singapore. My wife, daughter, and I are well settled and don't foresee returning.
Is there another country in which you would have liked to live and why?
My wife and I often think about this question. Many other places are interesting, but in the end, we always end up saying that Singapore meets all the criteria that is important to us. We feel good here!
What advice would you give to a student or recent graduate who would consider attempting such an adventure?
I'd advise that he or she have a plan and, especially, be motivated! Envy is an essential criterion. I'd advise for any student to have an experience living abroad, even if as part of an exchange. In the worst case, if you don't like it, you will really know that it isn't made for you. But that lets you at least give it a try and don't regret not trying.
---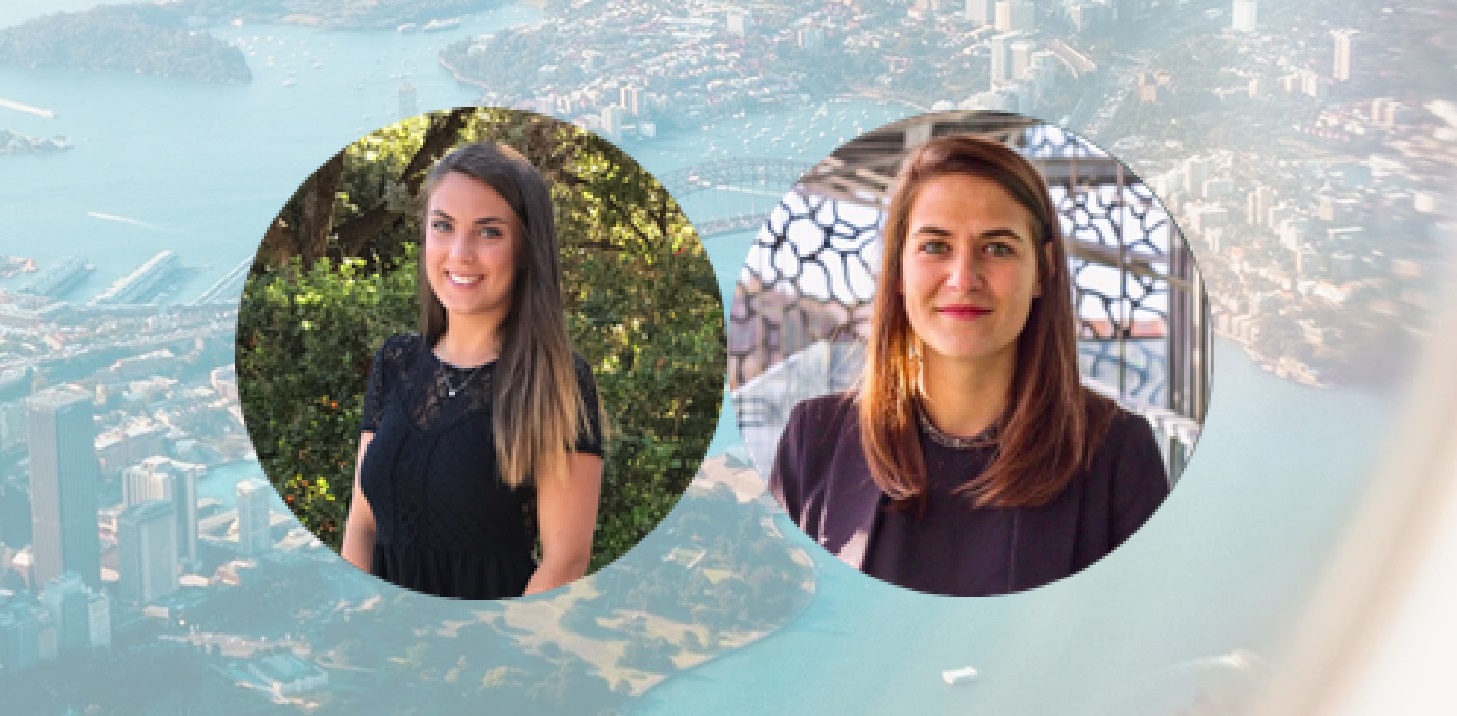 Interview conducted in Singapore by Emma and Manon, KEDGE Alumni Travel Pro-Act students


FIND OUT MORE ABOUT THE KAT PROJECT
FOLLOW THEIR AVENTURES ON FACEBOOK
DID YOU GET A PROMOTION, OR ARE LAUNCHING A PROJECT OR A START-UP?