06/05/2019
Interview - Éléonore, a Kedger living in Singapore
Two "KEDGE Alumni Travel" Pro-act students are currently in Singapore, where they have gone to meet alumni living abroad.
CLASS OF: 2008
POSITION: Co-founder
COMPANY: LIVE WITH AI
LENGTH OF TIME LIVING ABROAD: Seven and a half years in Singapore.
INTERVIEW:
Hello Éléonore! To start, please give us a quick introduction.
My name is Éléonore Ferreyrol. I was in the Class of 2008 at the Bordeaux campus, which at the time was the Bordeaux School of Management (BEM). I've lived in Singapore for five and half years now, and have cofounded "Live With AI", a think tank on Artificial Intelligence.
What does your job entail? What are your duties?
I created the think tank with some others from French Tech, who I met here in Singapore. Last year was the "year of innovation" between France and Singapore. On that occasion, we wanted to focus on the impact of Artificial Intelligence on society and business. Our aim is to bring clear content through case studies that speak to everyone, whether in the health, finance, or transport sectors, for example. In order to achieve this, we've built a community of those who believe that AI has the potential to bring positive changes to our society. This required identifying key people in this field, telling them about the project, and convincing them to join us.
Our first step was to publish a recommendation report. Having had the year of innovation between France and Singapore gave us visibility and allowed us to establish local connections. Our report was formally submitted to the Singapore Minister of Communications on the occasion of the VIVATECHNOLOGY forum in Paris.
We created our Road Map at the end of last year, which defined the actions we wanted to take this year. My job is to identify which topics to explore, from which angles to approach them, and how to bring different points of view. In particular, we have an applied research project on the future of work.
We distinguish ourselves in two ways. We already have a lot of partnerships in France, and are trying to develop partnerships in Singapore and in the region. In addition, we want to build a community made up of different stakeholders. We have start-ups, corporations, people from the academic world, and we work with Singaporean universities.
My role is to talk about our applied research, create an outline, and which issues to address. Our next white paper will be published next September.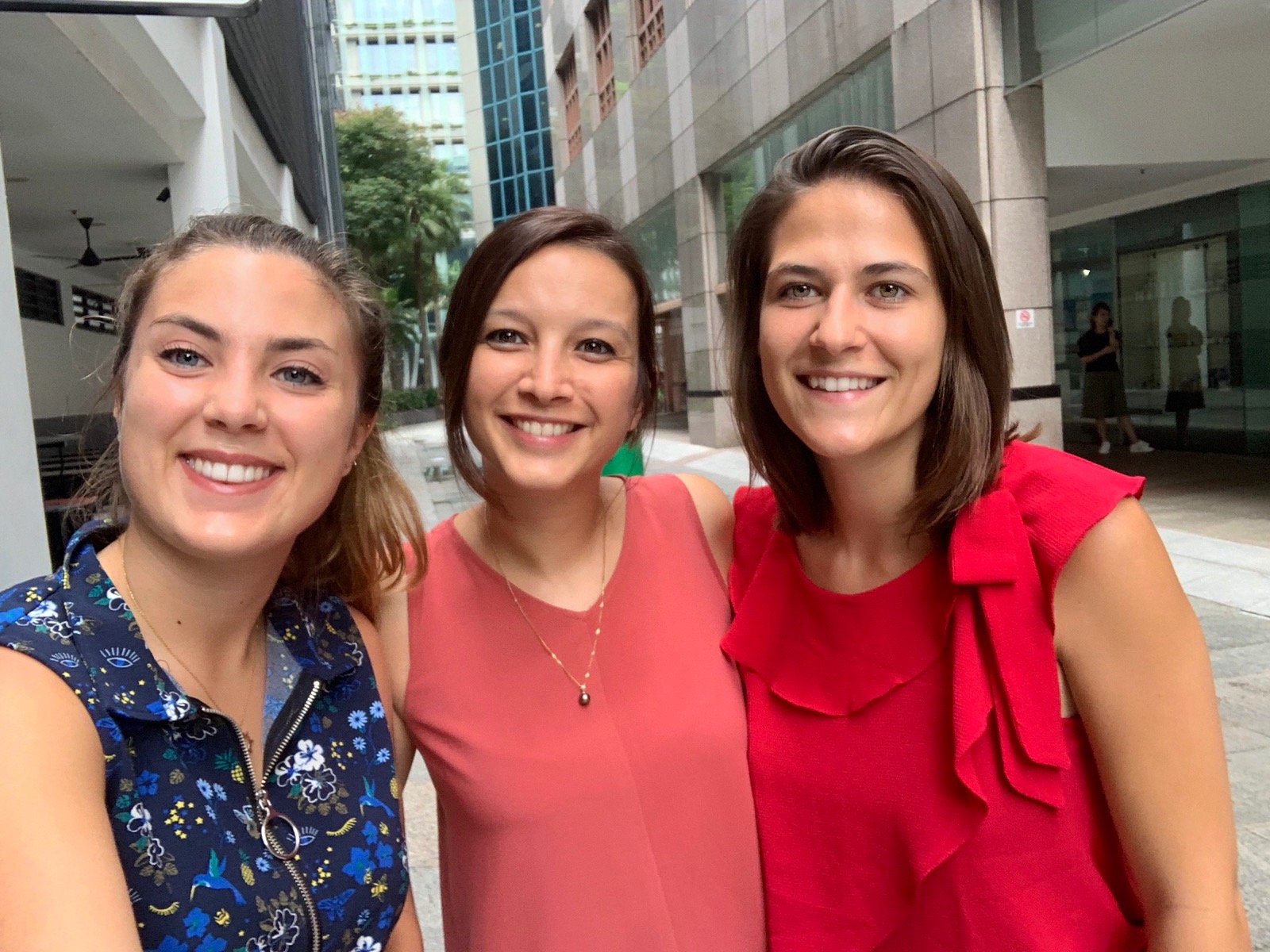 Éléonore, surrounded by Manon and Emma, the two KEDGE Alumni Travel Pro-Act students.
Tell us about your time at KEDGE? What did you study?
I took common core courses during my first year at KEDGE, then I did Master of Finance specialisation in M1. For my gap year, I did a six-month internship at a portfolio management company in Paris followed by six months in the trading room at Société Générale. I returned to Bordeaux for my last year. For the end of my studies, I did a six- month university exchange in Japan.
How did KEDGE help you develop and reach your goals?
At the end of my university exchange, I got an internship at Alstom in its trading room. I applied for the internship, which I found through the KEDGE platform, and started a week later. I was able to move to Singapore with Alstom a few years later.
I think that the school provides students with good tools, and it is up to everyone to develop and exploit them.
Additionally, the school network offers great opportunities. You need to know how to use it. For two and half years, I hosted the Alumni branch in Singapore, and I participated in events in Paris. The cohesion between Kedgers is great. I've also kept in contact with my BDS team of the time, and people from different BDE and graduating classes in France and Singapore. We really make meaningful encounters at KEDGE!
See this post on Instagram 🇸🇬 S N G A P O R E 🇸🇬. . . . . #singapore #marinabay #raflesplacesingapore #financecentre #travel #asia #buildings - Post shared by 𝙺𝚎𝚍𝚐𝚎 𝙰𝚕𝚞𝚖𝚗𝚒 𝚃𝚛𝚊𝚟𝚎𝚕 (@kedgealumnitravel) on 4 May 2019 at 9:07 AM PDT
How long have you been an expatriate?
I've been in Singapore for five and a half years. Before that, I did a university exchange in Japan, and was in Manila, the Philippines, for two months.
What were your reasons for moving to Singapore?
From the beginning I wanted to come to Asia. I worked for Thomson Reuters, and there were opportunities in Hong-Kong, Bangkok, and Singapore. In terms of business, there is a lot of activity in Asia.
I have family in the Philippines who work a lot with Singapore and Hong Kong, and they told me that the people are always enthusiastic and smiling. It's very positive, and makes you want to take on new challenges! Then Alstom offered me a post in Singapore, so I took off!
Professionally, what cultural differences have you noted between France and Singapore?
When I first came to Singapore there was nothing surprising. Over time though, I realised that there are wide cultural differences.
First, the "codes" in the matter of communication are very different.
Next, my experience is that management is different with the Singaporeans. We don't motivate people in the same way. For example, if you entrust a job to a young French person without going into too much detail on how to do it, he or she will feel empowered and be motivated. In contrast, young Singaporeans prefer to be given a set of specific tasks, with clear instructions, and an identified process.
What surprised you most about this country?
There are three things that struck me. The first was to see people in suits and ties eating with their fingers in the "food court". The second thing that shocked me was the consumption of plastic bags. When we go shopping, we end up with a huge collection of bags! It's impressive! The last thing is the use of air conditioning. For a city that is very focused on sustainable development, all the shopping centres and offices are very cold.
See this post on Instagram - 🌏 2nd step: SINGAPORE 🌏 We arrived at the second destination of our journey. We are in Singapore from 22 April to 7 May 2019! 🇸🇬. . . #singapore #asia #welcome #roadtrip #travelproject #beautifulplaces #enjoy #mosquee #buildings #nature -Post shared by 𝙺𝚎𝚍𝚐𝚎 𝙰𝚕𝚞𝚖𝚗𝚒 𝚃𝚛𝚊𝚟𝚎𝚕 (@kedgealumnitravel) on 26 April 2019 at 9:50 PDT
What are your future goals?
My goal is to join a start-up that works in the field of artificial intelligence. I would like to find a company that links Asia and Europe, then, perhaps, return to Europe someday.
Is there another country in which you would have liked to live and why?
I would love to live in Hong Kong. It is a very vibrant city and the atmosphere in the city is very lively! There are many animated bars and a wide variety of cuisines. I love food and love to try new things, which makes me one of my favourite destinations!
If you had to do it again, what would you change?
I wouldn't change anything because each of my professional experiences has brought me a lot. For example, Alstom allowed me to move to Singapore, Thomson Reuters allowed me to meet my husband... . Being in Singapore has given me the chance to meet people with very varied backgrounds, which has inspired me a lot, including moving from the corporate world to the startup world.
What advice would you give to a student or recent graduate who might consider trying such an adventure?
There are French networks in every city and country. You must identify them before leaving and ask relevant questions to gather as much information as you can. LinkedIn works a lot too, especially in Singapore. I say that you must dare to go. There are many people there who are looking for opportunities, which can go very quickly, and it is easier to find work if you are already abroad. You've got to dive in!
---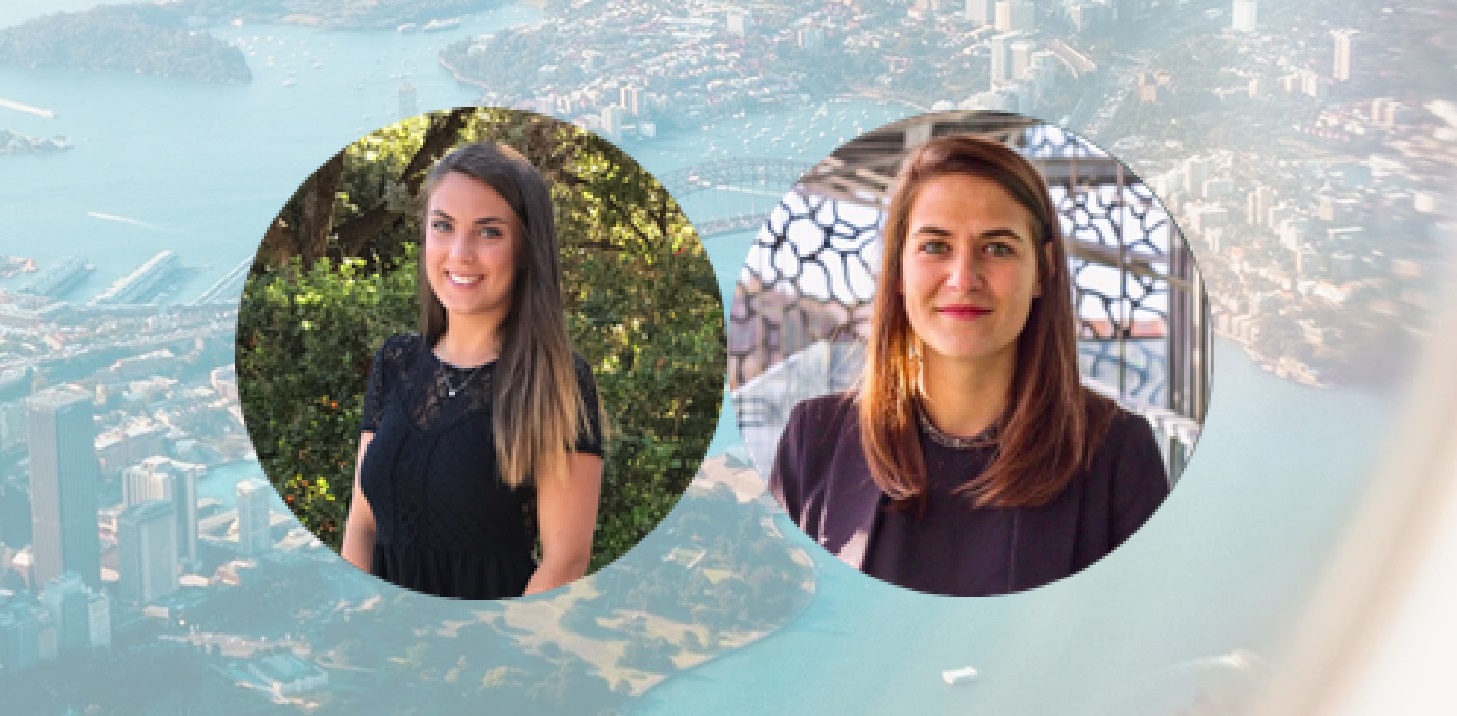 Interview conducted in Singapore by Emma and Manon, KEDGE Alumni Travel Pro-Act students.


FIND OUT MORE ABOUT THE AT PROJECT
DID YOU GET A PROMOTION, OR ARE LAUNCHING A PROJECT OR A START-UP?