16/05/2019
Carole and Guillaume, two Kedgers living in Singapore
Two "KEDGE Alumni Travel" Pro-act students are currently in Singapore, where they have gone to meet alumni living abroad.
Hello Carole, hello Guillaume! To start, please introduce yourselves.
Carole: My name is Carole Delion. I'll be graduating from KEDGE next June. I attended the campus in Bordeaux. Currently, I'm a counter and merchandise buyer with LVMH Perfumes and Cosmetics in Singapore.
Guillaume: My name is Guillaume Lepoutre. I'm also going to graduate from KEDGE Bordeaux next June. I work for Décathlon in Singapore as an Offer and Supply Sport Leader.
What does your job entail? What are your duties?
Carole: I work with six different independent brands: Dior, Guerlain, Givenchy, Fresh, Benefit, and Make Up For Ever. My job consists of buying the counters, meaning everything that makes up a boutique for all the brands of LVMH Perfumes and Cosmetics. For each brand, salespeople negotiate sales areas or shops for architects to design. My role is to call a tender with the architect's drawings and manage the panel of suppliers. After selecting the supplier who will manage the project, we begin production and take care of the entire installation.
On the merchandising side, I work mainly with Dior and, a little bit, with Guerlain. I mainly take care of pop-ups and temporary counters, and I also take care of small local productions for Dior (POSM, POS/PLV, GWP, etc.).
Guillaume: I'm in charge of football throughout the South East Asia Zone for Offer and Supply. For the supply side, my job is to select all the football products we will offer in- store in all of our 30 stores in Southeast Asia. In order to do this, I try to adapt to the needs and particularities of the area, while taking into account each country's financial, logistical, and legal constraints.
As to the supply part of my job, I'm in charge of the supply of our Southeast Asia stores. That means that I have to anticipate and forecast sales to in order to provide the ideal level of stocks in stores and warehouses throughout the year. I'm in contact with a lot of individuals to handle these tasks, such as production managers, logistics, product engineers, merchandisers and, especially, department managers.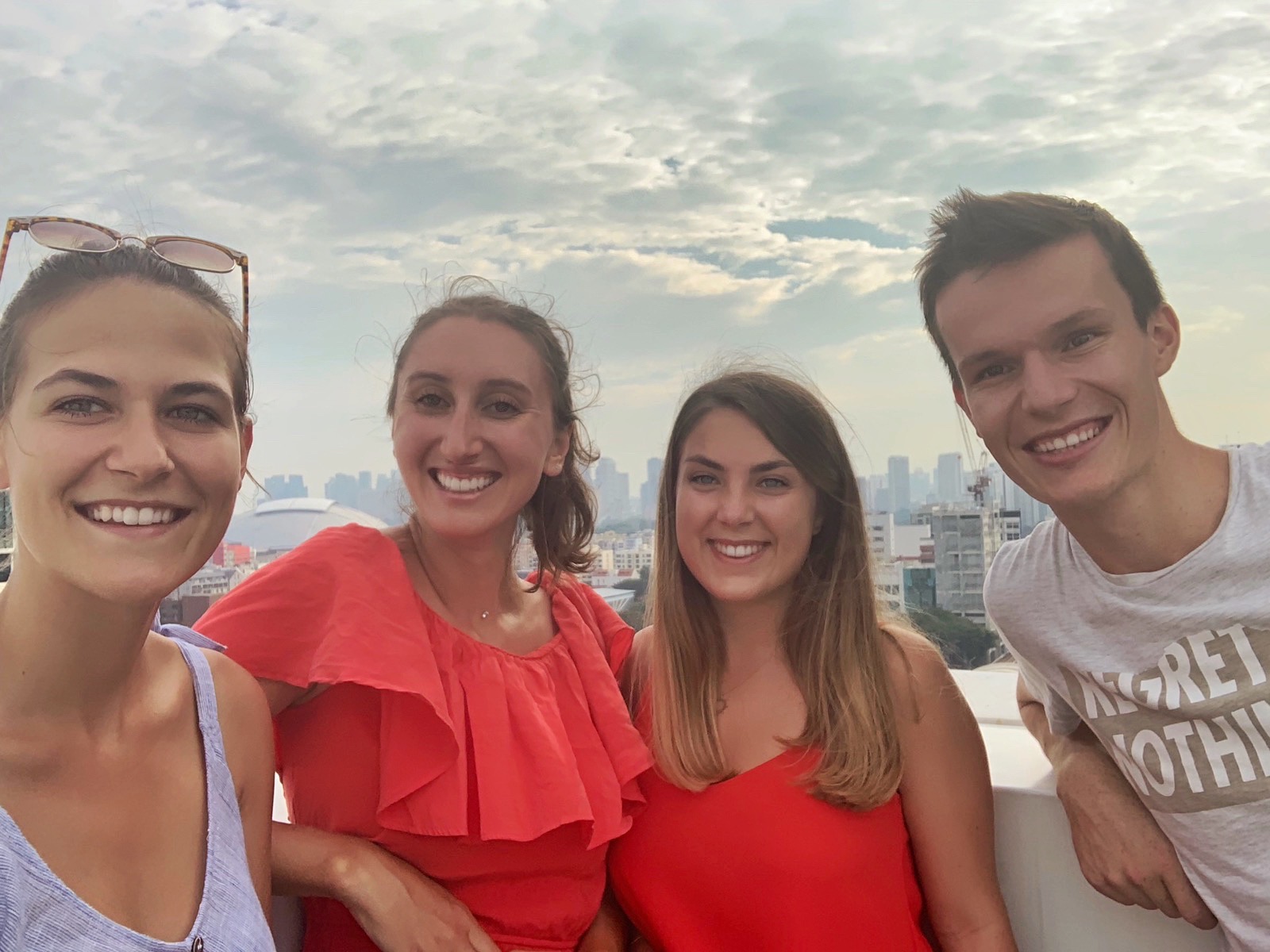 Tell us about your time at KEDGE? What did you study?
Carole: Before I began going to KEDGE, I did a prep for ECS. My first year I took general courses, and then I specialised in buying for my Master's. During my gap year, I had my first internship at Parfums Christian Dior in Orleans as an indirect buyer. The post was centred on purchasing machines and other needs for the production site. I was also in charge of buying marketing studies for LVMH Research, which is located at the same site as the factory. I did the second internship for that gap year in Luxembourg at Mahle, an automotive supplier, as a purchasing assistant for compressor units. I then did my Master 2 work-study at Parfums Christian Dior in Paris as counter and merchandising buyer for the whole world, except for Asia, which I currently manage in Singapore. I was fortunate to be able to arrange my alternation in a way that I was able to do a four-month exchange at a partner university in South Korea.
Guillaume: Like Carole, I came to KEDGE in L3 for my first year and took general courses. I chose to do a customised Master programme where I could pick the subjects I wanted. For my gap year, I did my first internship at Hilti as a junior business developer. I linked that to my second internship, where I was in change management at ArcelorMittal in Luxembourg. I worked in-house and my goal was to migrate to a computer programme and train everyone how to use it. After that, I attended a partner university in China for four months. When I came back, I was able to do a six-month end-of-study internship in Paris at Wabel as a business developer.
How long have you been an expatriate?
Carole: We've been in Singapore for six months; we arrived on the 1st of November last year.
What were your reasons for moving to Singapore?
Carole: Dior offered me the position!
Guillaume: We've wanted to go abroad for some time. When we finished our studies, we actively looked for work in some cities like London, Madrid, and Amsterdam but without really finding anything that we liked much. When Carole received the offer for Singapore, we didn't know the country and had never thought about it. It was only after we talked with others who had done it that we really considered doing it. Personally, I had just started a graduate programme in Paris at a big international company, but the call to move abroad was stronger, and we decided to take the leap together. I arrived here without a job, and it took me a month and a half to find one. In the end, everything went super well!
Professionally, what cultural differences have you noted between France and Singapore?
Carole: Singaporeans work very fast and very well, and they can handle a lot of work. Nevertheless, from what I have seen so far as a French person, it's easier for decisions to made, which sometimes leads to positions with higher responsibilities for expatriates. Certainly, because I work in a French company, it's easier to communicate with headquarters if the people who communicate on the strategy in Asia also speak French.
Guillaume: I think it depends a lot on the company. For example, Décathlon has a very strong internal culture! The personality of employees plays an important role in recruitment at Decathlon. We try to achieve a certain harmony among all our employees, and this goes for all the countries where the group is present. So, I haven't had any real cultural shocks at the professional level, but it is true that we don't always have the same way of thinking or tackling challenges. Without making generalities, I would say that we are more open in terms of improvisation and more able to take a step back on the management of certain projects. On their side, most of my Singaporean colleagues stand out for their ability to look ahead and organise their workload. It's really nice to work with them, and the combination is perfect.
What surprised you most about this country?
Carole: Their medium- and long-term vision! It's developing very fast and is incredible. As far as cons - the consumption of plastic bags and, regarding waste management, there is very little recycling. For such a developed country I find it shocking.
Guillaume: What impresses me is the harmony they seek to create in the country. They do everything so people can live and mix together. The country has really managed to combine business and well-being. The city is extremely dynamic, but not too stressful. There are a lot of parks, sports complexes, and art, but above all, everything is extremely accessible and free. When you come from a Europoean country where everything is marketed, it's impressive. I'd also mention security. It's a very safe place where we live peacefully without fear or stress.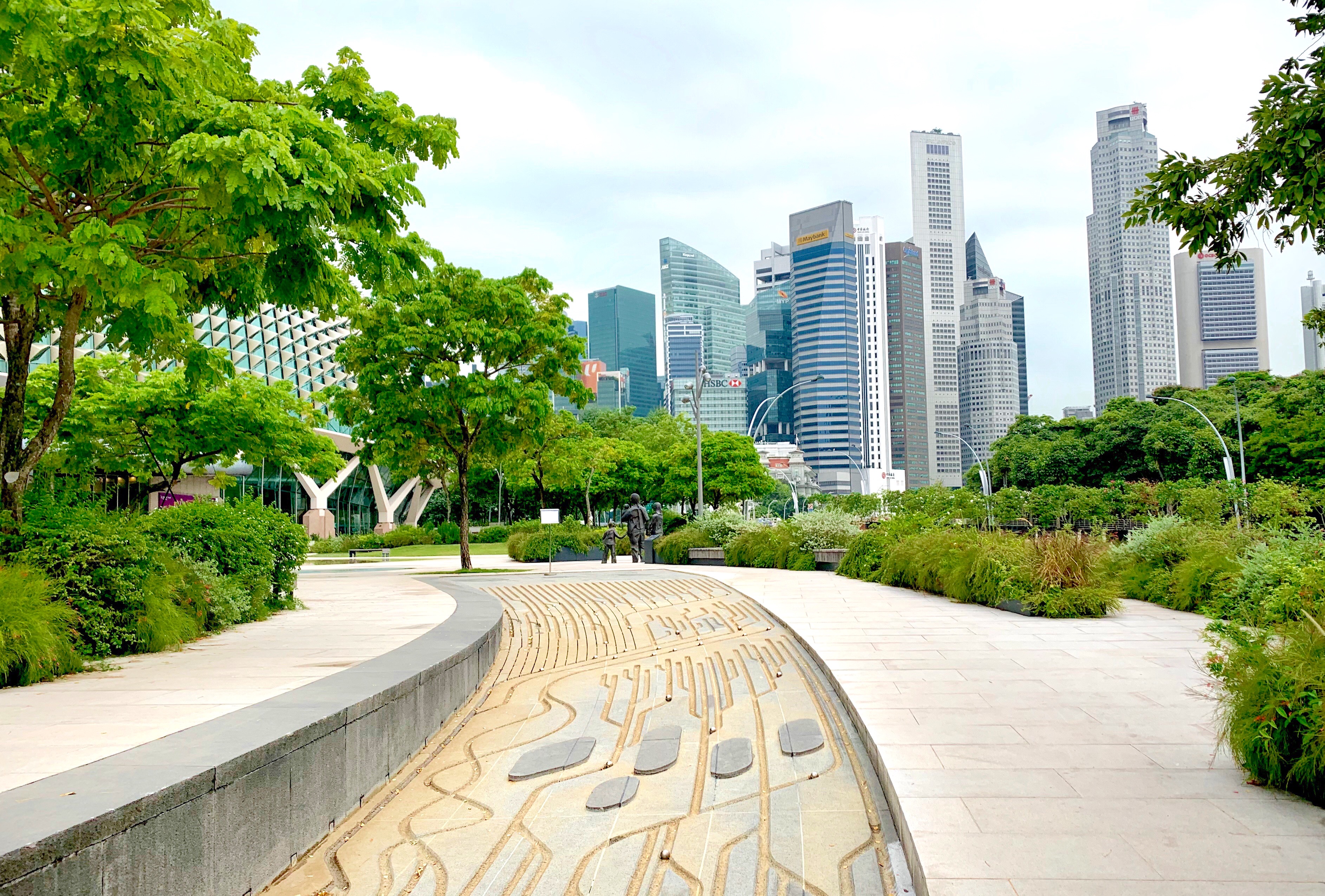 What are your future plans?
Guillaume: We'd like to stay in Singapore for two or three years so that we have any regrets and so we can take full advantage of the city. Professionally speaking, it's also valuable to have such a great international experience.
Carole: After that, if we have to go anywhere, it'll either be Paris – to go back to France - or London.
Is there another country in which you would have liked to live and why?
Carole: London or Madrid!
Guillaume: We've said that if we want to continue to live abroad, it would be better to be a bit closer to France. London is a city that is dynamic enough and is somewhat similar to Singapore, which appeals to us!
If you had to do it again, what would you change?
Carole: I'd have like to have gone to an engineering school. My aim is to advance in the position of a buyer-developer. I really like the technical aspect, and would like to know materials better. An engineering school would let me have me the same positions, but with more technical knowledge.
Guillaume: I'm very happy with my professional background and what I've accomplished up till now. If I had to redo something, I certainly wouldn't change much, I am very happy to have been able to cover many different subjects over the course of my studies.
What advice would you give to a student or recent graduate who might consider trying a similar challenge?
Guillaume: Inform yourself beforehand. In general, everything is done by networking when you live abroad. I've not heard of many people finding positions via spontaneous applications, so put out as many feelers as possible. After, if you are interested in moving to a specific country, you just have to go there! The trigger that finalised our decision to leave was to talk with people who were living here.
Carole: It's important to get both positive and negative opinions of the place you want to move so you don't have any bad surprises when you get there. Also, having opportunities before leaving is good. People often return to France because they haven't found a job when they were there, which can be demoralizing, so it's good to prepare and do your research before you leave!
---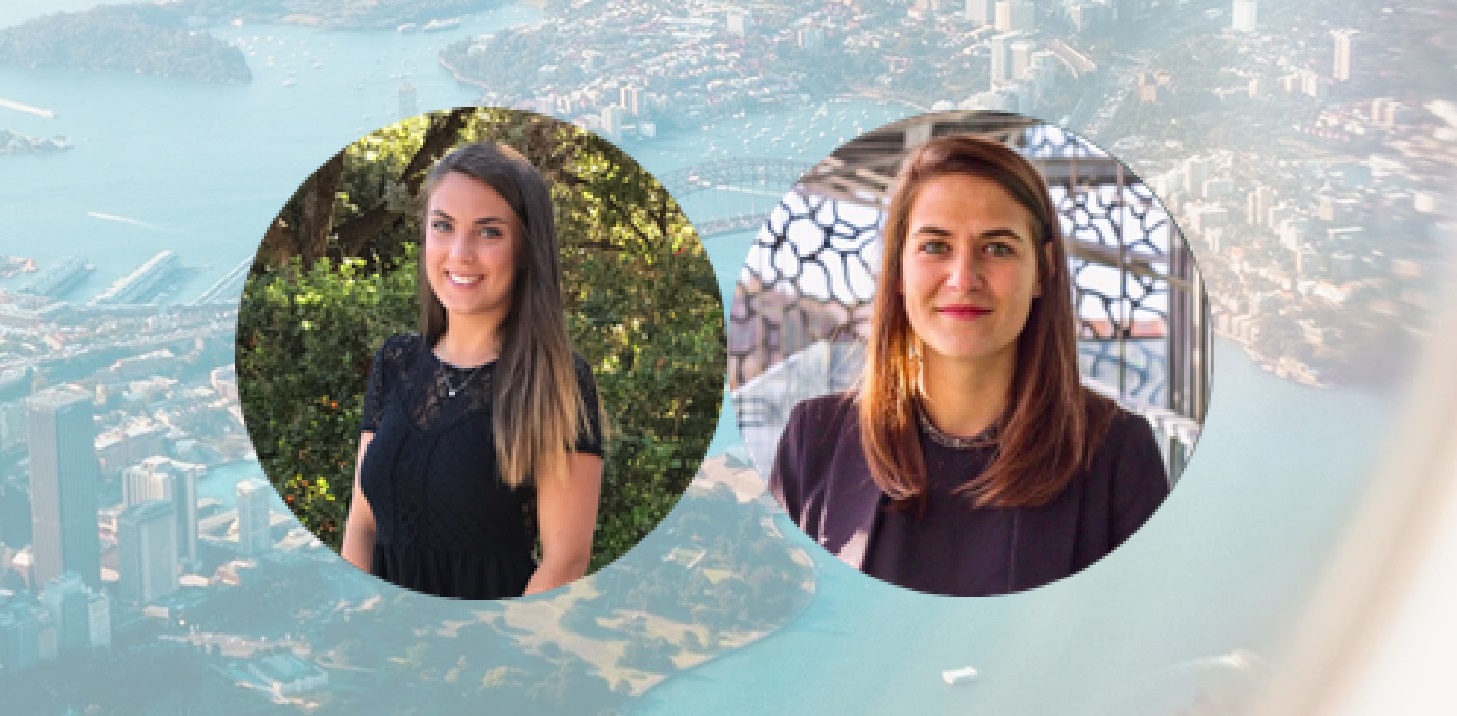 Interview conducted in Singapore by Emma and Manon, KEDGE Alumni Travel Pro-Act students.

FIND OUT MORE ABOUT THE KAT PROJECT
FOLLOW THEIR ADVENTURES ON FACEBOOK
DID YOU GET A PROMOTION, OR ARE LAUNCHING A PROJECT OR A START-UP?