06/11/2018
A Kedger creates a clothing brand that showcases women's entrepreneurship!
A 2010 KEDGE graduate, Justine Chrétien has started "Good Old Days", a Rock-themed clothing brand.
After two years of prep school in the Paris region, Justine Chrétien began at KEDGE BS in 2007. During her three years there, she specialised in entrepreneurship and creative industries. Justine has wanted to create Good Old Days since she was 15. After leaving our school, she attended a school of fashion design so she would get two different degrees under her belt, which would subsequently let her create her own brand.
When she finished her schooling, Justine held numerous internships in the fashion industry in order to specialise and improve her skills. She worked a few months in London as an Assistant Fashion Designer at Faustine Steinmetz to improve her English before going to work for Etam Lingerie as an Assistant Fashion Designer and to receive training in the software needed for the job. After that, Justine went to work as a Buyer Assistant at Balenciaga group in the fabric sector, and finally completed her internship phase as a Product Manager Assistant at APC.
In October 2015, she became Fashion Designer and Product Manager for the clothing brand 1et1 font 3 (1 and 1 make 3), and was in charge of the creation, development, and production of the collections. "All these experiences taught me the different steps necessary to develop and produce a collection, and led me to the profession that has really shaped what I'm doing now," she says.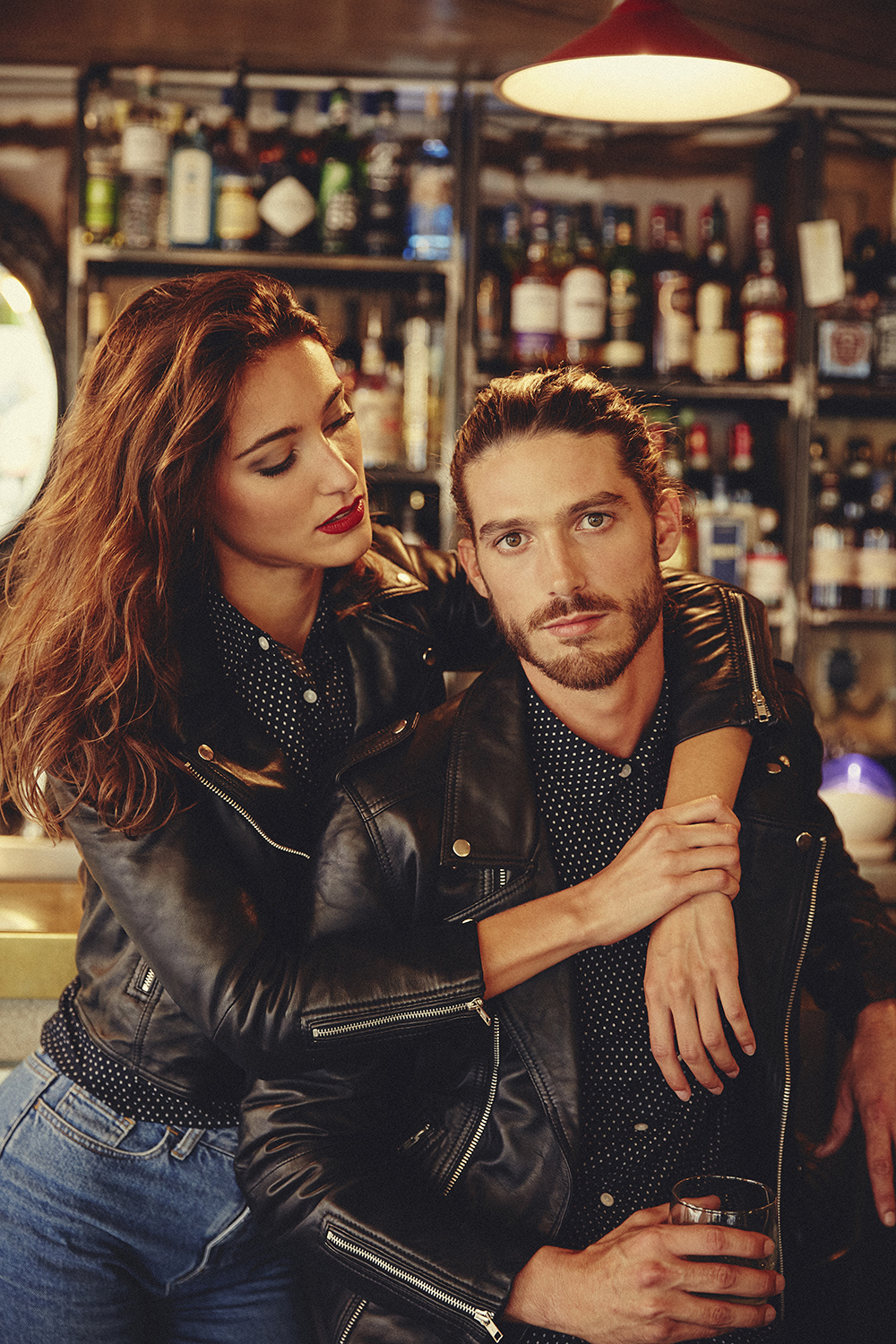 Now, Justine Chrétien is the creator and co-founder of the online concept store and the Good Old Days clothing brand that she created in September 2017 with her partner Caroline Rasse. Fascinated by music, and especially of Rock, she had the idea of creating "a unique place where the worlds of fashion and rock would mix through selling my own creations, other little-known brands, and second-hand clothes that I've gone bargain-hunting for - all this around a bar and concerts - obviously rock ones".
"What has always interested me is the correlation between fashion and rock that have always been linked to me," she adds. It's why the premise of Good Old Days appeared to be obvious fifteen years ago.
Good Old Days, which currently exists only in web format, offers the Good Old Days brand, little-known rock brands, second-hand clothing, a magazine, and a monthly playlist.
Support the projet!
Good Old Days has just launched its first Crowfunding campaign via the Ulule platform! "We are counting on your support and sharing to support Good Old Days, the independent clothing brand that highlights women's entrepreneurship! We all have a Rock side in us; Make it stand out in your style!"
DID YOU GET A PROMOTION, OR ARE LAUNCHING A PROJECT OR A START-UP?