19/07/2018
A KEDGE Alumnus modernises the insurance market and launches Moonshot!
2012 KEDGE graduate, Emilien Matte, co-founds Moonshot-Internet, an InsurTech that aims to revamp the insurance market with a digital twist.
To begin, tell us about your educational background. What training did you have at KEDGE and before attending KEDGE?
I had always wanted to work in marketing or communications. After I got my BAC ES, someone told me about a bachelor's programme at KEDGE. I spent three years at the Bordeaux campus specialising in marketing and negotiations. During which I gained a solid knowledge of marketing, communications, and economics. I quickly understood that we weren't simple students, but they were preparing us to be future professionals. The professors didn't speak to us as students, but rather as their equals. It is really gratifying! It's not like the teacher/student relationship you have in high school by far. I was also able to spend time abroad (I spent 6 months at a campus in England) and had my first internships. It's truly thanks to KEDGE that I am where I am today. I have fond memories of the certain professors and lecturers who left their mark on me by their personality and their desire to pass on knowledge.
Tell us about your path once your studies ended. What positions have you held? What did those positions teach you?
With bachelor's degree under my belt, I passed the Tremplins exam to get into another business school. I had the chance to work for a year and a half for the Randstad Group (internship and gap year) as a Digital Projects Manager. This first experience let gain exposure to the business world and to meet one of my mentors (Stéphane Bolleuar) who taught me everything. I learned how to grow and to assert myself in new environments and, especially, I learned to believe in my abilities and use that what I learned during all my years of schooling. I developed a liking for digital and project management when I worked hand in hand with IT teams and agencies on a project to completely overhaul the company's website.
I also had my end-of-studies internship with Société Générale Insurance as a Head of Project Innovation in the R&D and Innovation Department. I started when the department was just being created, and we had to structure it like a small startup! We had to persuade the company to explore new product leads or business models. In addition to working on innovative projects, we also had the job of disciplining and raising employees' awareness of the culture of innovation. I met another of my mentors (Alexandre Rispal) who gave me a taste for the insurance sector (if that's possible) by having me work on totally new projects, such as Connected Insurance (home, car), Agile Methods, or SCRUM.
Once again, I was working with developers to develop a connected driving app for Android and iOS. I also worked on blockchain projects or artificial intelligence projects.
It was with Alexandre that I started working on a new idea: Moonshot-Internet.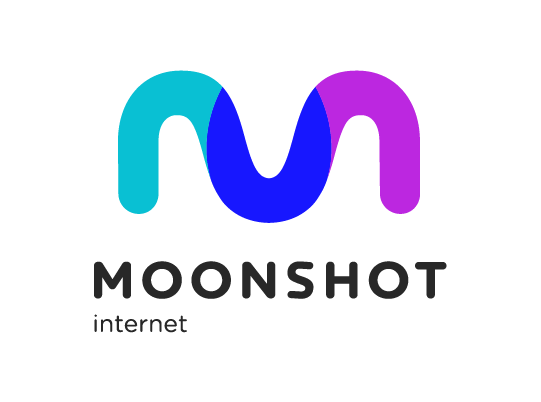 Tell us about Moonshot-Internet. How did you come up with this idea?
During my internship with Alexandre (who was the Head of R&D and Innovation), we began to study the replication of the Rocket-Internet model (a German studio startup) applied to finance/banking/and insurance. The idea was to copy the best services that were already on the market. Naturally we became interested in a Chinese Insurance Tech) – Zhong An (rated the No. 1 Fintech in the world by KPMG) and began to study the feasibility of applying this model in Europe. We met with and persuaded several internal decision-makers (our future sponsors) who gave us the confidence to carry out the project starting from scratch. Every three months we gave a status report, facing the possibility that the project could end at any moment. I've never really known a "traditional" work environment. I've worked on an innovative driving app and on the creation of a startup with an international dimension (we have partners in China and on other continents). I couldn't imagine a better first experience!
I had the chance to work in rich and varied fields that were not always related to my training - the choice of IT systems, the negotiation of legal contracts, the preparation of investment files - which sometimes made me seriously doubt my professional abilities and my future! I felt like I was totally at odds with who I was, and with what I had learned. I felt like I had knowledge on many subjects but didn't know any in-depth. I now know that was really fortuitous to have been exposed to various subjects, especially those that were out of my comfort zone!
I co-founded Moonshot-Internet with Alexandre Rispal and Nicolas Serceau. Moonshot-Internet is an InsurTech (a contraction of insurance and technology) that develops insurance services and products for e-commerce (travel, goods, glasses, neo-banks, etc.). Our IT system allows us to create these products within 30 to 90 days, which we deliver through an API (an end code that integrates easily no matter what site or partner application). We wanted to rethink the way insurance is perceived and consumed by making this a core service of the system. For example, if you subscribe to our insurance for delayed flights through one of our partners, we automatically detect when your flight is delayed and send you an access code so you can wait in a lounge until your plane takes off. It is no longer the consumer who comes to his insurer by filling out several forms. It is Moonshot-Internet that comes to the end consumer by offering a tangible service at the right time. The idea came up over coffee with Alexandre. We wanted to revolutionise the insurance industry and the way it is consumed. We started working on the project at the same time as working our respective jobs. We presented our idea externally to raise funds and we saw that the idea pleased the market. We finally took the part of the intrapreneurship because we realised that the successful InsurTechs were closely linked to an insurer while retaining autonomy of operations.
With Moonshot-Internet, I take care of digital communications. In other words, I manage anything related to social network, design, brand content, the website, or media relations. I also work directly with and teamed with Alexandre (Moonshot-Internet's CEO) on brand strategy and preparation for interviews and meetings. I'm also on Moonshot-Internet's Management Committee. I'm the youngest member of the committee and proudly represent the millennials among the "old" 35- to 40-year-olds. (Those to whom I'm referring to will appreciate this!)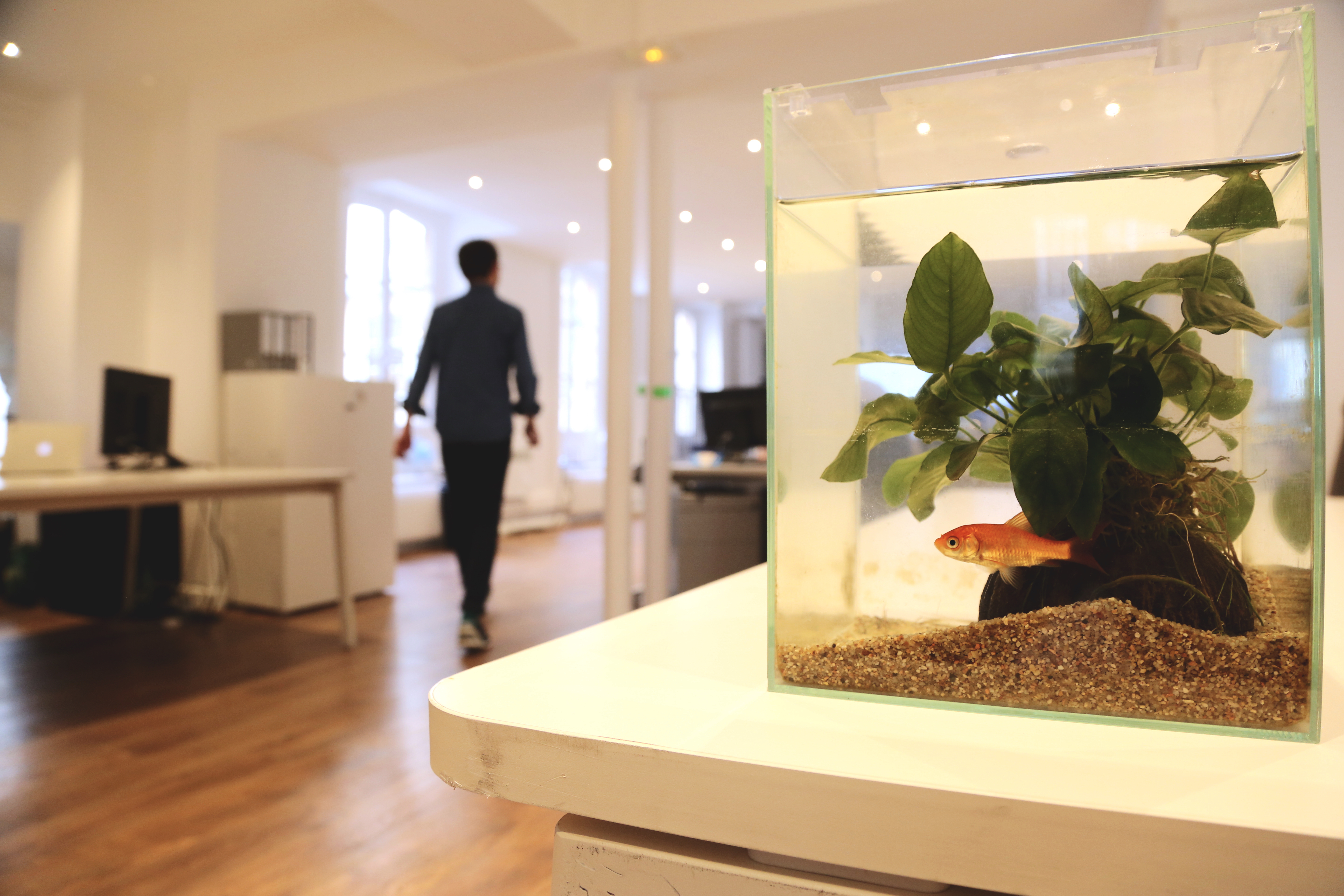 If you had to give advice to KEDGE graduates and students?
I believe that Steve Jobs (I'm a huge fan!) summed up my thoughts perfectly: Stay Hungry ,Stay Foolish. The creation of Moonshot-Internet has not always been easy and contrary to what people think, creating a startup is not just about wearing a cool t-shirt and playing table football. I think it's a real frame of mind, and it's not for everyone! We have gone through phases of doubt, discouragement and self-questioning (even today!) But it is important to surround yourself with good people who constantly help you to go beyond, to question yourself to learn new things, and improve every day. I am never satisfied, which I see it as a quality. I always try to surpass myself and always put in more!
Anything you want to add? Any messages to pass on?
We are currently in the running for the RB Innovation Award from Revue Banque. We would appreciate it if you would all vote for Moonshot-Internet!
Additionally, we would be pleased to introduce you to Moonshot-Internet if you want to offer contextual insurances on your e-commerce site (travel sector, goods trading, neo-banks, entertainment ...)!
Find out more:
DID YOU GET A PROMOTION, OR ARE LAUNCHING A PROJECT OR A START-UP?