Geneva : KEDGE Alumni Wine Tasting (1st semester)
Of all the international branches of KEDGE Alumni, that of Geneva is undoubtedly the largest and most active. So much so that their managers have decided to organise KEDGE Alumni Wine Tasting courses, a programme devoted to oenology!
Formed more than 10 years ago, the KEDGE Alumni Branch of Geneva has rapidly become the most active of the communities of former KEDGE students, after the branches of Paris, Bordeaux, and Marseille. It's grown so much that today this community is large enough to be allowed to have a committee dedicated to oenologie and managed by Lionel Rosnet.
READ LIONEL'S INTERVIEWSEE THE FULL PROGRAMME
---
Format and enrolment:
Enrolment is per semester
There are 4 sessions per semester (8 sessions a year)
Sessions take place on the 2nd Thursday of each month between 7 and 9 pm
If you miss a session, you can replace it with a session during the next semester
A special tasting party will be held each year, free for those enrolled both semesters (there will be a fee for others)
Enrolment for the 1st semester is now open via this page! To register, simply click on the "register" button and follow the instructions.
Topics for the 1st semester
19/09: Swiss wines
10/10: Italian wines
14/11: Spanish wines
12/12: French wines
Are you still hesitating?
Discover the complete description of the club (concept, contents, desired results, and annual programme)!
SEE THE KEDGE ALUMNI WINE TASTING PAGE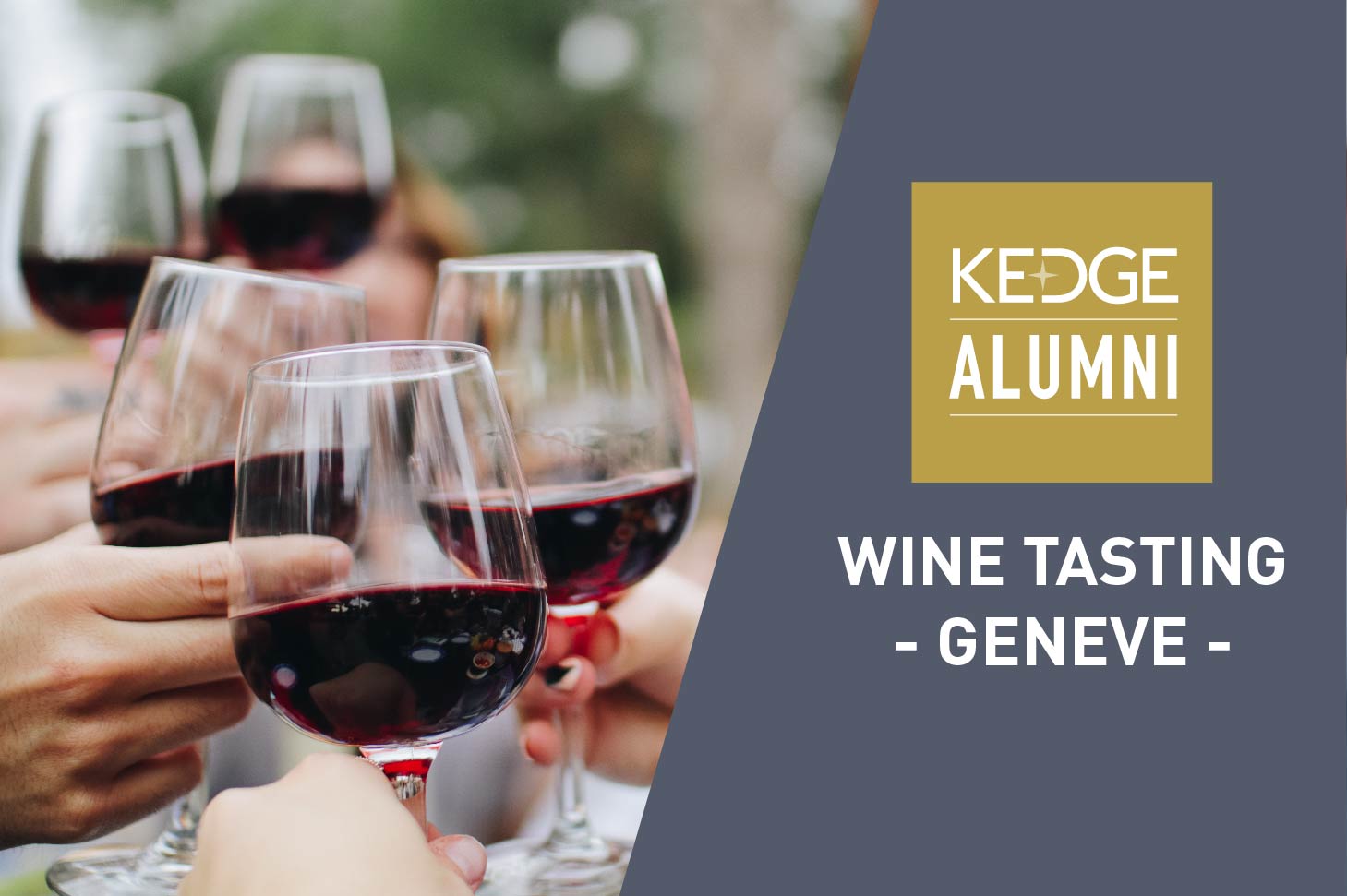 Tamila CHAOUCHE

Working in Market Finance, I am responsible for developing and managing portfolios of institutional investors and private clients across Switzerland and the wider international market. Along with Vincent and Lionel, we make sure that the Kedge Business School Alumni club of Geneva keeps discovering and shares what our beautiful city and its surroundings have best to offer!

Email :

Vincent LEFEBVRE

Banking professional specialized in managing operations, leading innovation & change management, and influencing skills to deliver on the program. I am also responsible of the Kedge Business School Alumni Club of Geneva and always interested in hearing from former alumnis or colleagues.

Email :

Lionel ROSNET

Founder and director of the Switzerland Wine School based in Geneva, I am dedicating every single working hour to taste, discuss and teach about wine. I have recently joined Vincent as co- responsible of the Kedge Business School Alumni Club of Geneva and am a helping hand in shaping up more quality gatherings than ever.

Email :
Locations
of your Event
Hotel - details to be provided later
Rue de Lausanne 14
1201 Genève