19/07/2017
This KEDGE graduate travels across Latin America in a school bus !
Paul Aubert (KEDGE Business School Cesemed 2011) and his friend created "La Brigade", a US school bus that will travel across latin america during one year while welcoming travellers.
About La Brigade
La Brigade is the story of two friends and a big yellow bus. We are Paul and Benoit, two passionates of travel, who dreamed to discover South America, its wonderful landscapes and the local populations. We wish to travel without any constraints, the bus allowing us to explore the places of our choice, while staying the time it takes to dig into the local culture and enjoy the comfort of our rolling house.
Contribute to the CROWDFUNDING CAMPAIGN

Natasha, the school bus
She offers all the necessities to travel in perfect conditions. Equipped with a living room, which can be converted into a bedroom with two single beds or a large double one, a small kitchen with an oven, a fridge and a sink, provided by water stocked in large tanks under the bus. The back of the bus features a shower and a spacious bedroom with two single beds. Natasha takes her power from the solar panels located on the roof, which is also converted into a terrasse.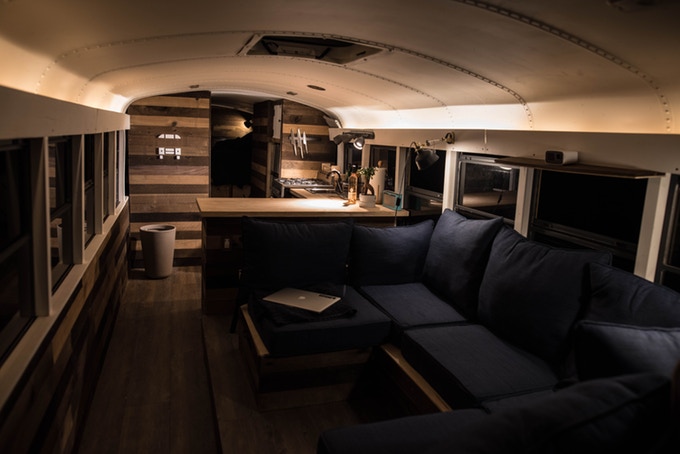 The concept
Our website provides an overview of our itinerary, which allows the travelers to discover and book online the trip of their choice. The itinerary is defined in advance but also adapted to our guests' tastes throughout the trip. We offer a complete package to our guests: Accommodation, transportation and food. The travelers can also enjoy all the activities available in the bus (canoe, paddle, fishing, scuba diving, climbing…).
We have been on the road for 3 months and have crossed 5 countries with a dozen of travelers, who shared our daily life. We visited dozens of tremendous beaches, went down volcanoes on snowboards, jumped from a plane above the Caribbean sea, dived in the Belizean coral reef… Each new Brigadier has different wishes and is only with us for a short period of time, which forces us to never get in a routine and offer a personalized experience to each of them.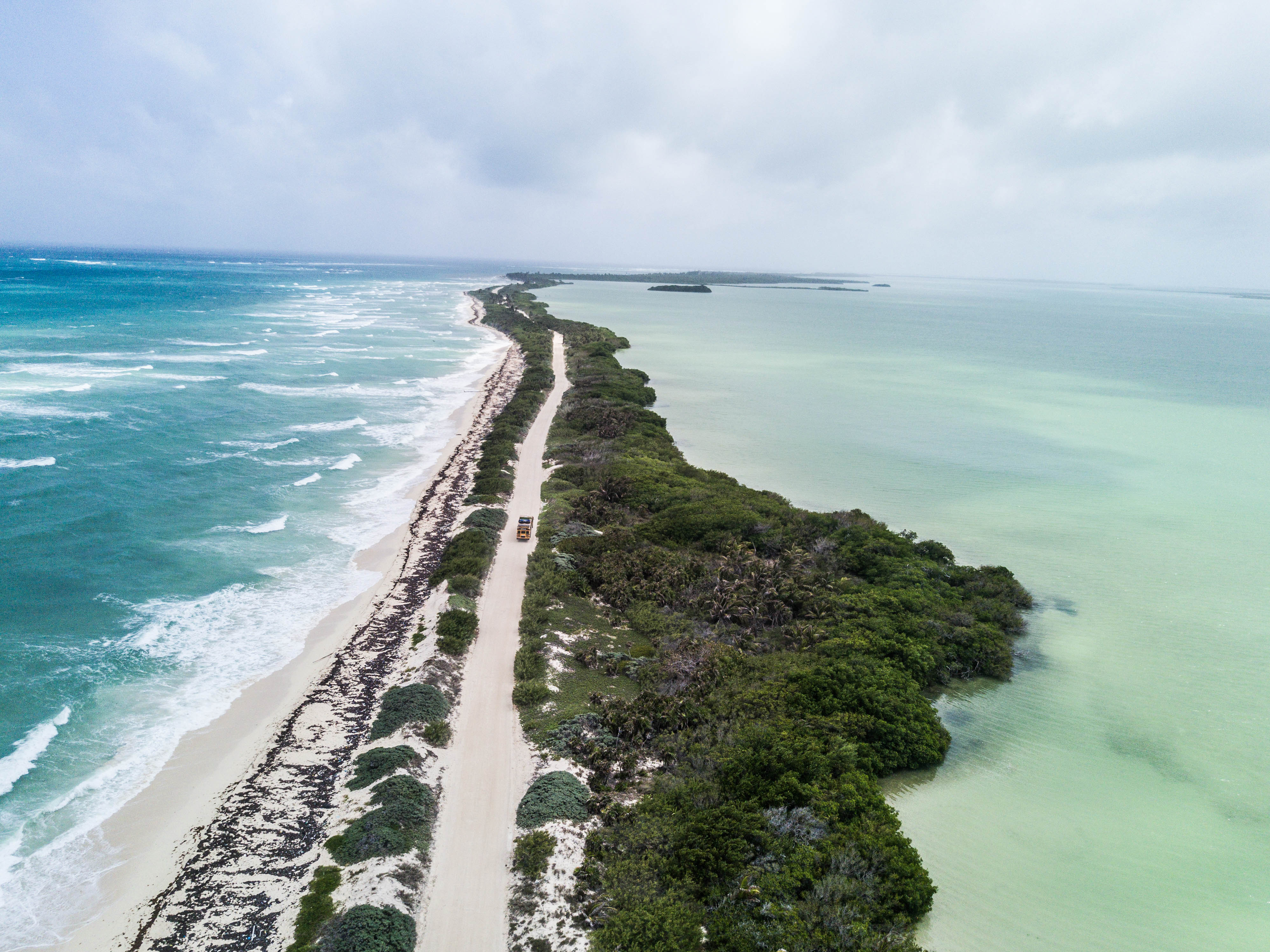 Questing for the most beautiful spots in each country, we never go out without our cameras. We plan to document the trip in order to share our discoveries with the community, who thus lives the adventure with us. Our pictures catch the local populations' lifestyles, the activities available in each country and our way of living on the road.
These pictures will feed short stories, visible on our website, in which we will detail our nomad's life. After the trip we wish to publicize these illustrated stories.
Video is the best way to share the emotion of a moment. From the bus conversion to the last day of our trip, you will be able to discover South America with us. Each key moment and country will be reflected in a video.
Help Paul to finish this beautiful adventure !
We invested a lot of time, energy and money in this project.
Today, we manage to be financially self sufficient thanks to the trips we sell, which allows us to keep travelling. Unfortunately, in a few weeks, we have to go from Panama to Columbia by ferry, as no passable and safe roads exist between those two countries. This crossing costs 7000€, plus 2000€ for the insurance that will guarantee Natasha to come back in one piece.
Natasha did her job since the beginning of the trip and travelled 10000 kilometers so far, on all kind of « roads ». She needs a little freshen up, estimated at 1000€, especially to repair the breaks, which almost broke on the road to Atitlan Lake in Guatemala.
CONTRIBUTE TO THE CROWDFUNDING CAMPAIGN
More informations :
DID YOU GET A PROMOTION, OR ARE LAUNCHING A PROJECT OR A START-UP?